Top 8 Most Asked Questions By New RVers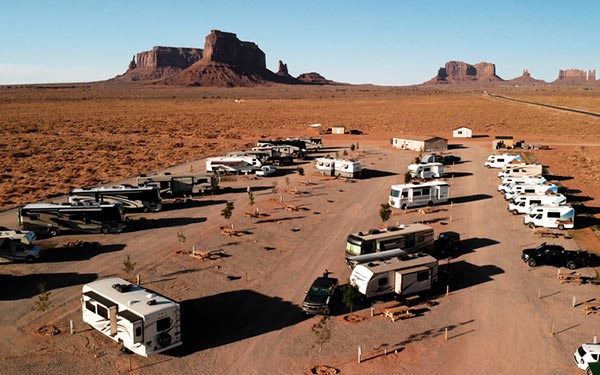 Are you thinking about getting your first recreational vehicle and have some questions? Or, maybe you already have an RV, but you're not sure about everything you need to know. We're here to help you start your path to RV life.
The RV lifestyle encompasses a lot of topics, from the best campsites and campfire recipes to RV maintenance and DIY interior design. To really get an understanding of what it means to be an RVer, it's a good idea to join some RV Facebook groups or communities. But before you do that, find the answers to some of your basic questions here.
1. What are the Different Types of Recreational Vehicles?
There are several different classifications of RVs. They vary in size, amenities, purpose, etc. The best way to decide which recreational vehicle is right for you is to visit an RV show. You can explore each type of RV and get a feel for how much space you'll need. To get you started, we have definitions of each RV type below.
Class A – This class includes the largest motorhomes that are about the size and shape of a tour bus. They're well-known for luxurious floorplans and designs that have all the amenities you could want.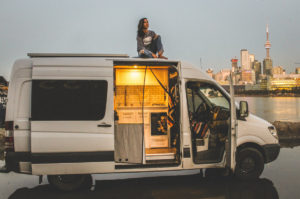 Class B – This class includes some of the smallest types of RVs, like camper vans. They are popular for their maneuverability and ability to fit in parking spaces. While they are smaller than Class A and C recreational vehicles, they often still include a toilet, sink and sometimes a shower.
Class C – This class includes medium-sized motorhomes. These RVs are built on a chassis cab with an empty area in the back that is livable. They're popular for being less expensive than a Class A, but larger than a Class B.
Fifth Wheel – A fifth wheel is an RV that is towed by another vehicle. It requires a special type of hitch that connects to the bed of a pickup truck. They have all the features and amenities of a Class A or C, but without the part that drives.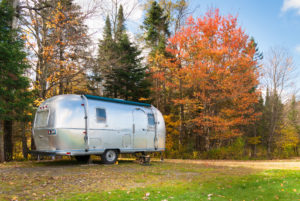 Travel Trailer – The most recognizable type of travel trailer is an Airstream. Travel trailers are also towed by a separate vehicle, but they vary significantly in size and amenities. Depending on your priorities, they can be a great, affordable RV option.
Toy Hauler – A toy hauler is essentially what it sounds like, as it is basically a big storage unit on wheels. It's typically used to move cargo or toys like ATVs, motorcycles and Jet Skis. It also requires a separate vehicle to tow it.
Truck Camper – This is the smallest type of RV because it fits on the bed of a pickup truck. The interior usually includes a bed and a kitchen area. Some may also fit in a toilet. This RV option may be a good way for newbies to test the waters of RV life before investing in a bigger unit.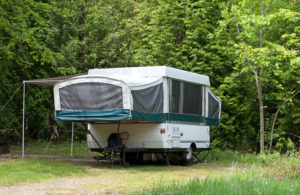 Pop Up Camper – A pop-up camper is another small RV that can be towed behind a truck or car. They are known for their ability to collapse down for easy transportation. Once they are expanded, they still offer sufficient space with a kitchenette and sometimes a bathroom.
Bus Conversion – When someone takes a bus and converts into a home on wheels, you get a bus conversion. Old school or tour buses are the most commonly converted vehicles. They don't usually come with any amenities inside and are designed based on the owner's vision.
2. Do I Need a Special License to Drive a Recreational Vehicle?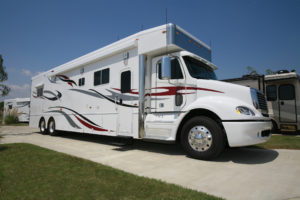 Most recreational vehicles can be driven without a special license. In most states, you only need a regular driver's license. In rare instances, you may be required to obtain a commercial driver's license to drive a very large RV. It's best to check your state's laws regarding recreational vehicles to ensure you're driving legally on the road.
3. What Does GVW, GVWR and GCWR Stand For?
When you're researching recreational vehicles, you may come across the same abbreviations in the descriptions over and over again. The most common ones are GVW, GVWR and GCWR. These are the weights that dealerships typically use to describe RVs.
GVW – Gross Vehicle Weight. This is the total weight of an RV, including cargo, fluids, people and equipment.
GVWR – Gross Vehicle Weight Rating. This is the RV's maximum weight allowed.
GCWR – Gross Combination Weight Rating. This is the total permitted weight of the RV plus any towing vehicles.
4. How Do I Know if My Car Can Tow an RV?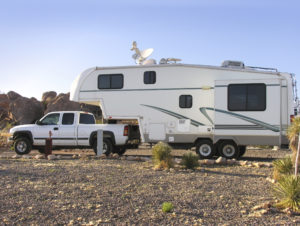 Once you understand the terms above, you can figure out if your truck or car can tow the RV you want to get. To determine this, take a look at the RV's GVWR and compare it to your vehicle's maximum tow rating. You should also look at the RV's CCC, or cargo carrying capacity.
If the GVWR and CCC are within your vehicle's maximum tow rating, then you can be confident that your car or truck can tow the recreational vehicle you're considering. However, just make sure never to overload your RV. For a more comprehensive guide to towing, check this out.
5. What Are the Different Types of Water Tanks in an RV?
There are three main tanks in every recreational vehicle with running water that you should be aware of, which include:
Freshwater Tank – This holds your RV's freshwater that comes from the sink and/or shower.
Grey Water Tank – This contains the dirty water that comes from your sink and/or shower. Keep in mind that some older or vintage RVs may not have this type of tank.
Black Water Tank – This holds all of the waste from your toilet, if applicable. An RV without a grey tank will collect all dirty water in its black tank.
Don't let the thought of cleaning out these tanks scare you. However, you will have to accept that this process is simply part of the RV lifestyle. For some tips on cleaning your freshwater tank, go here. For tips on cleaning your RV holding tank sensors, go here.
Or, if there's no way you want to deal with dirty water tanks, check out these eight pop-up campers that have everything you need minus the RV bathroom plumbing.
6. Do I Need RV Insurance?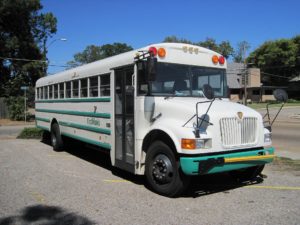 Some new RVers make the mistake of assuming their regular Auto Insurance covers their recreational vehicle. However, your RV is more than just a car, so it needs extra protection. Don't get into an RV accident only to discover that your Car Insurance doesn't cover you. Instead, look into Specialty RV Insurance.
As the name implies, RV Insurance is explicitly made to cover situations that only an RV could get into. There are many insurance companies to choose from and common coverages offered include:
Purchase Price Coverage
Personal Property Coverage
Full-Timer's Coverage
Campsite Liability
Emergency Expenses
Golf Cart Coverage
Additionally, RV Insurance isn't typically that expensive. And if you have other recreational vehicles, like an ATV, snowmobile or boat, then you may be able to bundle your policies for a discount. Our Insurance Specialists can help you find the best combination of price and coverage for your RV. Give us a call at (866) 501-7335 to learn more about which options are right for you and your lifestyle.
7. Where Can I Get My RV Serviced or Repaired?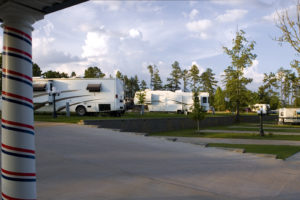 Most recreational vehicles last a long time when properly maintained and taken care of. That being said, there will still be times in which your RV requires a repair or two. For the most part, you can get your RV serviced at any dealership that is part of its manufacturer's network. Plus, if you bought your RV from the dealership you plan to go to, then you will most likely get priority treatment.
As far as RV repairs go, they are usually pretty expensive. It can also be difficult to find a trustworthy repair shop, especially if you're in a new location. However, the best way to find a repair shop you trust is to ask the locals. Either ask fellow RVers at your campground or go online to check out any local RV message boards. You can also search "best RV repair near me" or "best RV repair shop in my area" online and read the reviews of the shops around you.
8. What Other Costs Are Involved in Owning an RV?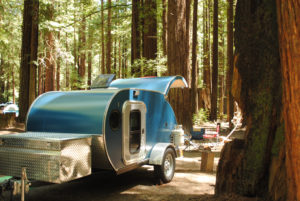 Besides the initial purchase price, we've already touched on some of the additional costs that come with owning a recreational vehicle, including RV Insurance and RV repairs. You should also note that the sticker price on a recreational vehicle doesn't usually include the sales tax or delivery cost. Plus, if there are any additional accessories you want or need, then you must also keep those extra costs in mind.
We also recommend making sure you have emergency cash that can go towards RV maintenance and repairs. You never know what can happen while you're on the open road. For a general monthly cost breakdown of how much it costs to live in an RV, check out this guide.
---
The information in this article is obtained from various sources. This content is offered for educational purposes only. It should not replace manuals or instructions provided by the manufacturer or the advice of a qualified professional. The definitions, terms and coverage in a given policy may be different than those suggested here. No warranty or appropriateness for a specific purpose is expressed or implied.