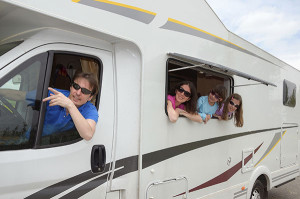 Let's say you just invested tens of thousands of dollars in your new recreational vehicle. Does your RVs insurance really matter? The answer is, if you want to protect your investment, then yes. Why would you spend thousands on purchasing the ideal vehicle, only to skimp on coverage? If you're not covered and you get into an accident that costs thousands to fix, you may be paying for it on your own.
Here are two ways that having the right policy can literally save you hundreds of dollars:
For full-time RV'ers, Rvs Insurance Policy Covers all of your Assets
When you are living in your RV, it doubles as a home to you. You keep all of your belongings and valuables inside the RV, just like you would in a house. People come visit you in the RV and you can drive it on the road with hundreds of cars going high-speed next to you.
If your retirement dream means living on the road full-time, you will want a policy that reflects this decision. Your typical auto insurance company will not offer motorhome insurance that also functions as a homeowner's policy. This means that they typically will not cover your personal belongings inside the vehicle or if someone gets hurt stepping off of your RV. They don't offer any kind of living expenses such as hotel or rental car if your vehicle is damaged and needs repair. These options will give you peace of mind and save hundreds of dollars in future, should any of these events occur.
For part-time RV'ers, options that save time and money
If you are planning to only use your RV part-time, you'll need a policy with lots of options. You'll want to be able to suspend coverage when the vehicle is in storage. No matter where you store your vehicle, you run the risk of animal infestation–mice, squirrels, or other animals can make your RV their home when not in use. Most automobile insurance agencies don't provide "critter coverage." These options make sure you are protecting your investment and saving money even when you aren't using your vehicle.
Find the Right RVs Insurance to Cover Your Needs
Whether you plan to drive your vehicle full or part-time, finding the right recreational vehicle insurance is essential to protecting your investment. You can do the research yourself online, or you can talk to a specialized agent who was training to acknowledge many different possible scenarios that would need coverage. Getting a specialized policy will also save you hundreds in the long run!
The information in this article was obtained from various sources. This content is offered for educational purposes only and does not represent contractual agreements, nor is it intended to replace manuals or instructions provided by the manufacturer or the advice of a qualified professional. The definitions, terms and coverage in a given policy may be different than those suggested here and such policy will be governed by the language contained therein. No warranty or appropriateness for a specific purpose is expressed or implied.