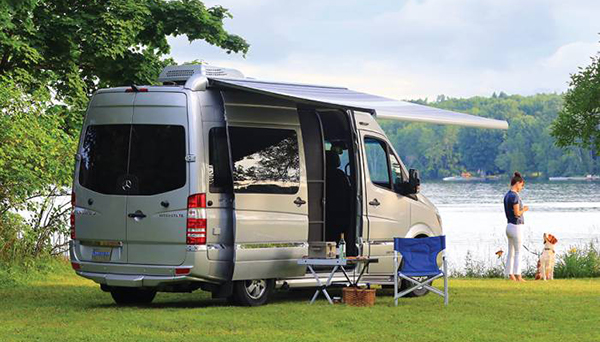 Some benefits of traveling in an RV are the savings. You can save on expensive hotels, rental cars and all the other heavy costs that go along with going on a vacation. However, you may be wary of the maintenance costs and the price of fuel. While RVs are not known for their fuel efficiency, the good news is that finding an RV with the best gas mileage is possible, especially if you're buying a new model.
Comparing gas efficiency among RVs is similar to comparing apples to oranges because there are so many different types. Among Class A diesel motorhomes, the Itasco Reyo has high ratings in fuel efficiency at 18 miles per gallon. Among Class C motorhomes, Winnebago's Itasco Navion has been a favorite for some time, boasting 18-20 miles per gallon. In the Class B division, the new Mercedes Sprinter 4X4 boasts an MPG in the high 20's. So, you do really have a lot of RV options to choose from.
Regardless of whether you're buying a used or new RV, we've gathered some general tips for finding an RV with the best gas mileage. That way you can spend more having fun while you're on vacation, rather than worrying about expensive costs. Also remember, driving below 60 miles per hour in any RV can really help you save on gas and improve your RV fuel efficiency.
New Model RVs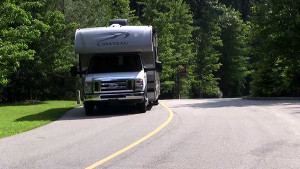 You may be thinking about buying an older model RV because they are more affordable initially. However, you may want to reconsider that plan of action. Increasing gas prices can easily offset the low price you paid for your motorhome. Newer RV models are much more gas efficient. They will also require less maintenance than an older model.
It's important to consider these long-term expenses before purchasing an RV. When you buy a new RV, you may spend more upfront, but you'll save a lot on gas. That could mean more savings over the several years you will be using your RV.
RVs With Diesel Engines
Diesel engine RVs are designed for long drives and long hauls. Diesel fuel also tends to be only marginally more expensive than regular gasoline. It's also likely that your diesel RV will require less maintenance than a gas engine RV. If you want to save even more, consider smaller RV models with a diesel engine. The smaller the vehicle, the less it weighs and the less fuel it needs to run.
Before you invest in a diesel engine, think about how you will be using your RV. Diesel fuel can be slightly more difficult to find in remote areas, although most truck stops will offer it. But, if you plan on mostly using your motorhome for boondocking, you'll have a harder time finding diesel fuel. Diesel engines can be more cost-efficient, but you also don't want to limit yourself because of the availability of diesel fuel. You want the best gas mileage with the least amount of hassle.
Camper Vans
Class B RV models based on a van chassis are much more fuel efficient than those based on a truck chassis. This is mainly because camper vans are usually lighter than their motorhome counterparts. That gives them better gas mileage and fuel efficiency. However, because of their smaller size, camper vans are typically less powerful RVs than larger motorhomes.
The lightest type of camper vans are conversion vans, but even pop-up camper vans tend to be fairly light. In a Class A or C camper van, you are more limited on space. However, there are many options out there with all the amenities you want and the ability for customization.
RV Insurance
Once you choose the RV with the best gas mileage, you also need to find the best Specialty RV Insurance. A standard Auto policy will not cover your RV if you get in an accident. However, RV Insurance may be more affordable than you think. Speak with an RV Insurance Specialist at (866) 501-7335 to get quality coverage for an affordable price.
---
The information in this article is obtained from various sources. This content is offered for educational purposes only and does not represent contractual agreements, nor is it intended to replace manuals or instructions provided by the manufacturer or the advice of a qualified professional. The definitions, terms, and coverage in a given policy may be different than those suggested here. No warranty or appropriateness for a specific purpose is expressed or implied.