RV Shows In 2019 & The Ones You Don't Want To Miss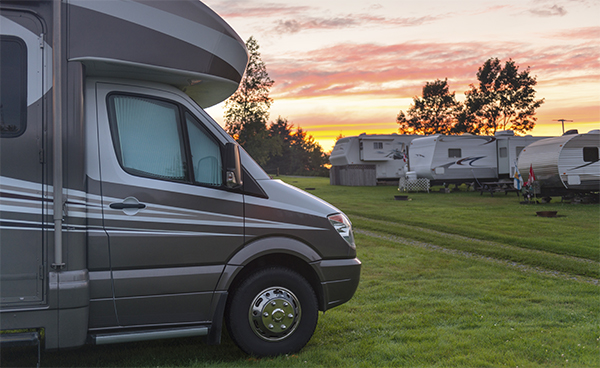 A new year means a whole new list of RV shows that are coming up in 2019. Attending an RV show is perfect for adventurers who are looking to buy or check out a new RV model. It's also great if you're thinking about upgrading or down-sizing your current RV and want to see what other options are out there. With all the latest and greatest models right there in front of you, it'll be hard to resist the attraction of the open road.
We've curated a list of all the RV shows happening in 2019 that currently have event dates announced. But first, we wanted to do a brief roundup of some of the biggest annual RV shows that we're the most excited about.
The Biggest and The Best
Starting off this year with a bang is the Florida RV SuperShow in Tampa, Florida. It starts on January 16, 2019, and will include four days of all-things-RV. Held at the Florida State Fairgrounds, 1,400 RVs will be on display across 26 acres of land. Here, you'll be able to inspect and explore all types of models, from tiny travel trailers and compact campers to massive luxury motorhomes and fifth-wheels. The show also features seminars that cover the topics of RV maintenance, RV models and RV destinations.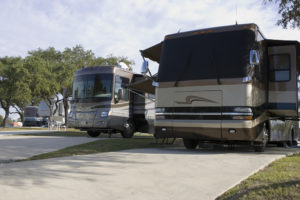 Another large RV show is the St. Louis RV Vacation and Travel Show held at the America's Center in St. Louis, Missouri. This will be the 42nd annual show, starting on January 31 and featuring around 300 RVs with the latest technology, designs, parts and accessories. Most styles of RVs will be on display or on sale, including motorhomes, fifth-wheels, travel trailers, camper vans and more.
Don't forget about the Quartzsite Sports, Vacation and RV Show in  Quartzsite, Arizona. This show claims to be "The Largest Gathering of RVers in the World" and takes place starting on January 19. Many RVers from around the country come to Quartzsite to camp and also meet fellow modern nomads. The RV show will include exhibitors not only from the U.S. but also Canada, Mexico and Europe.
Even if you can't make one of these bigger shows, there are many other great options on our list. Head to an RV show this year to get inspired and maybe even to take a new motorhome, travel trailer or compact camper with you.
RV Shows of 2019
Alabama
Gulf Coast RV Show
January 11 – 13, 2019
Mobile Convention Center – Mobile, Alabama
Alabama RV Super Show
February 15 – 17, 2019
Von Braun Civic Center – Huntsville, Alabama
Birmingham RV Super Show
February 22 – 24, 2019
Birmingham-Jefferson Civic Center – Birmingham, Alabama
Alaska
The Mat-Su Outdoorsman Show Information
March 22 – 24, 2019
Curtis D. Menard Memorial Sports Center – Wasilla, Alaska
The Great Alaska Sportsman Show Information
April 4 – 7, 2019
Sullivan & Ben Boeke Arenas, Anchorage – Alaska
Fairbanks Outdoor Show
April 26 – 28 2019
Carlson Center Pioneer Room – Fairbanks, Alaska
Arizona
The Quartzsite Sports, Vacation & RV Show
January 19 – 27, 2019
Quartzsite Show Grounds – Quartzsite, Arizona
Arkansas
Arkansas Marine Expo
January 11 – 13, 2019
Statehouse Convention Center – Little Rock, Arkansas
Arkansas RV Show
February 15 – 17, 2019
Statehouse Convention Center – Little Rock, Arkansas
Hot Springs Boat, Tackle & RV Show
February 22 – 24, 2019
Hot Springs Convention Center & Summit Arena – Hot Springs, Arkansas
California
Annual Manufacturers RV Show & Sale
January 12 – 21, 2019
Alameda County Fairgrounds – Pleasanton, California
The Real RV Show
March 7 – 10, 2019
Cal-Expo – Sacramento, California
Annual Sportsmen's Boat, RV Show & Outdoor Living Show
March 15-17, 2019
Bakersfield Fairgrounds – Bakersfield, California
California RV Show
October 4 – 13, 2019
Fairplex – Pomona, California
Colorado
Colorado RV Adventure Travel Show
January 9 – 12, 2019
Colorado Convention Center – Denver, Colorado
Colorado Springs RV & Outdoor Show
February 7 – 9, 2019
Colorado Springs Event Center – Colorado Springs, Colorado
Colorado RV, Sports, Boat & Travel Show
March 7 – 10, 2019
National Western Complex – Denver, Colorado
Colorado Springs RV & Travel Expo
April 4 – 6, 2019
Colorado Springs Event Center – Colorado Springs, Colorado
Connecticut
Northeast RV & Camping Show
January 25 – 27, 2019
Connecticut Convention Center – Hartford, Connecticut
Delaware
44th Annual Parkview RV Show
March 18 – 26, 2019
Parkview RV Center – Smyrna, Delaware
Florida
Florida RV SuperShow
January 16 – 20, 2019
Florida State Fairgrounds – Tampa, Florida
Fort Myers RV Show
January 24 – 27, 2019
Lee Civic Center – Fort Myers, Florida
Jacksonville RV Mega Show
February 7 – 10, 2019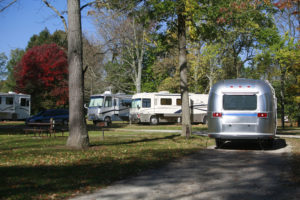 Jacksonville Equestrian Center – Jacksonville, Florida
West Palm Beach RV Show
February 21 – 24, 2019
South Florida Fairgrounds – West Palm, Florida
Ocala RV Show
February 28 – March 3, 2019
Florida Horse Park – Ocala, Florida
Tampa Bay Summer RV Show
June 6 – 9, 2019
Florida State Fairgrounds – Tampa, Florida
Georgia
Atlanta Camping & RV Show
January 25 – 27, 2019
Atlanta Exposition Center South – Atlanta, Georgia
Georgia RV & Camper Show
September 14 – 16, 2018
Cobb Galleria Centre – Atlanta, Georgia
Idaho
Treasure Valley RV Show & Sale
January 17 – 20, 2019
ALL Expo Buildings – Boise, Idaho
Illinois
Chicago Boat, Sports & RV Show
January 9 – 13, 2019
McCormick Place North – Chicago, Illinois
50th Annual Chicago RV & Camping Show
February 7 – 10, 2019
Donald E. Stephens Convention Center – Rosemont, Illinois
Central Illinois RV Show
March 1 – 3 2019
Peoria Civic Center – Peoria, Illinois
Springfield RV & Camping Show
March 22 – 24, 2019
BOS Convention Center – Springfield, Illinois
Indiana
Annual Indy RV Expo
January 5 – 13, 2019
Indiana State Fairgrounds – Indianapolis, Indiana
Valley RV & Camping Show
January 11 – 13, 2019
Century Center – South Bend, Indiana
Fort Wayne RV & Camping Show
January 31 – February 3, 2019
Allen County War Memorial Coliseum – Fort Wayne, Indiana
Indianapolis Boat, Sport & Travel Show
February 15 – 25, 2019
Indiana State Fairgrounds – Indianapolis, Indiana
Spring Hall of Fame RV & Camping Show
May 2 – 5, 2019
RV/MH Hall of Fame – Elkhart, Indiana
Midwest RV Super Show
August 8 – 11, 2019
RV/MH Hall of Fame – Elkhart, Indiana
Iowa
River City Hunting, Fishing, RV & Boat Expo
January 18 – 20, 2019
Mid-America Center – Council Bluff, Iowa
Iowa Boat, RV & Vacation Show
January 18 – 20, 2019
University of Northern Iowa, UNI-Dome – Cedar Falls, Iowa
Cedar Rapids Sportshow
February 8 – 10, 2019
Hawkeye Downs Expo Center – Cedar Rapids, Iowa
Eastern Iowa Sportshow
March 15 – 17, 2019
University of Northern Iowa, UNI-Dome – Cedar Falls, Iowa
Kansas
Annual Wichita RV Show
January 4 – 6, 2019
Kansas Pavillions – Valley Center, Kansas
Greater Kansas RV Show
January 24 – 27, 2019
Century II Expo Hall – Wichita, Kansas
Topeka Boat, RV & Outdoor Show
February 1 – 3, 2019
Kansas Expocentre – Topeka, Kansas
Kentucky
Louisville Boat, RV & Sportshow
January 23 – 27, 2019
Kentucky Exposition Center – Louisville, Kentucky
Louisiana
Southern Louisiana Boat, Sport & RV Show
January 25 – 27, 2019
Houma Terrebonne Civic Center – Houma, Louisiana
Central Gulf Coast Boat, Sport & RV Show
January 18 – 20, 2019
Lake Charles Civic Center – Lake Charles, Louisiana
New Orleans Spring RV & Camping Show
February 22 – 29, 2019
Pontchartrain Center – Kenner, Louisiana
Maine
The Vacationland RV & Camping Show
April 6 – 7, 2019
Norway Savings Bank Arena – Auburn, Maine
Maryland
Maryland RV Show
September 13 – 16, 2018
Maryland State Fairgrounds – Timonium, Maryland
Massachusetts
New England – Boston RV & Camping Expo
January 18 – 21, 2019
Boston Convention & Exposition Center – Boston, Massachusetts
Springfield RV Camping & Outdoor Show
February 15 – 18, 2019
Eastern States Exposition Grounds – West Springfield, Massachusetts
Worcester RV & Camping Show
February 22 – 24, 2019
DCU Center – Worcester, Massachusetts
Michigan
53rd Annual Detroit Camper & RV Show
February 6 – 10, 2019
Suburban Collection Showplace – Novi, Michigan
Annual Battle Creek Camper & RV Show
February 28 – March 3, 2019
Kellogg Arena – Battle Creek, Michigan
Annual Port Huron Camper & RV Show
March 7 – 10, 2019
PBlue Water Convention Center – Port Huron, Michigan
Annual Flint Camper & RV Show
March 14 – 17, 2019
Perani Arena & Event Center – Flint, Michigan
Annual Northwest Michigan Camper & RV Show
March 22 – 24, 2019
Grand Traverse County Civic Center – Traverse City, Michigan
29th Annual Fall Detroit Camper & RV Show 
October 3 – 7, 2018
Suburban Collection Showplace – Novi, Michigan
Minnesota
Minnesota Sportsmen's Boat, Camping & Vacation Show
January 10 – 13, 2019
St. Paul Rivercentre – St. Paul, Minnesota
Minneapolis St. Paul RV Vacation & Camping Show
February 7 – 10, 2019
Minneapolis Convention Center – Minneapolis, Minnesota
St. Cloud Sportsmen's Boat, Camping & Vacation Show
February 8 – 10, 2019
St. Cloud Civic Center – St. Cloud, Minnesota
Duluth Boat Sports Travel & RV Show
February 13 – 17, 2019
Duluth Entertainment Convention Center – Duluth, Minnesota
Northwest Sportshow
March 21 – 24, 2019
Minneapolis Convention Center – Minneapolis, Minnesota
Mississippi
Biloxi Boat & RV Show
February 22 – 24, 2019
Mississippi Coast Coliseum – Biloxi, Mississippi
Missouri
Springfield Boat & RV Sale & Show
January 11 – 13, 2019
Ozark Empire Fairgrounds E-Plex Indoors – Springfield, Missouri
Mid-America RV Show
January 17 – 20, 2019
Kansas City Convention Center – Kansas City, Missouri
St. Louis RV, Vacation & Travel Show
January 31 – February 3, 2019
America's Center – St. Louis, Missouri
Springfield RV Mega Show
March 1 – 3, 2019
Ozark Empire Fairgrounds E-Plex Indoors – Springfield, Missouri
Montana
Great Rockies Sport, RV & Boat Show – Bozeman
January 11 – 13, 2019
Brick Breeden Fieldhouse – Bozeman, Montana
Great Rockies Sport, RV & Boat Show – Billings
January 18 – 20, 2019
MetraPark – Billings, Montana
Montana RV–Boat & Power Sports Show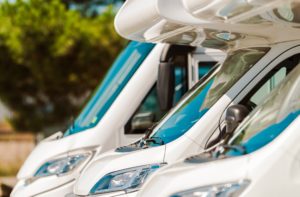 February 8 – 10, 2019
Four Seasons Arena – Great Falls, Montana
Great Rockies Sport, RV & Boat Show – Helena
February 22 – 24, 2019
Lewis & Clark County Fairgrounds – Helena, Montana
Montana RV-Boat & Power Sports Show
March 15 – 17, 2019
Metra Park Expo Center – Billings, Montana
Great Rockies Sport, RV & Boat Show – Missoula
March 16 – 18, 2018
Adams Center, University of Montana – Missoula, Montana
Nebraska
Nebraska Boat, Sport, & Travel Show
February 1 – 3, 2019
Lancaster Event Center – Lincoln, Nebraska
Nevada
Northern Nevada RV Show 
February 22 – March 3, 2019
Livestock Events Center – Reno, Nevada
New Hampshire
46th Annual New Hampshire Camping & RV Show
March 29 – 31, 2019
New Hampshire Sportsplex – Bedford, New Hampshire
New Jersey
New Jersey RV & Camping Show
January 18 – 20, 2019
New Jersey Convention Center – Edison, New Jersey
Atlantic City RV & Camping Show
February 15 – 17, 2019
Atlantic City Convention Center – Atlantic City, New Jersey
Wildwood RV Show
October 19 – 21, 2018
Wildwoods Convention Center – Wildwood, New Jersey
New York
Hudson Valley RV & Boat Show
January 3 – 6, 2019
Hudson Valley Community College – Troy, New York
Western New York RV Show
January 18 – 27, 2019
Erie County Fair Grounds – Hamburg, New York
44th Annual Northeast RV Show
February 15 – 18, 2019
Rockland Community College Field House – Suffern, New York
Central New York RV & Camping Show
February 27 – March 3, 2019
New York State Fairgrounds – Syracuse, New York
26th Annual Champlain Valley RV & Boat Show
March 23 – 24, 2019
Crete Memorial Civic Center – Plattsburgh, New York
North Carolina
NCRVDA Greensboro RV Show
January 4 – 6, 2019
Greensboro Coliseum – Greensboro, North Carolina
NCRVDA Charlotte RV Show
January 18 – 20, 2019
The Park Expo Conference Center – Charlotte, North Carolina
Mountain RV, Boat & Recreation Show
February 8 – 10, 2019
WNC AG Center – Fletcher, North Carolina
NCRVDA Raleigh RV Show
February 22 – 24, 2019
Raleigh State Fairgrounds – Raleigh, North Carolina
North Dakota
Annual Red River Valley Sportsmen's Show
February 28 – March 3, 2019
Fargo Dome – Fargo, North Dakota
Ohio
Ohio RV Super Show
January 9 – 13, 2019
I-X Center – Cleveland, Ohio
Ohio RV & Boat Show
January 11 – 20, 2019
Ohio Expo Center – State Fairgrounds – Columbus, Ohio
Cincinnati Travel, Sports & Boat Show
January 18 – 27, 2019
Duke Energy Cincinnati Convention Center – Cincinnati, Ohio
Cincinnati – Dayton RV Super Show
January 24 – 27, 2019
Dayton Convention Center – Dayton, Ohio
Oklahoma
OKC Boat, RV & Tackle Show
January 11 – 13, 2019
OKC State Fair Park – Oklahoma City, Oklahoma
Tulsa Boat, Sports & Travel Show
January 28 – February 3, 2019
Muscogee Creek Nation Center & Expo Square – Tulsa, Oklahoma
Lawton RV, Boat & Outdoor Leisure Show
February 8 – 10, 2019
Commanche County Fairgrounds – Lawton, Oklahoma
49th Annual RV Super Show
February 14 – 17, 2019
State Fair Park – Oklahoma City, Oklahoma
Green Country RV Show
July 19 – 21, 2019
River Spirit Expo Square – Tulsa, Oklahoma
Oregon
Salem Spring RV Show
February 7 – 10, 2019
Oregon State Fair & Expo Center – Salem, Oregon
Eugene Spring RV Show
March 1 – 3, 2019
Lane County Fairgrounds – Eugene, Oregon
Pennsylvania
Annual RV & Campgrounds Show
January 11 – 13, 2019
Allentown Fairgrounds, Agricultural Hall – Allentown, Pennsylvania
The Original Pittsburgh RV Show
January 19 – 27, 2019
The David L. Lawrence Convention Center – Pittsburgh, Pennsylvania
Erie RV, Camping & Powersports Spectacular
February 7 – 10, 2019
Bayfront Convention Center – Erie, Pennsylvania
Harrisburg RV & Camping Show
February 21 – 24, 2019
PA Farm Show Complex & Expo Center – Harrisburg, Pennsylvania
Pennsylvania Adventure RV Expo
February 22 – 24, 2019
Blair County Convention Center – Altoona, Pennsylvania
Greater Philadelphia RV Show
February 28 – March 3, 2019
Greater Philadelphia Expo Center – Oaks, Pennsylvania
York Campers World RV Show
March 8 – 10, 2019
York Expo Center – York, Pennsylvania
Rhode Island
Rhode Island RV & Camping Show
March 1 –3, 2019
Rhode Island Convention Center – Providence, Rhode Island
South Carolina
South Carolina RV & Camping Show – Greenville
January 4 – 6, 2019
TD Convention Center – Greenville, South Carolina
South Dakota
Sioux Empire Sportsmen's Boat, Camping & Vacation Show
March 7 – 10, 2019
SF Arena & Convention Center – Sioux Falls, South Dakota
Tennessee
The Nashville RV Super Show
January 25 – 29, 2019
Music City Center – Nashville, Tennessee
Chattanooga RV Super Show
February 15 – 17, 2019
Chattanooga Convention Center – Chattanooga, Tennessee
Texas
The All Valley RV & Outdoor Show
January 10 – 12, 2019
RGV Livestock Show Grounds – Mercedes, Texas
The East Texas Boat & RV Show
January 18 – 20, 2019
Maude Cobb Activity Center – Longview, Texas
Houston RV Show
February 6 – 9, 2019
Reliant Center – Houston, Texas
Midessa Boat, RV, Sport & Gun Show
February 8 – 10, 2019
Ector County Coliseum – Odessa, Texas
Austin RV Expo
February 21 – 24, 2019
Austin Convention Center – Austin, Texas
Dallas RV Super Sale
February 21 – 24, 2019
Dallas Market Hall – Dallas, Texas
Utah
The Utah Sportsmen's, Vacation & RV Show
February 14 – 17, 2019
South Town Expo Center – Sandy, Utah
RVX, The RV Experience
March 12 – 14, 2019
Salt Palace Convention Center – Salt Lake City, Utah
Vermont
18th Annual Vermont State RV & Camping 
February 22 – 24, 2019
Champlain Valley Expo – Essex Junction, Vermont
Virginia
31st Annual Washington Camping RV Expo
January 11 – 13, 2019
Dulles Expo Center – Chantilly, Virginia
37th Annual Tidewater RV Show
January 18 – 20, 2019
Virginia Beach Convention Center – Virginia Beach, Virginia
Richmond Camping RV Expo
February 8 – 10, 2019
Richmond Raceway Complex – Richmond, Virginia
Fredericksburg RV Show
March 1 – 3, 2019
Fredericksburg Expo & Conference Center – Fredericksburg, Virginia
Virginia RV Show – Hampton
March 8 – 10, 2019
Hampton Roads Convention Center – Hampton, Virginia
Washington
Tacoma RV Show
January 17 – 20, 2019
Tacoma Dome – Tacoma, WA
Inland Northwest RV Show & Sale
January 24 – 27, 2019
Spokane County Fair & Expo Center – Spokane, Washington
Seattle RV Show
February 7 – 10, 2019
Century Link Field Event Center – Seattle, Washington
Washington State Evergreen Spring RV Show
April 12 – 14, 2019
Evergreen State Fairgrounds – Monroe, Washington
Puyallup Home & RV Show
May 2 – 5, 2019
Puyallup Fairgrounds – Puyallup, Washington
West Virginia
Huntington RV & Boat Show
January 25 – 27, 2019
Big Sandy Superstore Arena – Huntington, West Virginia
Wisconsin
WBAY RV & Camping Show
January 24 – 27, 2019
Brown County Veterans Memorial Arena and Shopko Hall – Green Bay, Wisconsin
Madison Camper & RV Show & Sale
February 1 – 3, 2019
Alliant Energy Center, Exhibition Hall – Madison, Wisconsin
La Crosse Boat Sports, Travel, RV & Hunting Show
February 7 – 10, 2019
La Crosse Center – La Crosse, Wisconsin
Milwaukee RV Show
February 28 – March 3, 2019
Wisconsin Exposition Center – West Alias, Wisconsin
RV & Boat Show Main Event
March 1 – 3, 2019
EAA Grounds – Oshkosh, Wisconsin
Central Wisconsin RV & Camping Show
March 8 – 10, 2019
The Patriot Center – Wausau, Wisconsin
Wyoming
Wyoming Outdoor Weekend & Expo
May 17 – 18, 2019
Lander Community Center – Lander, Wyoming