How Does Seasonal RV Insurance Work?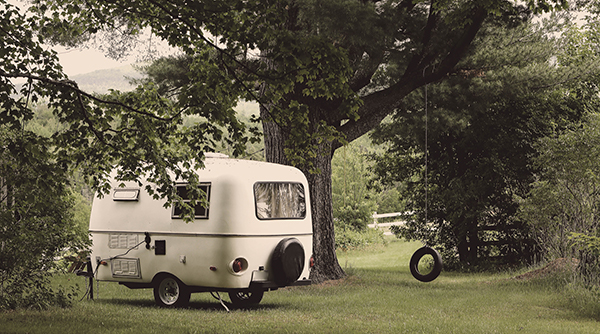 Do you only use your RV for part of the year and store it for the other part? If you store your RV for more than 30 consecutive days during the year, you may want to consider seasonal RV Insurance. Seasonal RV Insurance is offered by some carriers and it can save you money as a part-time RVer. With seasonal RV Insurance, you will be able to suspend some or all of your insurance coverage during the months that you're not using your RV. However, it's recommended that you do not suspend your Comprehensive protection. There is always a chance that your RV could be vandalized, stolen or damaged even while in storage, so it's best to have some coverage year-round.
Specialty RV Insurance
For the best protection of your RV, you'll want to have Specialty RV Insurance. Your standard Auto Insurance policy will not cover your motorhome, trailer, camper, 5th wheel, bus conversion, etc. Even if you have some type of RV Insurance, do not assume that everything you keep inside your RV will be covered. You typically need to purchase add-on coverage for your personal belongings, furniture, special equipment, adjacent rooms, decks and/or other structures that can be separated from the vehicle. If you're unsure about what your RV Insurance covers, speak with an Insurance Specialist today at (866) 501-7335.
Seasonal RV Insurance
As a part-time RVer, there's no reason you need to pay an arm and a leg for RV Insurance during the months that your rig is in storage. As mentioned above, some insurance companies have seasonal options for Specialty RV Insurance. Switching to seasonal RV Insurance could save you a lot of money. Read on to see if you might qualify.
National General
For example, National General RV Insurance offers a Storage Option. This option allows you to suspend some coverage for the months you're not using your RV, while still carrying enough insurance to cover fires, storms, wind and theft. By suspending the parts of your RV Insurance coverage that you don't need, you can save hundreds of dollars. Seasonal RV Insurance provides the right amount of protection while your motorhome is in storage, instead of too much.
Safeco
Safeco Insurance offers a similar option called the Generous Usage Season. This allows you to use your RV for up to 150 days, while saving money on RV Insurance during the other days of the year. That amount of days totals out to about five months of camping and/or road trips. As a part-time RVer, that's probably about the amount of time you spend RVing in a year.
Progressive
Other insurance carriers have vehicle usage classifications. Progressive Insurance has seasonal RV Insurance rates that reflect your RV usage. Choosing an insurer that offers rates based on usage may save you a lot of money on RV Insurance depending on how often you use your RV.
There are four RV usage classification tiers that carriers may offer:
Less than 30 days a year
Between 30 and 150 days a year
More than 150 days a year
More than 6 months out of the year
Our Insurance Specialists can help you determine which carrier is right for you by comparing rates in minutes. It's wise to work with an agent that compares coverage options and rates so you can ensure you have the right amount of protection. Call (866) 501-7335 to get a free Specialty RV Insurance quote today.
Before Storing Your RV
If you are a part-time RVer, there are a few other tips we have for you other than the right insurance. Yes, we've got your back in all things RV.
Always make sure you completely empty your RV of food before putting it in storage. That doesn't just mean the fridge either. It's best to remove all food, including packaged goods, before locking up your rig for the winter. This is because rodents and ants will be more likely to find your RV and make it their new home if there's food to be found. Mice and rats can gnaw through plastic and other protective materials. Trust us, you don't want to deal with an infestation right before summer when you plan to use your RV.
The next thing you should do is ensure your RV is properly winterized. You'll want to do this before temperatures drop below freezing. You won't want to deal with frozen pipes or other damage that can be caused by cold weather. You can winterize your RV on your own, or hire someone to do it for you. Either way, it's worth it to prevent expensive damage to your rig.
---
The information in this article was obtained from various sources. This content is offered for educational purposes only and does not represent contractual agreements. Nor is it intended to replace manuals or instructions provided by the manufacturer or the advice of a qualified professional. The definitions, terms and coverage in a given policy may be different than those suggested here. Such policy will be governed by the language contained therein.