Why Should I Take a Snowmobile Safety Class?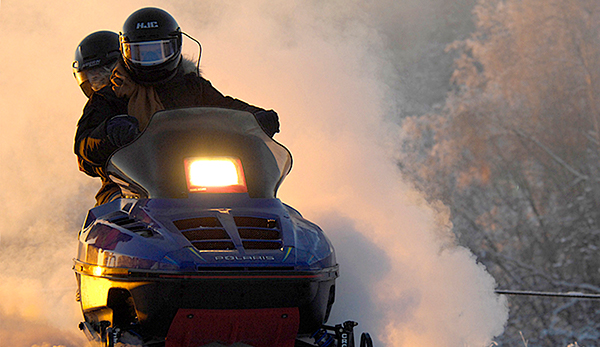 More than 2 million people of all ages enjoy snowmobiling in North America alone. The average snowmobile weighs more than 600 pounds and can travel at speeds over 90 miles an hour. This can make snowmobiling a dangerous sport. However, it is not required to take a snowmobile safety class in most states. A rider usually only needs a valid driver's license to rip through the snow at whatever speed they want on that shiny new mobile.
So, why would anyone want to take a snowmobile safety class if it's not required? Well, look at the consequences of unsafe or careless snowmobiling when considering taking a safety course. Most people don't stop and think about why accidents happen on snowmobiles. They also don't think about what injuries can occur in a serious accident. But you should think about these possibilities before riding. And you should take a snowmobile safety class first, even if you do it online. Don't end up seriously injured while you're just trying to have some fun in the snow.
Snowmobile Accident & Death Statistics
On average there are 200 deaths and 14,000 injuries from snowmobiles each year. Some factors that contribute to the accidents are speeding, alcohol usage (impaired riding), driver inexperience and poor judgement. Most often, injuries include fractures of the extremities and damage to an organ system. Head injury is the leading cause of death in snowmobile accidents, much like car accidents.
Is A Snowmobile Safety Class for Beginner Riders?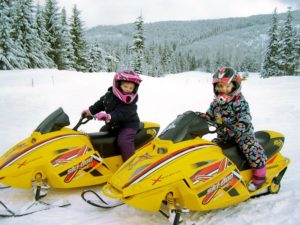 No, older and experienced riders sometimes take these classes, especially after having an accident. Over the past few years, more and more people over 40 years old have been involved in accident. Therefore, many older and/or experienced riders choose to take a snowmobile safety class. That's not to say that people in their 20's and 30's don't get into accidents. And, of course, children should always get the proper training. Luckily, they most often do, which may explain why it is the older riders getting into accidents. Also, some adults often find themselves in an accident after making the poor choice of riding while under the influence of alcohol, pharmaceuticals or marijuana.
Snowmobile Safety Class For Children
Many parents sign their children up to take a snowmobile safety class as soon as they're old enough to ride. Some courses may require a parent to attend. Required or not, try to make time to go. Not only will your kids take the class more seriously, but you may also learn a thing or two. Remember, you're the one in the most accident-prone age group. If you absolutely cannot attend, try to get a sitter or grandparent to take your place. Whatever you do, do not let your kids ride without knowing the basic safety rules.
Traditional Classroom v. Online Course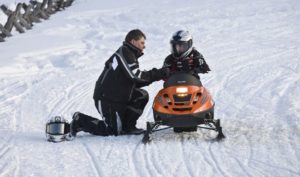 In states like Maine, Minnesota, Wisconsin and New Hampshire, most classes are taught at community colleges or offered through the state by a professional group of volunteer instructors. You may have a harder time finding a local class if you live somewhere like California, but that doesn't mean you can't take an online snowmobile safety class if you plan on going snowmobiling.
Snowmobile RV Insurance
Having the right insurance is another important way to protect yourself. Accidents happen no matter how much training we get or how safely we ride. Make sure your snowmobile is covered with the right specialty RV Snowmobile Insurance. Speak with an Insurance Specialist to customize your policy and receive several insurance quotes at once. Just call (866) 501-7335 for your free quote.
---
The information in this article was obtained from various sources. This content is offered for educational purposes only and does not represent contractual agreements, nor is it intended to replace manuals or instructions provided by the manufacturer or the advice of a qualified professional. The definitions, terms, and coverage in a given policy may be different than those suggested here. Such policy will be governed by the language contained therein.