6 Snowbird Destinations for RVers Traveling South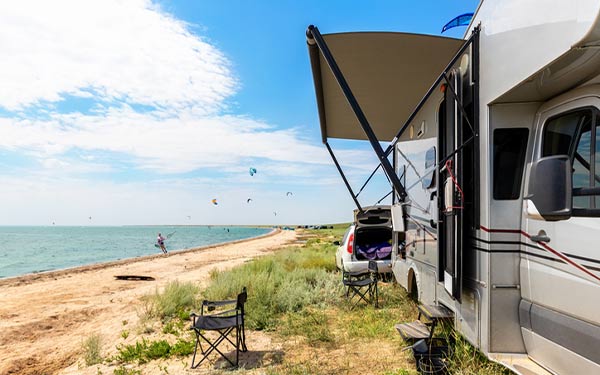 As temperatures fall, many northern RVers travel south to escape the cold. Known throughout the community as "snowbirds," these RVers favor sunny skies over winter snow—and who can blame them? Whether it's your first migration south or your tenth, consider visiting one of these six snowbird destinations filled with opportunities for both quiet and adventure.
Snowbird Destinations to Escape the Cold
1. Myrtle Beach, South Carolina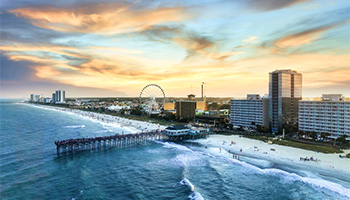 Known as a popular tourist destination on the South Atlantic coast, millions of people flock towards Myrtle Beach each year. From endless coastlines to open golf courses, there's plenty to enjoy when staying in the area. And as a snowbird, you'll find no shortage of RV parks along the water.
Filled with Southern hospitality, there are plenty of activities to enjoy when staying in Myrtle Beach. With amusement parks, water activities, and nonstop entertainment on the boardwalk, there will always be something new to try.
Nearby RV Parks to Consider:
2. Palm Springs, California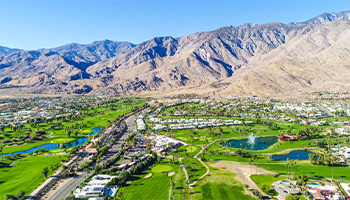 When you hear of sunny beaches and year-round summers, it's hard not to think of California. In fact, the Golden State is a popular destination among snowbirds due to the diverse environments that the state has to offer.
When visiting, you can't go wrong with staying nearby one of Southern California's many beaches. However, if you're looking for something away from the busy cities, we recommend heading toward Palm Springs. Located about 100 miles from Los Angeles, Palm Springs is a small desert city full of spas, golf courses, dining, and enviable winter weather.
Nearby RV Parks to Consider:
3. Las Vegas, Nevada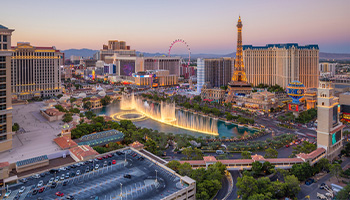 If you're looking for a snowbird destination full of energy, look no further than Las Vegas. Because it is in a desert, Vegas temperatures stay warm enough during winter to enjoy a day outdoors. Plus, you'll also be surrounded by entertainment both on and off the strip when staying here.
Despite being famous for its bright lights and slot machines, Las Vegas is also nearby several parks excellent for outdoor enthusiasts. For example, if you'd like to go on a hike that makes you feel like you're on another planet, be sure to visit the Red Rock Canyon Conservation Area.
Nearby RV Parks to Consider:
4. Florida Keys, Florida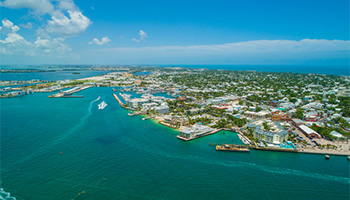 With tropical weather and endless oceanic views, there's no better way of escaping the cold than by venturing towards the Florida Keys. When in the area, be sure to visit the southernmost point of the continental U.S., try snorkeling, or stop by one of the many state parks in the area.
Despite being recently affected by Hurricane Ian, major Florida Keys infrastructure remains open. According to tourism officials, the Florida Keys Overseas Highway is in full operation, including all 42 bridges.
While beautiful, keep in mind that the Florida Keys can be expensive to visit, especially long term. To save money, consider spending most of the snowbird season elsewhere in Florida, such as in the Panhandle region, then head to the Keys for a week or two.
Nearby RV Parks to Consider:
5. South Padre Island, Texas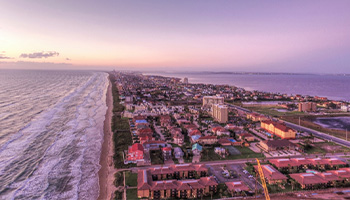 It'd be impossible to make a snowbird destination list without mentioning Texas. So many RVers travel to the state during winter that some residents even consider them "winter Texans." While cities like Austin are always fun, we recommend heading towards Texas's Coast for an authentic snowbird experience.
South Padre Island is located near the south Texas border along the Gulf of Mexico. Known for its beautiful beaches, the barrier island has over 300 days of sunshine, making it the perfect place to escape for winter.
Nearby RV Parks to Consider:
6. Quartzsite, Arizona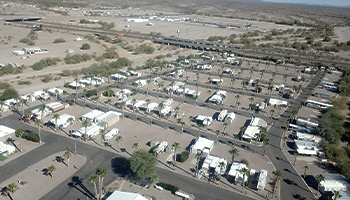 Last but certainly not least on our list is a place unofficially known as the boondock capital of the world: Quartzsite, Arizona. Located west of Phoenix near the California-Arizona border, this small town attracts some 2 million visitors annually, many of them snowbirds.
During winter, the area hosts multiple tradeshows, flea markets, RV club meetings, and other outdoor recreational activities. Quartzsite is an excellent destination for social RVers hoping to meet new groups of adventurers with similar interests.
Nearby RV Parks to Consider:
Protect Your RV No Matter Where You Are
Whether you decide to travel south for the winter or keep your RV in storage, having a specialized RV policy is important. If you plan to store your RV, you may be able to save money by adjusting your policy to a storage-only option. On the flip side, adding coverages such as roadside assistance could be helpful when traveling to new destinations.
To learn more about RV insurance and the options available to you, give our RV insurance specialists a call at (866) 501-7335.
---
The information in this article is obtained from various sources and is offered for educational purposes. Furthermore, it should not replace manuals or instructions provided by the manufacturer or the advice of a qualified professional. No warranty or appropriateness for a specific purpose is expressed or implied.