Will RV Travel Continue to Surge After the Pandemic?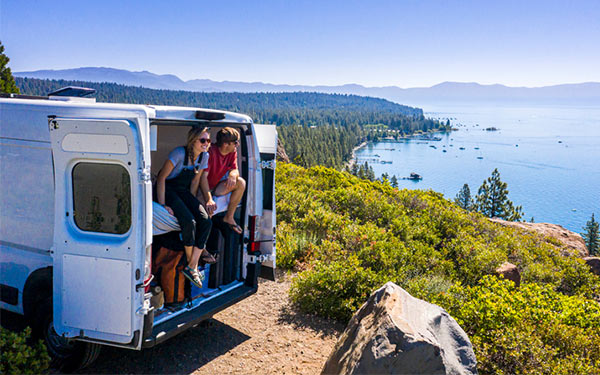 The RV industry gained tremendous growth since the beginning of the coronavirus outbreak. Fueled by a growing interest of millennials and a combination of flights and cruises decimated, RVing is more popular than ever. But as the vaccine for COVID-19 begins distributing across America and those travel options are resurfacing, will RV travel go back to the quieter days? Take a look at our predictions. And if you are going to continue RVing, we'll discuss why RV Insurance is the best protection for your investment.
4 Reasons Why RV Travel May Continue to Surge
1. The Taste of RV Life
When billions of people were forced to stay home to help flatten the curve of the coronavirus, the travel industry was hit the hardest. Although the pandemic has put many people off hotels and airplanes, it has created a surge in socially distanced outdoor travels. The opportunity to be completely self-contained and still travel to new places made RVing a perfect alternative to travel during a pandemic. There's no doubt that as flights, cruises, and hotels gradually make their way back, those who had a taste of RVing for the first time may fall in love with it. They may choose it as their primary form of vacationing for their future travels.
2. Traveling With the Possibility of Remote Working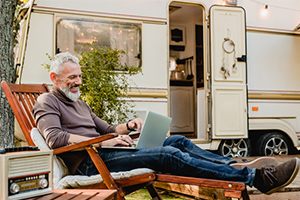 The pandemic has also pushed companies to find alternative ways to work without human contact, thus creating millions of remote job opportunities. According to a Stanford study, working from home increases productivity by 13%. This increase attributed to a quieter and more convenient environment, improved work satisfaction, and fewer breaks and sick days. As more companies are now seeing the benefits of a remote workforce, many RVers may experiment with the idea of traveling while working remotely full-time.
3. Cost and Convenience of RV Travel
Many Americans have a strong desire to travel as they want to escape months of quarantine for an outdoor break while avoiding contact with strangers. Those new to the lifestyle are now discovering that an RV is an ideal isolation pod that allows you to take your belongings with you on the road. The best part of it? RV travel are relatively cheaper for a larger family compared to air travel. For the more experienced RVers, overbooked campgrounds provide more opportunities to go dry camping without any hookups and the no cost.
4. Improved Technology To Entice New Buyers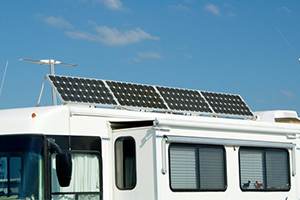 The RV experience of today isn't what it used to be. Increased demands allow manufactures to funnel additional resources into research and improved design to enhance the overall RV experience. From solar and smart technology to using sustainable and durable materials, these functions make living in an RV more comfortable. Whether it's living off the grid, overlanding, or RVing full-time, these extraordinary experiences are sure to entice new adventures to follow.
Should You Get RV Insurance?
As RV ownership's popularity increases, unfortunately, so do the number of RV accidents. The whole purpose of acquiring specialty RV Insurance is to help you recover from a loss. It is impossible to prepare for everything that may happen when living life on the road. A blown-out tire, rough weather, erupted campfire, injuries, RV accidents, and much more are all risks that come with RVing. A specialty RV policy safeguards your financial investment better than your Home and/or Auto Insurance. Without the proper coverage, you'll be on the hook with a significant out-of-pocket expense.
You want something comprehensive and relevant to your lifestyle. Consider these specialized coverages that aren't found in an Auto policy: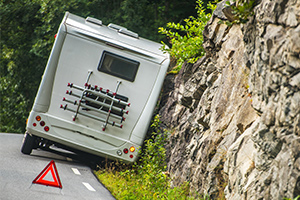 Physical Damage Coverage with different types of total loss settlement options such as Total Loss Replacement Coverage
Coverage for Personal Belongings
Liability Coverage in case someone gets injured
Emergency Roadside Assistance from experts with RV knowledge
Emergency Vacation Expenses when you're on vacation and your RV is disabled
Full-Timer's Liability Coverage
Storage Coverage when RV is not in use during offseason travels
How Do I Find the Best Rates for RV Insurance?
No matter what type of RV you have or how experienced you are, obtaining the right RV Insurance makes the difference in how quickly you and your rig get back on the road. One way to find the best rates and coverage options is to do some comparison shopping online. Want to get a low rate for specialty RV Insurance? Consider these tips: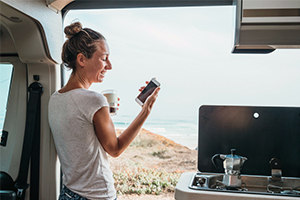 Where you store your RV matters. Take the time to find a secure facility to store your RV during the off-season safely.
How much time do you spend RVing? Full-timers could end up paying more for insurance since they have more belongings and live in their RV.
Maintain a safe and clean driving record.
All insurance companies have various discounts. Explore them all and find out what you may qualify for.
At Quick RV Insurance, our specialists can help you discover discounted rates without compromising coverage. Not only can we find protection for various types of recreational vehicles, but we also customize your RV policy with specialized coverages that best fits your lifestyle. Speak with an RV Insurance Specialist today by calling (866) 501-7335 or get a free RV Insurance quote here. Remember, peace of mind is one thing you want to take with you on the road and a specialty RV policy may provide just that.
---
The information in this article is obtained from various sources. This content is offered for educational purposes. It should not replace manuals or instructions provided by the manufacturer or the advice of a qualified professional. No warranty or appropriateness for a specific purpose is expressed or implied.