How a Global Pandemic Created an RV Industry Boom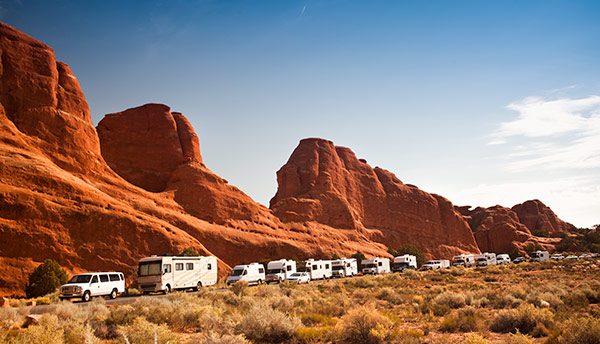 At the beginning of 2020, the RV industry was facing a rapid decline and a less than promising future. When the coronavirus hit and the economy essentially shut down in early March, things were not looking good for the travel industry as a whole. Businesses stayed closed longer than anticipated and nonessential travel was all but nonexistent. But, as people started to catch the travel bug again, RVing suddenly became an appealing option.
People are Renting RVs More Than Ever Before
Consider the online RV marketplace company, Outdoorsy. In March, their cancellation rates skyrocketed to 90% and they were forced to furlough 40% of their staff. The CEO, Jeff Cavins, even said that he wouldn't take a salary through the end of the year. Then, only a few months later, millions of Americans started planning RV road trips rather than booking flights, according to the Recreational Vehicle Industry Association. What does that mean for an RV company like Outdoorsy? Well, business is booming.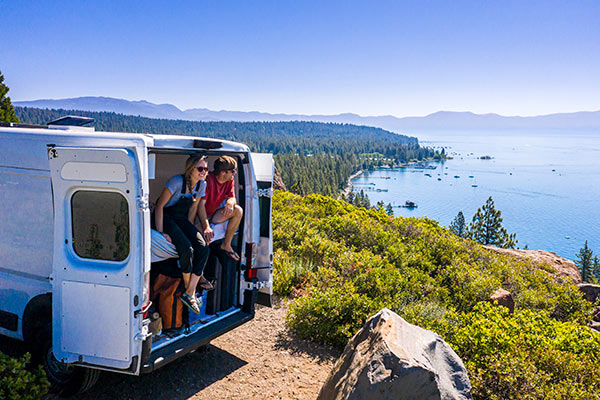 In fact, the company saw about 40,000 bookings come through their site and claimed that roughly 93% of those bookings were from first-time customers. Think of Outdoorsy as an Airbnb for recreational vehicles. They offer peer-to-peer rentals and allow people to experience RVing without the monetary investment. For those looking for a safer way to travel during these times, RV rentals start at just $50 a night. However, the larger and more luxurious options can be up to $400 a night.
Outdoorsy rehired its furloughed staff and even added employees to keep up with the growing number of customers with the travel bug. The company has also shifted to a completely digital insurance claims process by partnering with Snapsheet.
Another online peer-to-peer rental service, RVshare, has also seen an increase in their numbers since May. They reported 100,000 listings across the country with RV rental bookings up 30% in the Midwest. Since early April, reservations have climbed to 331% compared to last year.
RV Production is Climbing
RV rental companies like Outdoorsy and RVshare aren't the only ones in the industry that are experiencing an increase in demand. Major RV manufacturers like Thor and Winnebago Industries began ramping up production in May. They had suspended operations for several weeks at the start of the pandemic, but dealers started reporting a high demand for RV rentals and sales. People desire a way to travel that minimizes risk and RVing provides just that.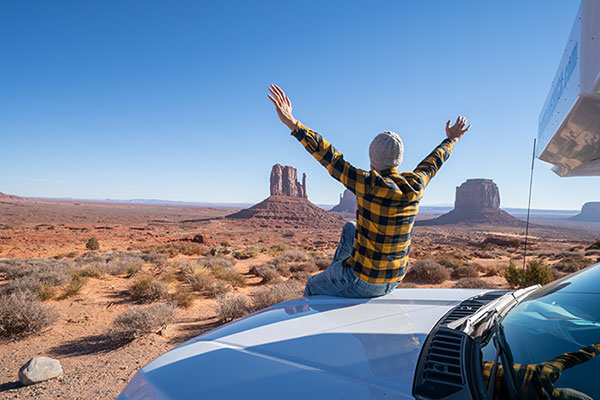 MMGY Global recently conducted a study for the U.S. Travel Association and found that 68% of people feel safe traveling in a personal vehicle. The same survey found that only 18% of people are comfortable taking a domestic flight and 11% feel safe flying internationally. Right now, the great outdoors seems like the safest place to travel. RVing is a way to get outside in an environment that you can control.
In fact, the RV industry is doing so well that Marcus Lemonis, star of CNBC's The Profit, said, "If I could pick any business in the world to be in right now, as I sit here, the RV business is the one that I want."
Campground Bookings are Booming
Think about all the family vacations, weddings, and getaways that were canceled at the beginning of 2020. It's easy to imagine how many people are itching to travel again. Most trips were refunded, so that money may now be sitting in your wallet just waiting to be spent. However, you may feel like flying is no longer a safe way to travel. So, you and other travelers may turn to destinations like national parks and campgrounds. This type of vacation is even more appealing when you take into account that it may very well be cheaper to RV than to fly.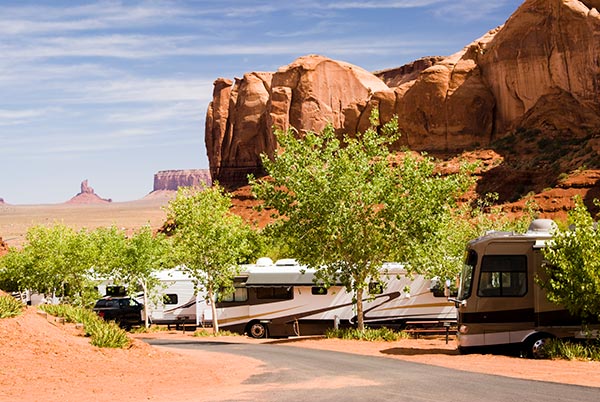 Consider a survey of 4,000 U.S. and Canadian residents released by Kampgrounds of America, Inc., the world's largest network of private campgrounds. It revealed that the pandemic has sparked interest in camping, especially among first-time RVers and younger generations. To keep up with this demand, and with social distancing guidelines in mind, private campground owners are preparing for visitors with specific plans for cleaning, disinfecting, and maintaining distancing. This also means that communal facilities like pools, gyms and game rooms are typically closed. As campgrounds and national parks continue to reopen, always make sure to check their hours and guidelines before booking or visiting.
RV Tips & RV Insurance
Are you thinking about buying your first RV? Then, we have some tips for you here. You can also find some epic destination inspiration here. Don't forget to check out the rest of our articles for information on DIY renovations, the best RV recipes, making friends at the campsite, and more.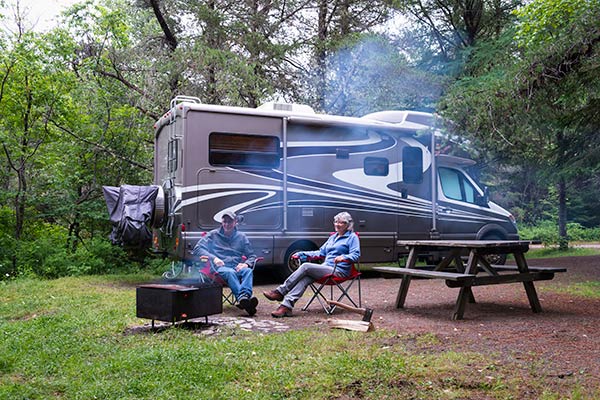 You should also know that Specialty RV Insurance is extremely important to have. Your Auto Insurance does not cover your recreational vehicle like it does your car. Speak with an RV Insurance Specialist today at (866) 501-7335. We can answer all your RV Insurance questions and give you a free quote in minutes. You want to ensure you're safe and covered on the road, plus coverage is probably more affordable than you think.
---
The information in this article is from various sources. This content is for educational purposes only. It should not replace manuals or instructions provided by the manufacturer or the advice of a qualified professional. No warranty or appropriateness for a specific purpose is expressed or implied.