Renting an RV for the First Time: What You Need to Know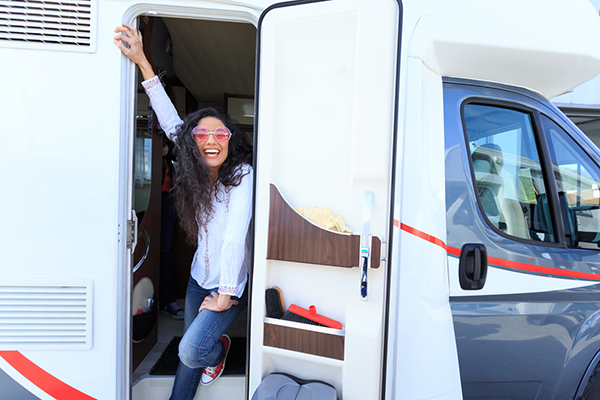 If you've been considering buying an RV and want to rent one first, you are making a wise decision. Many people rent various types of RVs—campers, trailers, pop-ups, full motorhomes—before deciding which kind of recreational vehicle is right for them. It's never a good idea to buy anything before being sure it fits your lifestyle and needs. You may need less (or more) space than you originally imagined you would, but it's always best to find out while you're only renting.
There are several factors that determine how spacious an RV you need, not just a simple head-count. You may want to take a snowmobile or motorcycle with you when you go RVing. These toys take up a lot of room! Luckily, there are RVs that would accommodate these vehicles.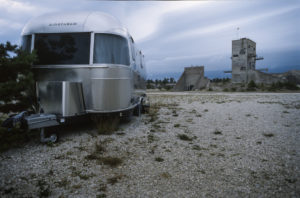 Spending a good few weeks exploring the RV lifestyle with various rentals is a great way to do your research while also taking a vacation. Once you get a feel for each type of RV, you'll know exactly what type of motorhome or trailer you should buy for the best adventures of your life.
The following are some commonly asked questions and tips on renting an RV:
Do I Rent Near Home Or At My Destination?
It depends on what you want the focus of the trip to be. Are you trying to explore a certain part of the country? Are there several stops you had in mind? If so, think about how much time you will have to see all these sights if you drive from home. If you're doing a test-run to see if you'd like to drive such long distances and camp out in an RV, then definitely rent from a rental agency near home. Otherwise, it may be cheaper to rent at your destination and drive the RV a limited amount of time.
For absolute newbies chomping on their nails about whether or not they can manage an RV on the road, it may not be a bad idea to fly out and drive for limited amounts of time just to get a feel for how an RV handles. Do take into consideration that just like cars, each RV model is different to drive. Definitely make sure the rental company is a reputable one with good ratings from the Better Business Bureau. Other review sites like Google or Yelp may be helpful as well.
Is It Expensive to Rent an RV?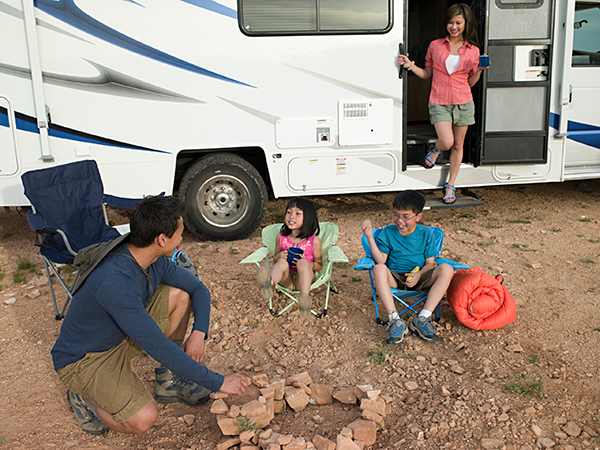 Prices range, but they aren't too expensive when you consider the savings in hotel stays. You can expect an RV that sleeps five people to start at about $100 a day to $1000 a week. Your bill, however, will be greatly affected by the mileage you put on the vehicle. Also, RVs take a lot of gas (trailers less so), so be prepared for that cost as well. If you travel off-season you will get much better rates, but do consider the hazards if your vehicle is not winterized and you drive into freezing temperatures. Frozen and burst pipes are expensive.
Where you stay greatly affects the cost of your entire trip too, so don't forget that cost. You can easily spend $70 or $80 a night in a national park. On average, a stay at a campsite costs about $40 a night but you can find even cheaper places to park if you do the research.
Will I Be Able to Drive an RV Without Training?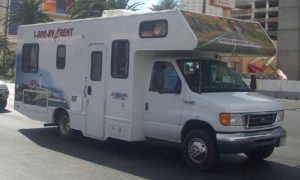 In most states there are no special licenses or classes you need to take to legally drive an RV. Some states do require a special license for very large RV's. Even if you don't need special licensing, you need to keep the large size of the vehicle in mind, which makes it different from driving a car. If you rent a Class C vehicle, it's no different from driving a truck, except for its height, which you need to keep in mind when driving under overhangs and bridges. If you've rented a trailer, hitching properly makes the difference between a fun trip and dealing with an insurance claim.
For some steps on ensuring that you don't experience dangerous sway and other issues specific to travel trailers, click here. More detailed driving tips for RV newbies can be found here but just keep in mind to keep plenty of space between you and the vehicle in front of you and begin braking well ahead of a stop. If you're patient and careful, you should feel comfortable driving an RV after a few hours of practice. Just drive slowly, especially in the beginning, as you gain a good feel for the vehicle.
Where Should I Rent an RV?
Renting from a national RV rental company is always a good idea. You can even drop off the RV at a different outlet than the pickup location if you choose not to drive roundtrip. You can also rent fro
m private owners, who rent out their RVs for a profit. There is one service, called 1 RV Rentals, which allows RV owners to post ads for people interested in renting them out.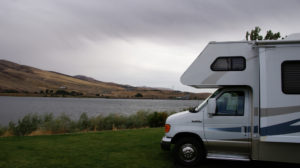 Always make sure you are very careful in covering all bases when renting from a private owner. You don't want to be taken to court for all sorts of physical and mechanical damages that are not your fault. Be sure the vehicle is checked out so you don't get blamed for any faulty systems that may break down while you're on the road. Make sure you have proper leasing paperwork, not just a handshake. Always ask for references when renting from private renters.
Some RV dealers also rent out RVs, so it's always a good idea to check with some businesses near you.
What Else Do I Need to Keep in Mind?
Unless you're traveling off-season, you'll need to make reservations at most state parks, often months in advance if it's a more popular location.
Before deciding that your car insurance or your credit card will cover your insurance needs, call your agent and/or credit card first to find out what kind of protection you have on the rental. You may have to buy the insurance at the rental agency to be fully protected.
Proof of existing damage to the vehicle you're renting is your responsibility. Make sure it's noted somewhere in the contract so you're not billed for damages that were already there. Give your vehicle and nice long look-over before signing anything. Make sure all nicks and dents are already cited on the paperwork you sign.
Once you get to a park, you'll need to get hooked up, especially you haven't rented a vehicle with a generator. A full hookup usually consists of not only electricity but also water and the sewer line. Here you can also charge your phones, laptops, and other devices.
Bring a toolkit with the right tools and the parts you may need, such as lightbulbs and fuses. For a complete toolkit checklist, click here.
Plan your meals, unless you plan to eat out all the time, which can end up being very expensive.
Have a good route in mind for your destination, but have a second route as a backup plan. Plan for stops along the way, especially for sightseeing and resting.
Avoid these common RV mistakes.
You may be horrified at having to empty the black water, but that's just part of the joys of RVing. If you find it's just too much for you, maybe owning an RV is too. Black water, remember, is toilet water whereas gray water comes from the sink and shower. You manually empty these at a dump station–unless the campsite has a sewer hookup. This may be one area where you get picky with which campsite you choose.
Start small. The first time you rent shouldn't be when you drive up to a campsite in a land yacht. Feel your way up in size. Not only will buying be more affordable if you find you only need a small vehicle, but so will your gas budget.
Make sure the appliances are guaranteed by the rental company. There's nothing worse than a refrigerator dying in the middle of a really hot day. Read your contract very carefully.
Line your kitchen shelves with rubber mats or else everything will go flying around and possibly break. In fact, all surfaces will send objects sliding around, so keep that in mind before you pull away.
Pack a First-Aid kit, complete with sunscreen.
What Should I Avoid When Renting an RV?
Overpacking: Don't bring too much stuff with you. Keep in mind how limited space is and the heavier the cargo the more gas you will burn. Also, don't bring too much food. You can always stop in at a grocery store. It's better than far-too-much food going bad in the fridge. What a waste!
Getting distracted: Even pulling out of a campsite can be a nightmare in a vehicle as large as some RVs are. Always look around you and even do a walk-around before pulling out of any space. If you're in a campsite and you don't properly disconnect hookups, the results can be disastrous. You may think you're set to go but you're still connected to the electrical hookup.
Really Get to Know Your RV
Before you head on out to drive tens, or hundreds, of miles, figure out how your motorhome works. Figure out what purpose each button serves. Know where the fuses are. If something breaks down, you'll want to know how to tackle the problem yourself. Avoiding the mechanic will help you save money and time.
Fuses are expensive. Learn how many amps your breaker can handle and so forth before you set out on the road. This can be an expensive and entirely avoidable problem during your trip.
Take little trips before taking long ones, making sure to try out similar terrain as those you plan to visit. By practicing, you'll also get a feel for what things slide around and how to secure everything in place for a smooth and stress-free ride.
When You Decide to Buy
Make sure you buy from a reputable dealer. Also, try to forge a relationship with the dealership, on whom you may need to rely for information and guidance as you begin to really know your vehicle. A used RV is not a bad option and you can always buy a warranty though the dealer.
Explore trade shows, too, which are another place where you may find great deals on a new RV. Even if you don't buy at one of these events, it's a great chance to explore the interiors of many different kinds of motorhomes and trailers. You can often find the better deals in the dealerships near the RV shows, which is a good opportunity for you to build a relationship where you buy. For a partial list of 2017 RV trade shows and tips on navigating through them, click here.
As you know, there are different kinds of motorhomes. Your decision on which to buy should largely be made based on factors, which include your budget, the types of terrain you plan to explore in your RV, and whether or not you plan to tow a small car. Really think about what you need to travel comfortably.
Don't Forget About RV Insurance
The most important thing you'll do after buying your first RV is getting good insurance for your new trailer or motorhome. Regular car insurance won't be enough. You'll want to buy specialty insurance to protect your investment. For reliable protection and incredible customer service, contact Quick RV Insurance. Specialists will compare rates for you while matching your specific needs. If you prefer, you can also call an Insurance Specialist who will explain all your coverage options: (866) 501-7335.
---
The information in this article was obtained from various sources. This content is offered for educational purposes only and does not represent contractual agreements, nor is it intended to replace manuals or instructions provided by the manufacturer or the advice of a qualified professional. The definitions, terms and coverage in a given policy may be different than those suggested here and such policy will be governed by the language contained therein. No warranty or appropriateness for a specific purpose is expressed or implied.