How To Buy A Boat: A Guide For Beginners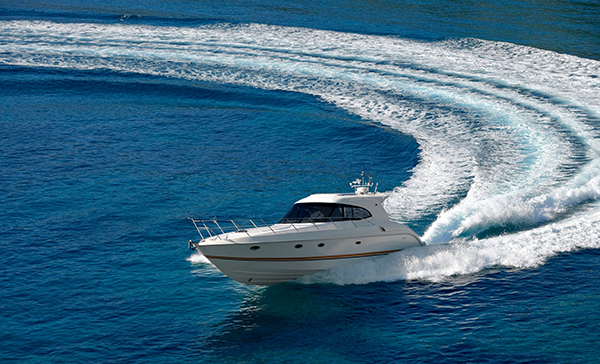 Now is the perfect time to buy a boat because it's right before all your summer adventures begin. A boat is a big investment, so you've probably been thinking about it for a while now. If this is your first boat purchase, we're here to help.
Boat Type
The type of boat you buy will be heavily based on the kind of boating you plan to do. Consider where you will be using your boat. Do you expect to use it mostly on a lake or in the ocean? Will you be using it for leisure, fishing or sailing? Boats are specialized, so take the time to research which type of boat will best suit your activities, tastes and lifestyle.
Some questions you should ask yourself when deciding on a boat type are:
Do you want a boat you can put on a trailer and haul?
Will you do a lot of overnighting?
Do you have a water-ski or wakeboard?
During what seasons will you be using the boat?
According to Boats.com, the top 10 boat types are:
Bowriders
Cruisers
Sailboats
Freshwater fishing boats
Runabouts
Saltwater fishing boats
Speed boats
Trawlers
Watersports boats
Pontoon boats
Used or New
The next step is deciding whether you want to buy a new or used boat. If this is your first boat, you may want to go the more affordable route and buy a used or pre-owned boat. There are a lot of great used options out there that you can find with a simple Google search. Just make sure that you inspect the boat in person before handing over your money. Most importantly, avoid any boats that have rot or leaks. Keep in mind that most fiberglass boats have wood in them, making them more susceptible to rot. These issues can be costly to repair so you'll want to avoid them altogether.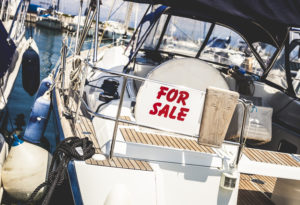 If you decide you want a new boat, you can finance one for a reasonable price. Many entry-level boats will go for around $250-300 per month, according to Discover Boating. However, keep in mind that it is more challenging to get a loan for a boat than a car. Your credit score and debt to income ratio are the two main factors that determine whether or not your loan gets approved. Your best bet is to finance with a boat dealer or marine lender. When you're at the dealership, remember to ask about the delivery process, how to schedule maintenance or repairs in the future, and where you can take a boater education course before you hit the water.
Browse Boats
Once you've decided on the type of boat you want and if you want a brand new or used one, start your online shopping. You can easily compare models, prices and even take virtual tours right on your computer. Many boat websites will allow you to search by type, length, manufacturer and model. You can typically put a location filter while searching, as well. We recommend taking a look at Yacht World, Discover Boating, and Boat Trader.
Once you've narrowed down your options to a select few, you'll need to check out the boats in person. This could mean heading to your local marina or visiting a boat show. You'll want to make sure the boat looks as good in person as it does online.
Boat Inspection
A boat is an investment, so you want to do a thorough job of inspecting it when you see it in person. Below are some things you'll want to check out before you buy a boat.
Walk around the hull. Do a full walkaround to check for any bumps, blisters or cracks. Open cracks and blisters in the gelcoat will require immediate repair which can be costly.
Turn everything on. Check that all the lights, gauges and electronics work properly. Also, look at the wiring. Bare wires and connections should not be held together with electrical tape.
Run the engine. Ensure that the engine runs at full throttle and gets within the manufacturer's maximum RPM range. Under- or over-revving could lead to excessive engine wear.
Check for rot, mold and corrosion. These three things are a boat's worst nightmare. Inspect the floor and storage compartments for rot and mold, as they can indicate leaks or water damage. Also, check around the engine and under the dash for any corrosion.
Tap the canvas. You should be able to bounce a quarter off all tops and side curtains. Ensure there are no gaps where spray and rain can get in. All zippers should have hoods to keep water out.
Open all lockers and hatches. Make sure all hatches, cabinets and stowage are securely installed and do not have any loose screws, sloppy gluing or sloppy fiberglass work.
Check galley appliances. Inspect all kitchen appliances, including the microwave, refrigerator, freezer and dishwasher. These can come loose if they were not properly secured, so look for bolted and backed mounts.
Inspect the upholstery for algae. If you spot any green algae around the seams of the upholstery, there's a good chance the cushions are full of it, too.
Test Run
If everything looks good after your boat inspection, take the boat on a sea trial. You may have to arrange this with the seller beforehand. However, testing the boat out on the water will allow you to check speed, maneuverability, vibrations and other systems that can only be tested in the water.
During the sea trial, answer these questions about the boat:
Does the engine start engage smoothly and quietly?
Does the shifter engage forward and reverse when it's moved to the detents?
When you take it top speed, does the boat hold that speed easily?
Does the boat turn and maneuver without hooking, washing out or blowing out the prop?
Answering these questions will also help you decide if this boat is right for you. Did you fall in love with it on the water or was it not quite what you're looking for? Don't buy a boat that you're not totally in love with.
Closing The Deal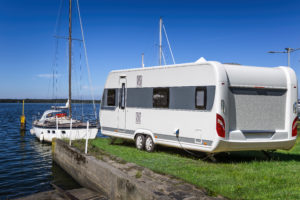 Now that you've found your perfect boat, it's time to start the paperwork. Keep your emotions in check while you negotiate price, check for online fraud and fill out the necessary paperwork. To figure out what paperwork is required to close the deal, check with your state's Department of Motor Vehicles. Paperwork required to buy a boat varies by state, but below is a general document checklist.
Bill of sale. This includes a description, hull number, price, purchase date and signatures from both the buyer and seller.
Title. This is issued by the state and a new one is created every time the boat is transferred to a new owner.
Proof of loan payoff. If the seller has an outstanding loan on the boat, you will not be able to register the boat until the loan is cleared.
Trailer registration and trailer title. If you plan to haul your boat on a trailer, your state may require additional paperwork. Check with your state agency to see what is needed.
Warranty cards and maintenance records. If you're purchasing a used boat, you should also ask the seller for these documents.
Boat Insurance
Once you buy a boat, it's important to protect your new investment with the right Boat Insurance. Our Insurance Specialists can find you the right coverage at the right price.
Your coverage options for a personal watercraft include:
Total Loss Replacement
Agreed Value Coverage
Uninsured Boaters Coverage
Actual Cash Value
Disappearing Deductibles
On-water Towing and Labor
Fuel Spill and Wreckage Removal
To find the Boat Insurance that best fits your lifestyle, call (866) 501-7335 for a free quote.
---
The information in this article is obtained from various sources. This content is offered for educational purposes only and it does not represent contractual agreements. It should not replace manuals or instructions provided by the manufacturer or the advice of a qualified professional. The definitions, terms and coverage in a given policy may be different than those suggested here. Such policy will be governed by the language contained therein, and no warranty or appropriateness for a specific purpose is expressed or implied.