10 Amazing RV Instagram Accounts To Inspire Your Next Adventure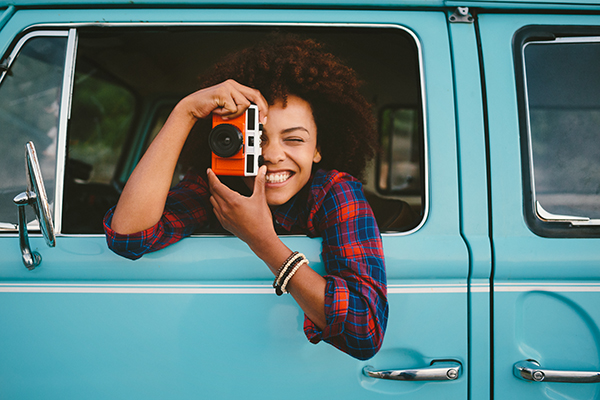 As we get into the warmer months of the year, you may be looking for some travel inspiration to plan your next spring break or summer road trip. Through the power of social media, it's easier than ever to create a bucket list of places in the United States that are RV-friendly. If you're looking for RV Instagram accounts to follow to really spark some wanderlust in you, we've got you covered.
Top 10 RV Instagram Accounts For Travel Inspiration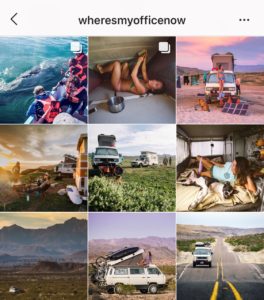 With 170k followers, this young couple and their two dogs live full-time in their pop-top camper van. Emily and Corey travel around the country seeking adventure everywhere they go. They share their experiences and life tips with detailed captions that will not only inspire you, but also make you feel like you know them. You should be warned that the captions are lengthy and brutally honest, but the images make you want to pack your bags (and your dog) and hit the open road. Mostly, we love this RV Instagram account for being poetic and vibrant.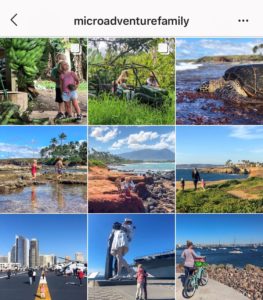 With a self-explanatory username, this RV Instagram account is run by a family of five. Even with a two- and three-year-old, they have been anywhere from Grand Teton National Park to Disneyland. Their Instagram bio boasts exploration of 48 out of 50 states, and there's nothing stopping them now. This "micro adventure family" has over 91k followers and a feed that you can't look at without smiling. Follow them across the country as they explore the great outdoors in their motorhome. So far, it has accrued over 40,000 miles during their RV adventures, which may seem like a lot. We'd argue it's more than worth it.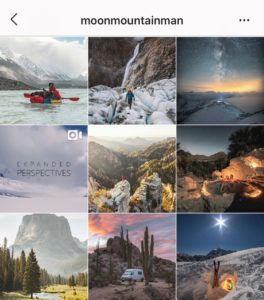 Jacob Moon and his wife (@rebornbyadventure) and daughter (@moonmountainlife) seem to be living their best life. Jacob alone has over 472k followers and a feed full of stunning outdoor photos. From snowy mountains to sandy deserts, his Instagram account is sure to spark wanderlust in you. Jacob and his wife live out of a camper van with their toddler daughter. They have gone skiing, paddle boarding and kayaking alongside her. Basically, all three accounts will make you wish you had such an adventurous life. Did you even know that the U.S. had so many beautiful places to explore?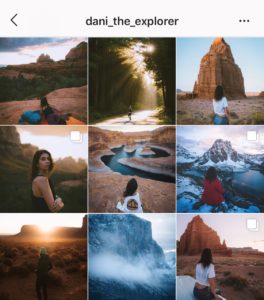 After going on many adventures and hikes together, Dani and her boyfriend, Scotty, decided to build their own camper van. Over the past couple years, she has gained over 90.3k followers and a magical feed consisting mostly of her sitting in front of vibrant, mountainous views. It's hard to believe that the majority of her images were taken in the U.S. because they look like something out of a fairytale. That is, if your idea of a fairytale is to spend your life exploring the best trails and wildlife in the country.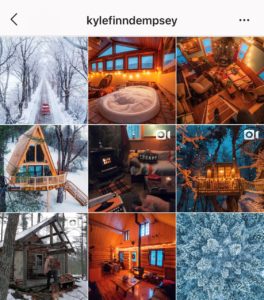 We're not actually sure where the username of this Instagram account originates from, but it's run by a young outdoorsman named Huck. He's not a full-time RVer, but he does sometimes travel in his custom green VW bus lovingly called Georgie. He's also an amazing outdoor photographer that travels from cabin to cabin taking stunning photos that he posts for his 506k followers. He spends most of his time on the east coast, but his images are so epic that you'll never get tired of looking at them. He usually tells his followers how to rent the cabins he ventures to, so you'll have no excuse not to go.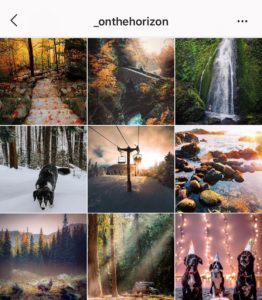 This RV Instagram account has over 9k followers and showcases the life of Janine and David Lewis, and their dog, Luna. It seems as though they're in a different national park or state in every post. They'll definitely keep you on your toes wondering where they'll travel next in their camper van. They're both digital media freelancers that started their van life adventure as a cross-country road trip honeymoon. Before they knew it, it turned into full-time RV living. Who would have thought? Follow them if you want to discover some new places to explore in the U.S.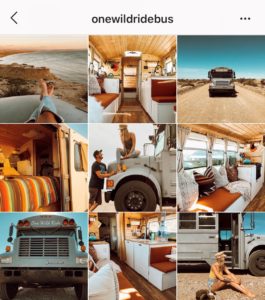 The couple running this RV Instagram account has 15k followers. They sold everything, converted a bus and then started their journey across the U.S. Tyler and Lexi's feed is vibrant and fun to scroll through, especially if you want a sneak peek into what's it like to live full-time in a bus conversion. Their images consist of places they've traveled to, as well as interior and exterior photos of their one-of-a-kind home on wheels. They might just inspire you to convert your own bus and take it on a cross-country road trip.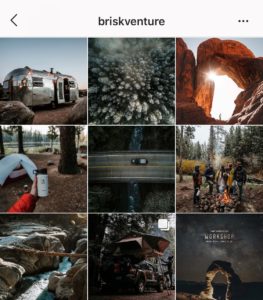 Kyle Murphy and his wife, Jodie (@jodieod), are full-time adventurers living out of their Airstream with three dogs. Kyle has over 17.3k followers and posts beautifully photographed images of the outdoors, the camping gear he uses, their dog and, of course, their shiny silver Airstream. Take a scroll through his feed and it won't take you long to see that the Murphy's are true outdoorsmen. It's obvious that they have a love for sleeping under the stars and hanging out by the campfire. They spend most of their time on the west side of the country, especially the Pacific Northwest, but every photo is different from the last.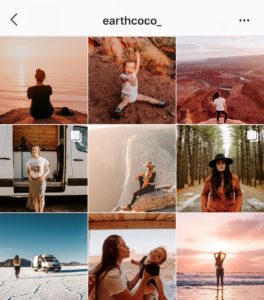 Courtney became a travel and lifestyle blogger once she and her husband decided to RV full-time in a Mercedes Sprinter van. She has over 12.2k followers, a curation of gorgeous photos and a young daughter that often makes an appearance on her Instagram account. Follow Courtney for tips on van life, stunning travel photos and honest captions about being a working mom. She's all about keeping it real with both the joys and the struggles of living life on the road. We're sure you'll be inspired in more ways than one.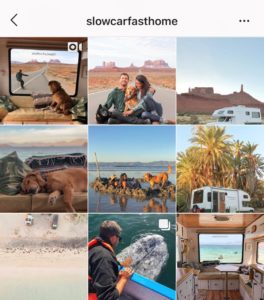 RVing full-time out of their self-renovated Toyota Odyssey (named Nigel), Danielle and Tommy travel across the country with their two dogs. They are great storytellers, both through their photos and their captions. It's easy to see that all 50.3k of their followers love reading along, too. Their colorful images will inspire you to explore the great outdoors and to take your dogs along with you. Are you looking for tips on traveling with dogs? Then this is the account to follow. If their RV Instagram account doesn't make you smile as you scroll through it, we don't know what will.
Other Travel Inspiration Instagram Accounts We Love
The RV Instagram accounts we listed above are run by individuals with a passion for RV living and adventure. However, there are a few other accounts that will encourage you to explore the great outdoors. They're not necessarily run by one person, but they'll inspire you all the same.
You can also follow us on Instagram @qrvinsurance for all-things RV. Check out our account for RV tips, destinations, renovation ideas and more.
RV Insurance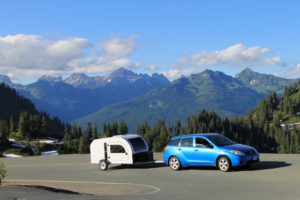 Before traveling anywhere in your RV, make sure you're safe from any accidents or mishaps. Protect your RV with the right coverage. For a free quote on Specialty RV Insurance, call (866) 501-7335. Our Insurance Specialists will find you the coverage you need at a price you can afford.