Top 10 Fall RV Destinations in the U.S.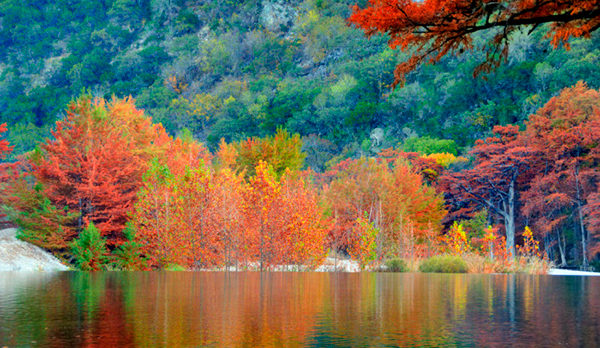 Autumn is one of the best seasons to go camping all around the country. The parks are more beautiful than ever this time of year. It's also the perfect crisp weather for long hikes and sitting around a campfire. If you want to see the most fabulous display of colors in nature, the following RV destinations have some of the most remarkable fall foliage every year. Get your rig ready and enjoy these fall RV destinations!
1. Acadia National Park, Maine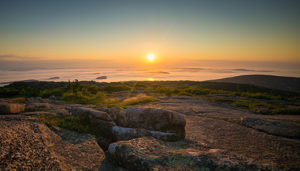 This park is home to the tallest mountain on the U.S. Atlantic coast. So, it's essentially one of the best RV destinations you can find on the east coast. In the fall, you can climb to the top Cadillac Mountain and peer down at the beautiful golden foliage below. Visitors hike granite peaks and walk along historic carriage roads. There are many park and private campgrounds and plenty of lobster eating nearby.
2. Aspen, Colorado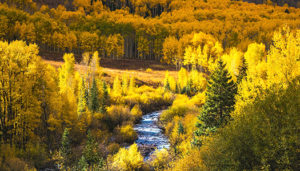 Most picture skiing when they think of Aspen, but there's plenty of hiking and leaf peeping to do here in this city named after the quintessential Colorado tree. In fact,visitors from all over come just to see the golden trees. You won't be alone here in fall, but there are lots of campgrounds and campsites dedicated to RVs here so you should have little problems if you reserve now.
3. Great Smoky Mountains National Park, Tennessee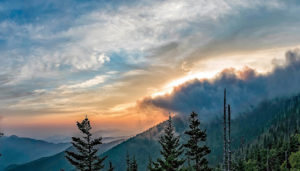 The forest of this national park actually straddles the border between North Carolina and Tennessee, but the park falls under Tennessee state lines. The incredible trails here are filled with wildflowers that bloom all year round, and look spectacular against the color of changing leaves. RV campgrounds are abundant in the area so you can find many options.
4. Coconino National Forest, Arizona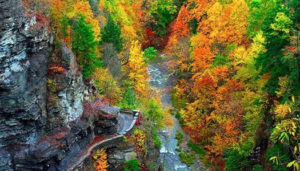 By October, the trees are already incredibly spectacular here, with colors ranging from crimson and fuchsia to gold and amber. Arizona's state page even gives color updates and suggestions on which trails are best to explore each week. You can find both park and private campgrounds in the area. Hopefully, you have a car so you can drive along the scenic roads from Oak Creek Canyon to Sedona and Red Rock.
5. Catskill Mountains, New York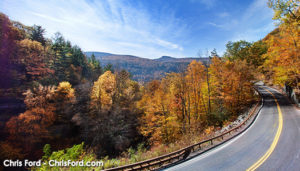 Whether you're hiking, riding your bike or taking a car ride along the Catskill Mountains, here you'll feel like you've been transported inside a kaleidoscope. The colors are so incredible in fall that tourists flock here each year. Wear your warm layers, grab some apple cider and climb a mountaintop. There are several RV campgrounds in the area, but it's best to reserve epic RV destinations like this in advance.
6. Porcupine Mountain State Park, Michigan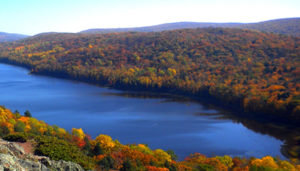 Get an eyeful of beautiful colors in Michigan during autumn by taking a scenic chairlift ride over this stunning state park. There's nothing quite like it! There are also amazing mountain biking trails here, but beware of black bears who are frequently encountered in this park. RV camping is also welcome here.
7. Shenandoah National Park, Virginia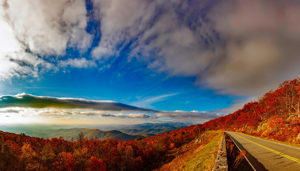 This national park is 100 miles long and has a wide elevation range. In each area, you can find an array of colorful fall leaves. Driving along the roads, you can also see autumn wildflowers in full bloom. This makes Skyline Drive often clogged with drivers trying to take in the glorious artwork of mother nature, but it's definitely worth the traffic. Don't feel like driving yourself? You also have the option of going on a Fall Foliage Driving Tour presented by the Virginia Department of Forestry (VDOF).
8. Zion National Park, Utah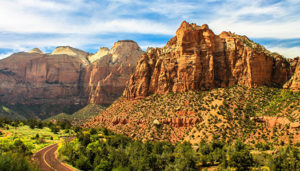 This is Utah's first national park as well as the country's most scenic canyon. Here, there are sandstone canyons, the Virgin River, springs, waterfalls and hanging gardens. Elevations range from 8,726 feet at the highest point, all the way to 3,666 feet at the lowest point. This is a popular place for leaf peeping while hiking, but crowds die down in late November.
9. Garner State Park, Texas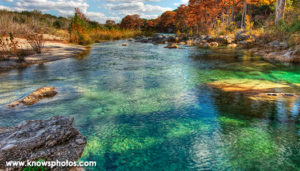 A much underestimated park, those who know it come back year after year to enjoy several seasons. The biggest draw here is the 2.9-mile Frio River that winds through 1,774 acres of hill country. Boating, fishing, hiking and bike riding are among the most popular activities. There are no words for the incredible foliage displayed here in autumn when the trees are a fiery orange against the green Rio River.
10. Big Bear Lake, California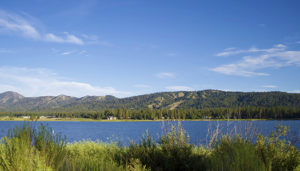 Who said there's no breathtaking fall foliage in California? In fact, Big Bear is only a short drive from Los Angeles. Here you can find trees full of golden and amber leaves dramatically contrasting alongside the evergreens. The Woodland Trail is a family favorite 1.5-mile hike where you can see the most amazing fall colors. The U.S. Forest Service operates Big Bear campgrounds, so there's plenty of RV camping in the valley.
RV Insurance
Before you start your autumn adventure, make sure your RV Insurance covers you in all the RV destinations you venture to. You don't want to be saddled with any expensive mishaps along the way. To get a free quote and to find out what coverage is right for you, call (866) 501-7335 to speak with an RV Insurance Specialist today.
---
The information in this article is obtained from various sources. This content is offered for educational purposes only. The definitions, terms and coverage in a given policy may be different than those suggested here. No warranty or appropriateness for a specific purpose is expressed or implied.