Decorating Tips: 3 Ways to Bring Your RV's Interior to Life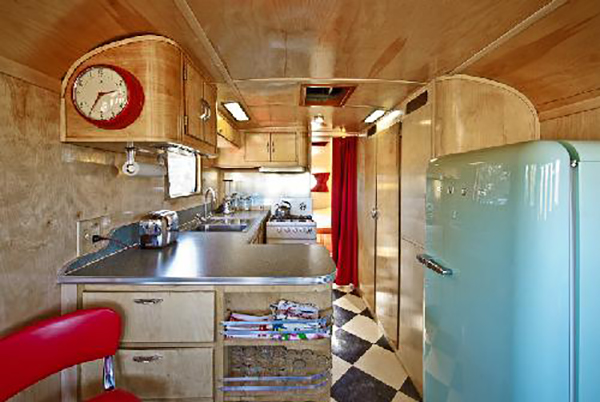 RV decorating can be challenging but fun and rewarding. While some folks live in an RV full time, most of us RVers don't use our vehicles year round. Therefore, when it comes time to travel again, we need to do some adjusting. Not only is the space in an RV usually much smaller than what we're used to most of the year, we aren't giving as much attention to details that make a home feel homey. And why not?
The following are some easy and easily missed decorating ideas to make your RV feel just as cozy as home.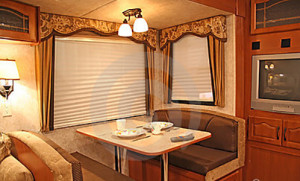 Lighting
Don't underestimate the importance of good lighting. Bad lighting can totally ruin your mood for an entire trip without you even knowing why your optimism went down the drain as soon as you started the ride to your destination.
Yes, your RV is small but you can have different lighting in different areas. The good news is that you can get just the right color and amount of light by choosing the right LEDs. Certainly, you'll want a warm glow above the dining table, whereas the kitchen, where you really need to see what you're doing, should be brighter. You'll also want to invest in some reading lights above your bed.
Another way to make your living area or dining area feel cozier is to use candles. There are also flameless LED candles which are much safer than real ones.
Whatever brightness or tint you use, make sure to set a homey tone with just the right lighting in each area of your RV.
Bright Colors
Even if you get the perfect lighting set up in your RV, you'll want to buy throw pillows and bedding in bright colors, which makes smaller spaces feel less cramped. Avoid dark colors whenever you can. If you really aren't into fuchsia and orange, at least buy a bright white, which won't be easy to clean but will create a sense of space.
Some appliances even come in fun and vivid colors, especially vintage ones. Why not get a teal or red fridge or toaster to make your kitchen come alive?
Choose a color to paint the walls that will really open your eyes. You can even hang art in your RV just as you would in your home. Anywhere that you can add a little pop of color helps to create a sense of home.
Adding flowers and plants around the RV helps too. Green window sills are always more beautiful than bare ones, and real sunflowers can really perk things up in the dining area. Even though real flowers and plants are always nicer, if you don't have a green thumb, there are some amazing faux arrangements that will also give you a nice effect.
Don't forget to get creatively colorful with your curtains too. And of course, there's always the outside of the RV, where you can set up some beautiful awnings, rugs and seating.
Bring Home into Your RV
Use real wine glasses instead of those plastic red cups. In fact, bring good dishes. As long as you pack everything properly and use silicone to create non-slip grips on the bottom of dishes (or anything you wanted to bring but were afraid to), they will nestle together quite nicely without rattling.
To prevent your valuable objects from sliding, slipping, falling and breaking, all you have to do is buy a tube of all-purpose silicone sealant to prepare most of your mugs, glasses, dishes and other knick-knacks you plan to travel with to give you a sense of hominess. Make sure the sealant is microwave and dishwasher safe.
Were you thinking of leaving your ceramic toothbrush holder or soap dispenser at home for fear that they'll not stay put? Just add silicone. This little trick will have you bringing even vases and filling them with fresh flowers you gathered during your hiking trips!
For more RV decorating ideas, recipes and fun stuff related to RVing, check out our Pinterest page at https://www.pinterest.com/QRVinsurance/.
The information in this article was obtained from various sources. This content is offered for educational purposes only and does not represent contractual agreements, nor is it intended to replace manuals or instructions provided by the manufacturer or the advice of a qualified professional. The definitions, terms and coverage in a given policy may be different than those suggested here and such policy will be governed by the language contained therein. No warranty or appropriateness for a specific purpose is expressed or implied.