Perfect Getaways: Top 20 RV Campsites for $40 or Less a Night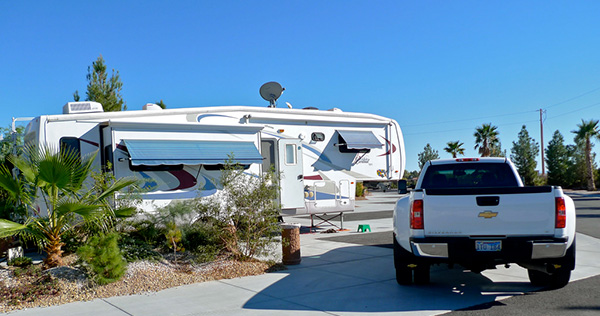 We love RVing because it saves us money and we can drive around in our very own hotel room. But have you started to notice that rates at campsites are rising in stride with the popularity of RVing? Well, we took it upon ourselves to search high and low for only the best campsites with the most reasonable rates. Whether you're mapping out a route to get you across the country with fabulous pit stops along the way or if you've got a few days of unplanned vacation days left, the campsites below promise only the cleanest amenities and the most scenic surroundings for the least amount of money. Really, you can't go wrong with a camping trip that only costs $40 a night! See what each of these campsites has to offer and begin planning your next perfect getaway adventure now.
Aurora, Colorado
Phone: (303) 690-1166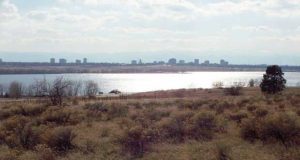 If you like horseback riding, hiking, biking or boating, you will love this park, which is a favorite of bird watchers all over the country. At Cherry Creek, you'll find a family shooting range and lots of opportunities to hunt. In winter, activities like snowshoeing, skiing and snowmobiling are popular. Dogs are welcome here and there's a dog park where Fido can run loose. The sprawling land here is an 880-acre nature reserve with rolling hills sprinkled with picnic areas. The basic sites are only $18 a night during summer, but to camp with full hookups it'll cost you $20 (October through April, it only costs $18 or $28).
White Springs, Florida
Phone: (386) 397-4331
The legendary Suwannee River exists and it's here in Stephen Foster Folk Culture Center State Park. With a name that big, you know there will be plenty of activities awaiting you here. Throughout the year, there are events featuring local art and antiques in the park. You can also spend the day touring the museum, which features its landmark river or visit the Craft Square to watch demonstrations of quilting, blacksmithing and stained-glass making. If you prefer to be more physically active, the usual highlights are here too: biking, hiking, canoeing and just walking along the river are perfect ways to decompress. Rates here are $20 a night, including electric and water hookups. Resident seniors get a 50% discount.
Athol, Idaho
Phone: (208) 683-2425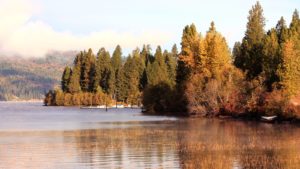 A sprawling 4,000-acre park, Farragut State Park is a camper's dream. This former naval training base was very active during World War II and held a station here that was positioned to protect the coast from being invaded. Today, the park houses a free museum and offers lots of fun outdoor activities, like biking, hiking, boating, water sports and fishing. With full hookups, look to spend about $31 a night plus a one-time $5 admission fee. You just found yourself the perfect vacation spot if you're a history buff.
Litchfield, Illinois
Phone: (217) 324-4747
Even though Kamper Kompanion is right off the I-55, you'll be surprised by how quiet this 10-acre no-frills park is. With full hookups, you're looking at a rate of $40 a night. This is the perfect rest stop if you're making a long trek or if you're visiting Springfield, Illinois (only 40 minutes away) or St. Louis, Missouri (an hour away). This park is not open in winter.
Cicero, Indiana
Phone: (317) 770-4430
If you want a river view without paying much, White River Campground may be a great place to unwind. Here, you can enjoy boating and fishing in a campground that has full bath and shower facilities. This campsite has great facilities for large groups so it's perfect for family reunions or a get-together with old friends. Rates run about $30 a night.
Davenport, Iowa
Phone: (563) 328-3281
If you want to swim in lakes, go fishing and boating and then lay out on the beach, West Lake Park may be the perfect place with its four shimmering lakes. During camping season, the camp offers fun classes on a range of topics that include archery and painting. Rates are only about $23 a night, a fee that includes full hookups.
Cave City, Kentucky
Phone: (270) 773-4678
If you're visiting Mammoth Cave National Park, you may consider staying at this pristinely maintained campsite. And luckily, this campsite prides itself in being "big-rig friendly." If your land yacht has been turned away before, you have nothing to worry about here. And if you're at all interested in caving, this is the world's largest cave system! Other fun activities you can do here include canoeing, horseback riding or antiquing, which are very popular in the area. Full hookups are about $40 a night and 50-amp sites are $2 extra.
Shreveport, Louisiana
Phone: (318) 687-1010
If you want to set up base on the banks of the Red River with your friends and family, this is where you want to be. If you have dogs, there are two off-leash dog parks here, one for big dogs and one for small dogs. There's also a playground and swimming pool. For a pull-through site with full hookups, you'll pay about $40 a night at the Shreveport/Bossier City KOA.
Maryland
Phone: (410) 287-5333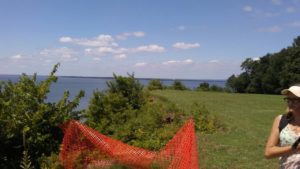 Relax on a peninsula situation between Chesapeake Bay and the Elk River. Take in the lush landscapes full of forests, cliffs, beaches and marshland. You'll have a range of activities to choose from here, including boating, hunting, swimming and hiking along 12 scenic miles of trails. The best part is that even with 50 amps, it's less than $30 a night. Who said campsites can't be super fun and super affordable at the same time?
Prior Lake, Minnesota
Phone: (952) 445-8800
At Dakotah Meadows RV Park, you can choose from 122 pull-through and back-in campsites with full hookups. The park is perfect for barbecues and picnics. There's even a DIY RV wash and fuel station here. If you're in the mood to gamble, a free shuttle takes you to the nearby Mystic Lake Casino Hotel. For $34 a night, it's not a bad way to get away from it all.
Grenada Lake, Mississippi
Phone: (662) 226-5911
This is a great place to take a boat and go fishing in Grenada Lake. Afterwards, you can check out all the Civil War sites nearby. This RV park has a great reputation for clean and spacious facilities and campsites. The campsites at North Abutment Campground also have concrete pads and graveled areas with a table and fire pits. With electric hookups, the rate is only $20 a night.
Papillion, Nebraska
Phone: (402) 679-9889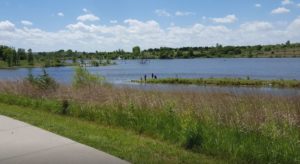 This 450-acre park includes a 105-acre reservoir. Unfortunately, there's no trash service so you have to clean up after yourself, but at $16 a night with electrical hookups, you won't complain. There's also plenty to do at this well-maintained park, including fishing, boating, hiking, biking and horseback riding. There's also a leash-free dog park for Fido. This is a great destination for a family on a budget.
Pahrump, Nevada
Phone: (800) 429-6685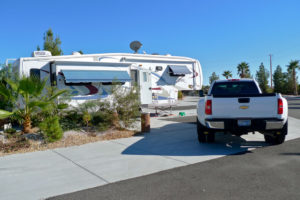 Each lot at this resort ranges from 1200 to 4000 square feet. Here, you'll find stainless steel BBQs, ornate picnic benches and gazebos. Each individual site also gets a patio area and garden. The clubhouse features a bowling alley, a putting green, a gym, bar and restaurant. There are two bi-level swimming pools to choose from at the Nevada Treasure RV Resort so make sure to pack your swimsuit. This place is definitely worth the $40 daily rate, which includes Wi-Fi and full hookups.
Ashland, New Hampshire
Phone: (603) 968-7998
Situated in the White Mountains of New Hampshire, this park is only open during the warmer camping season. The soothing brook that runs along the site is just divine and so are the spacious lots. For $39 a night, you get complimentary Wi-Fi, a swimming pool and playground and free hot showers! Water and electricity are included in the rate as well. Pets are welcome, as long as you keep them leashed. There are also fun activities like Pot Luck Cookouts.
Riverdale, North Dakota
Phone: (701) 654-7440
This large campground is situated along the Missouri River and below Lake Sakakawea. There are four loops here with newly paved roads and renovated camping pads. There are 101 campsites with electric hookups, well-maintained BBQ grills and scenic hiking trails. For fishing aficionados: 6 state records fish have been caught here! For $20 a night, you can't beat this deal. Call ahead because some spaces are by reservation only.
Grand Lake Towne, Oklahoma
Phone: (918) 782-1444
If you call ahead of time and reserve an RV side with a private deck overlooking the lake, you'll definitely get your money's worth. In fact, for only $40 a night, you can have one of the most scenic camping trips of your life. You can even rent a boat and go fishing on the lake. This campsite is big-rig friendly, too, and offers full hookups including electric at the nightly rate. You'll find plenty of grills and picnic tables here. And you can even do your laundry!
Eugene, Oregon
Phone: (541) 682-2000
This beautiful campsite is both a public park and an RV campground. Located on the banks of the McKenzie River, just north of Eugene, it is frequented by locals and travelers alike. Here, you'll find a nature trail and off-leash dog park, volleyball, horseshoe pit, boat ramp, picnic areas and lots of smiles. For $30 a night, you get full hookups, cable and Wi-Fi. Remember to reserve your campsite three days or more in advance.
Woodford, Vermont
Phone: (802) 442-2547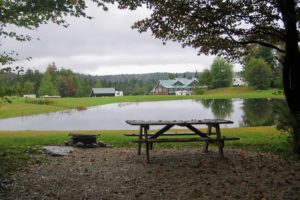 Well-spaced, mostly wooded campsites here are located just adjacent to the Green Mountain National Forest. You can spend hours taking the most amazing hikes on this 120-acre property. You also have the option of swimming, fishing, boating, canoeing or playing sports like volleyball or basketball. The modern amenities at Greenwood Lodge & Campsites are clean and free (yes, hot showers!). And don't forget the many fire pits, picnic tables and BBQs in the park. We're not joking: the rate really is $37 including hot water and electric hookup.
Shenandoah National Park, Virginia
Phone: (540) 999-3500 ext. 3231
Located in the hills of Shenandoah National Park, the Big Meadows Campground is the perfect destination for outdoor adventure seekers. This park is just as beautiful in fall as it is in spring and summer. There are more than 500 miles of trails and some even lead to one of three magnificent waterfalls. If you're a bird lover, there are countless varieties here. There are also deer, black bears and other wildlife that you might happen to spot. You're offered modern amenities in all 200 campsites for a ridiculously low rate of $37, which includes water and electric hookup.
Trout Lake, Washington
Phone: (877) 395-2400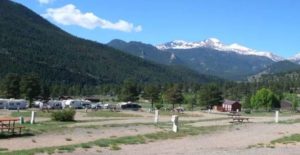 Welcome to Washington's Southern Cascades surrounded by pines and firs and located at the bottom of Mt. Adams. Here, you can go hiking, biking, horseback riding, whitewater rafting, windsurfing, kayaking, fishing, hunting, golfing, bird watching, and even spelunking. If you prefer to just relax, there are several recreation and picnic areas. All of this will cost you only $30 a night, a rate that includes water and electric only; $38 for full hookups in an upgraded site. Seniors are eligible for discounted rates.
RV Insurance
Whether you're camping close to home or driving to another state in your RV, you want to make sure you're covered with the proper RV Insurance in the case of an accident. Even though you may drive your motorhome or trailer less often than you do a regular vehicle, chances are that repairs on it will cost more than they would on your car. It's always best to be in trustworthy hands. RV Insurance Specialists are here to match you up with the best insurance companies at rates you can afford. Get multiple quotes in one quick phone by calling or visiting here.
---
The information in this article was obtained from various sources. This content is offered for educational purposes only and does not represent contractual agreements, nor is it intended to replace manuals or instructions provided by the manufacturer or the advice of a qualified professional. The definitions, terms, and coverage in a given policy may be different than those suggested here and such policy will be governed by the language contained therein. No warranty or appropriateness for a specific purpose is expressed or implied.