How to Save Money on RV Insurance When Your RV is in Storage
Many recreational vehicle owners understand the need to carry RV Insurance when they live life on the road. It makes sense to have since it has the potential to protect you and your RV from mishaps while vacationing. But unless you're an RVer who uses their rig year-round, you need to store your RV during the offseason. Does that mean you should cancel your RV policy when it's in storage? Instead of canceling your RV policy, we recommend adjusting it to help you save money while also providing you with the right amount of protection when it's not in use.
How to Save With Seasonal RV Insurance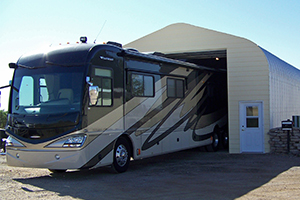 The good news is you don't have to pay for coverages you don't need during the months your RV is in storage. A specialty RV Insurance policy is made to be fluid enough to change with your needs. So, when it's time to put your rig away, adjust your specialty RV policy to a storage-only option and remove the coverages you don't need. By suspending coverages like liability, collision, medical, and roadside assistance, you could end up saving a few hundred dollars.
Converting your RV policy to a storage option will still include comprehensive coverage. That way, your rig may be covered for things like fire, theft, vandalism, and damage caused by weather or animals. Keep in mind that the option to have storage coverage depends on your insurance carrier. Ask your RV Insurance company about their guidelines on either suspending certain coverages, putting them on hold, or how your coverage works if you plan on storing your recreational vehicle for a lengthy period.
Where to Store Your RV
It's critical to find a safe place to store your rig until it's time to go adventuring again. Here are a few options on where to store your RV.
1. At Home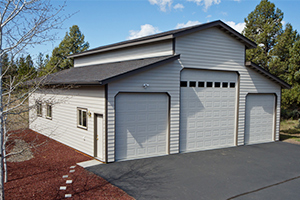 Parking your RV at home is the most cost-efficient option if you have the space on your property. Many recreational vehicle owners even opt to build a carport or canopy to cover their rig so that it will be in top shape until it's time to go camping again. Be sure to check with your homeowner's association and city for any restrictions on what types of vehicles can be parked on your property.
2. Storage Facilities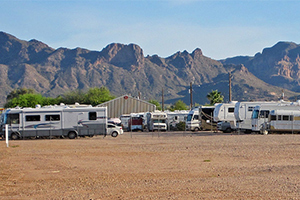 RV storage facilities are a great choice if you don't have the space on your property or if your homeowner's association prohibits it. The average cost to rent an outdoor storage facility is about $130 a month according to Sparefoot. Generally, RV storage facilities located in the city center are much more expensive due to the limited space and convenience of having your home on wheels nearby. To save on storage costs, try to find storage facilities away from urban areas where there is less local competition.
RV Insurance Offers Total Loss Replacement Coverage
If your recreational vehicle is damaged or stolen within the first five years of your ownership, you may have the option for full replacement coverage or Total Loss Replacement coverage. Carrying this coverage means, your insurer will replace your RV with the current model year or a comparable RV, adhering to your policy limits. Usually, this coverage is available for newly purchased RVs that have not been previously owned. Auto policies do not offer Total Loss Replacement coverage, but rather pay your RV's actual cash value if you have physical damage coverage. Take a moment to look at your RV policy and see if you qualify for this coverage. Should you not qualify for Total Loss Replacement coverage, check out these different types of replacement coverage for your RV.
Don't Forget to Get Critter Coverage!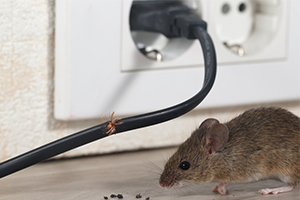 Critter coverage is something people often forget about when purchasing specialty RV Insurance. When your motorhome is stored or even parked, it may become a target for mice, squirrels, cats, and other animals. These critters often build nests and take refuge in your home on wheels, especially when temperatures drop. Luckily, many RV insurance companies offer this coverage because animals can do serious damage to your rig. Damage may include chewing on wires, building nests, and leaving animal droppings behind. A standard auto policy does not offer this unique type of coverage, which is why a specialty RV policy is in your best interest.
Get Covered Even When Your RV is in Storage
Your RV may be the largest vehicle purchase you may ever make. We understand that it took a lot of time, money, and effort to maintain your home on wheels. Speak with an RV Insurance Specialist by calling (866) 501-7335 to ensure you have the right coverage for your lifestyle. Having specialty RV Insurance is the wisest, most cost-effective way to protect your investment during and offseason.
---
The information in this article is obtained from various sources and is offered for educational purposes. It should not replace manuals or instructions provided by the manufacturer or the advice of a qualified professional. No warranty or appropriateness for a specific purpose is expressed or implied.