7 Things to Consider When Buying a Snowmobile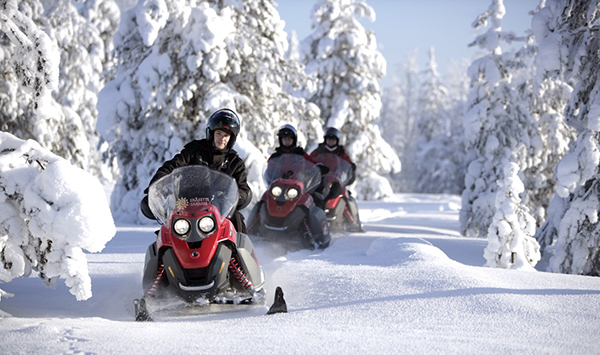 In North America alone, there are 225,000 miles of snowmobile trails and God only knows how many miles of completely ungroomed terrain. Of course you need your very own snowmobile to enjoy it all! The question is, which one is right for you? Buying a snowmobile can be confusing!
There are so many different makes, models and sizes, not to mention snowmobile crossovers, that it can be downright overwhelming when selecting the best one for you. We've created a list of important things to consider before buying a snowmobile to make shopping for one a little easier. You'll still have tens of different models to choose from after reading this article, but hopefully these tips will help narrow down your search.
Consider the following: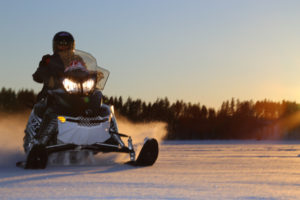 Assess Your Riding Skills. Do this honestly without creating an imaginary idea of where you think you'll be if you keep riding. Where are you now? If you are completely new to snowmobiling, that's okay, but just be sure to be careful. It's easy to overwhelm your abilities with a snowmobile, which is incredibly fast!
What Kind of Terrain Will You Mainly Ride On? Do you like groomed or ungroomed trails? Do you like going out where no one has ridden before or do you like to play it safe? Do you expect to hit many bumps during your excursions? Believe it or not, this makes a difference when choosing a vehicle.
Make Friends with the Dealer. Most dealers go through technical training to learn how to help customers, so expect them to know these machines inside and out. Don't be stubborn and go it alone, especially if you're a newbie. Your dealer may also know about demo rides, which are very helpful in making the right purchasing decisions.

Make sure to get insured, especially if you have younger passengers.
2-Stroke Engine or 4? Generally speaking, the 2-stroke engine is more powerful than a 4-stroke engine, which is more expensive, heavier but also lasts longer. Both types have evolved over time and are powerful while meeting Environmental Protection Agency (EPA) requirements on emissions. It's always best to talk with an experienced rider or with a dealer about the pros and cons for your usage. Educate yourself on the differences under the hood before choosing the snowmobile that's right for you.
Track Length. There are many different track lengths to choose from in snowmobiles, especially when you include crossovers. Figure out how long and deep you want your track to be. Again, much of your preference should be based on whether or not you will use your vehicle on- or off-trail. In general, longer tracks usually end up giving you a smoother ride, better flotation and superior traction when you're riding in deeper snow.
How Much Are You Willing to Pay? New sleds are expensive, but there are plenty of payment-plan options to help you finance a machine that fits your budget. After you're clear on how and what you want your snowmobile to handle (do you want it to handle well off trail or do you want it to have lots out of power?) then narrow down your search to what you can afford.
Get Insured. Lots of time and money will go into buying the right snowmobile, so why would you think to take it out before insuring it? For just a little bit each month, you can have just the right coverage in case something goes wrong. Your auto or motorcycle insurance will not cut it when it comes to covering snowmobile accidents. Make sure you're protected from property damage and are not left vulnerable to out-of-pocket medical expenses. If you know you'll often be riding with a guest passenger, you can protect that person too. Speak with an insurance specialist about the different types of coverage there are for snowmobile lovers by calling (866) 501-7335 or just click here.
---
The information in this article was obtained from various sources. This content is offered for educational purposes only and does not represent contractual agreements, nor is it intended to replace manuals or instructions provided by the manufacturer or the advice of a qualified professional. The definitions, terms and coverage in a given policy may be different than those suggested here and such policy will be governed by the language contained therein. No warranty or appropriateness for a specific purpose is expressed or implied.