7 Best Campsites For Stargazing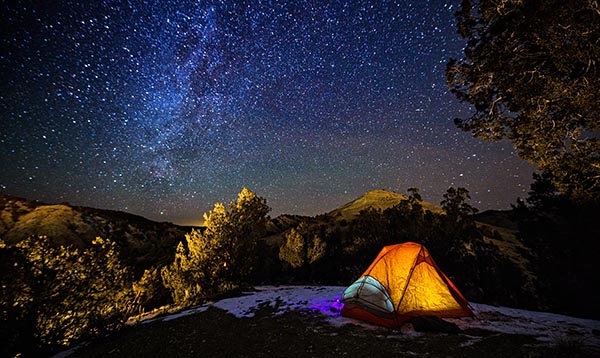 There is nothing more mesmerizing than the endless night sky filled with twinkling stars. However, in populated areas, lights and pollution block almost all the stars and beauty of the sky. Luckily, there are still campsites across the country that display the brilliance of the stars to reveal the true glory of the night sky. We have compiled a list of the best stargazing destinations in the United States for you to add to your bucket list.
1. Big Bend National Park – Texas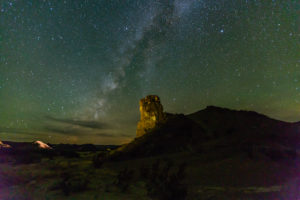 One of the most captivating places to stargaze is Big Bend National Park in southwest Texas. Its vast size and expansiveness reveal 2,000 visible stars! How is this possible? The park is one of the top four least-polluted skies in the United States, meaning the stars aren't clouded over. The park was also awarded the gold-tier certification from the International Dark Sky Association (IDA), which only 12 other places have been awarded in the world. Big Bend National Park is also just as amazing during the day with over 1,200 types of flora and 450 species of birds. There are plenty of camping spots to park your RV, each with an amazing view of the stars above.
2. Capitol Reef National Park – Utah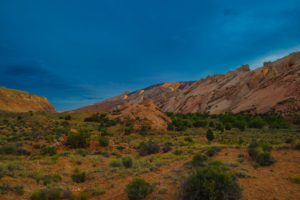 In 2015, Capitol Reef National Park was recognized as gold-tier by the IDA. The park is known for displaying the spectacular Milky Way during both the summer and winter months. If you visit during the fall or spring, you can see the zodiacal light brighten up the night sky. Capitol Reef National Park expands over 242,000 acres, offering many campsites and public land. This makes it a perfect place to park your RV. Some popular places to camp at are Cathedral Valley, Panorama Point and Slickrock Divide.
3. Grand Canyon National Park – Arizona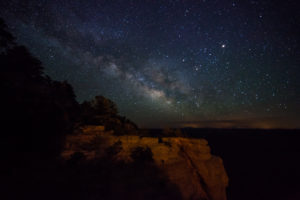 The Grand Canyon is not just an enormous abyss with ancient rock formations. It has recently been recognized as an International Dark Sky Park by the IDA. The Grand Canyon Conservancy group retrofitted the lights in the park to reduce excess light and make the sky that much more glorious to behold. Of course, this makes Grand Canyon National Park one of the best places to go to stargaze, so be sure to visit at night, not just during the day. There are also many places to pitch a tent or park your RV to view the amazing night sky.
4. Cherry Springs State Park – Pennsylvania
This stargazing campsite is one of the top Dark Sky destinations in the world. Cherry Springs State Park was awarded gold-tier by the IDA, making it a must-see for any avid stargazer. The best time to visit is during either of the two annual Star Parties, which are held in June and September. Hundreds of astronomers flock to the park with state-of-the-art telescopes available for public use to view stars and constellations. Just make sure to reserve your spot at a Star Party early because sites fill up fast.
5. Craters of The Moon – Idaho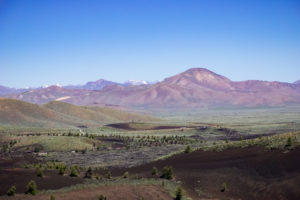 Craters of the Moon has an exceptional quantity of starry nights. It is protected land for both science education and public enjoyment. The park is known for the incredible view of the Milky Way that stretches across the night sky. The park has changed out its lights to ensure that the view of the sky is as visible to observers as possible. There is a 51-site campground when you enter, but it does fill up quickly during busy seasons so reserve your site in advance.
6. Cosmic Campground – New Mexico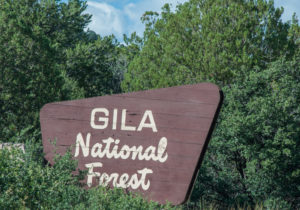 Cosmic Campground is one of the first certified International Dark Sky Sanctuaries. After all, it's in the name! The campground is located in Gila National Forest and offers a 360-degree unobstructed view of the sky. In fact, the nearest source of artificial light is 40 miles away! You can imagine just how visible the stars must be. Cosmic Campground also hosts stargazing parties throughout the year with a partner group called Friends of the Cosmic Campground. Camping is on a first-come, first-serve basis with no fee to get in and it's open year-round.
7. Death Valley National Park – California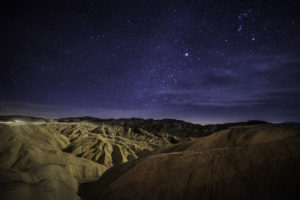 Death Valley National Park is also a gold-tier Dark Sky National Park. It's 300 miles away from Los Angeles and provides a stunning, unobstructed view of the night sky. However, make sure to visit during a new moon to get the best visibility of the stars. A full moon is bright, so it will outshine some of the stars and make them harder to see. Some of the best sites to park are Harmony Borax Works, Mesquite Flat Sand Dunes and Badwater Basin. Every location provides you with breathtaking views of the sky above you and the stunning scenery around you.
Many campers and RVers enjoy stargazing year-round. However, there are few things you should do in order to be polite and respectful toward your fellow stargazers.
Do not use white lights.
Always turn off your headlights.
Do not bring pets.
Keep cell phones turned off.
Enjoy the view!
Don't Forget About RV Insurance
What destination do you plan to stargaze at next? Wherever you choose to take your RV, make sure you have Specialty RV Insurance first. Get a free RV Insurance quote when you call (866) 601-7335 and speak with an RV Insurance Specialist. They can help you find low rates from reputable carriers in minutes.
---
The information in this article is obtained from various sources. This content is offered for educational purposes only and does not represent contractual agreements. The definitions, terms and coverage in a given policy may be different than those suggested here. Such policy will be governed by the language contained therein.