2021 Upcoming RV Shows (March – June)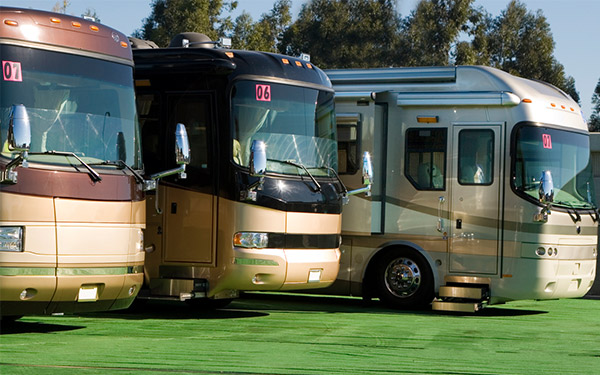 Are you in the market to purchase an RV, upgrade or downgrade your rig this year? Attending an RV show is the ideal place to discover the latest models and explore various RV classes. And believe us when we say new and varying types of RVs. Ever since an industry boom due to the pandemic, RV manufacturers have been ramping up production and releasing innovative RVs and features to meet the growing demand of first-time RVers. Also, RV shows are the hub to check out all the newest RV accessories, camping gear, backyard furniture, new resorts, and so much more.
Whether you're a pro RVer or just barely dipping your toes into the lifestyle, RV shows are filled with seminars from leading experts to teach you a thing or two. So, check your travel itinerary and head on over to one of these RV shows!
Our List of Shows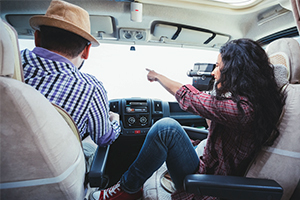 We rounded up a list of some of the best RV shows to attend this year. Most of these events are standalone RV shows, but some include boat shows, camping shows, and/or sports shows. Note that the shows are organized by dates. To quickly find an RV show near you, use the find function on your browser to search for a city or state. Before attending an RV show, be sure to check with the organizer's website to confirm the dates shown below are still correct. Due to COVID-19, some shows may have been canceled, postponed, or turned into a virtual event. It's also best to check for special CDC guidelines before attending.
Upcoming RV Shows (March – June)
March 4–7
Annual Red River Valley Sportsmen's Show
Fargodome – Fargo, North Dakota
March 4–7
Ocala RV Show
Florida Horse Park – Ocala, Florida
March 5–7
Erie Sports & RV Expo
Erie, Pennsylvania
March 5–7
Fredericksburg RV Show
Fredericksburg Expo Center – Fredericksburg, Virginia
March 5–7
Nebraska Boat, Sport, & Travel Show
Lancaster Event Center – Lincoln, Nebraska
March 11–14
Sioux Empire Sportsmen's Boat, Camping & Vacation Show
SF Arena & Convention Center – Sioux Falls, South Dakota
March 11–14
The Real RV Show
Cal-Expo – Sacramento, California
March 12–14
Annual Rockford RV, Camping & Travel Show
Indoor Sports Center – Loves Park, Illinois
March 12–14
Central Wisconsin RV & Camping Show
The Patriot Center – Wausau, Wisconsin
March 12–14
Eastern Iowa Sport Show
University of Northern Iowa, UNI-Dome – Cedar Falls, Iowa
March 12–14
KX Sport Show
North Dakota State Fair Center – Minot, North Dakota
March 12–14
Springfield RV Mega Show
Ozark Empire Fairgrounds – Springfield, Missouri
March 12–14
York Campers World RV Show
York Expo Center – York, Pennsylvania
March 25–28
Cajun Trailer Fest Rally
Bonelli Bluffs – San Dimas, California
April 29 – May 9
LA State Fair Boat Show
The State Fair of Louisiana – Shreveport, Louisiana
April 16–18
Heart of Texas RV Show
Bell County Expo Center – Belton, Texas
April 27–28
2021 TACO Spring Meeting & Trade Show
Lone Star Convention & Expo Center – Conroe, Texas
April 29 – May 2
Puyallup Home & RV Show
Puyallup Fairgrounds – Puyallup, Washington
April 29 – May 2
Indiana RV Show
RV/MH Hall of Fame – Elkhart, Indiana
April 30 – May 2
Eugene Spring RV Show
Lane County Fairgrounds – Eugene, Oregon
May 21–22
Wyoming Outdoor Weekend & Expo
Lander Community Center – Lander, Wyoming
*Postponed to May/June
Central Valley Sportsmen's Boat, RV Show & Outdoor Living Show
Bakersfield Fairgrounds – Bakersfield, California
June 10–13
Tampa Bay Summer RV Show
Florida State Fairgrounds – Tampa, Florida
Which RV Shows Are You Going To?
If you're heading out to one of these RV Shows, let us know by tagging us on social media! We'd love to see your travels and adventures. Follow us on Facebook or head over to Instagram. Happy travels!
---
The information in this article is obtained from various sources and is offered for educational purposes. It should not replace manuals or instructions provided by the manufacturer or the advice of a qualified professional. No warranty or appropriateness for a specific purpose is expressed or implied.