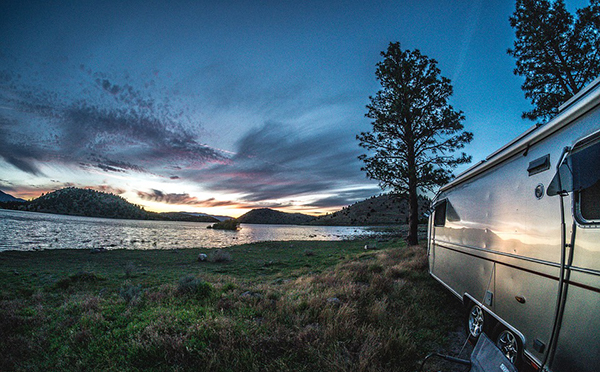 So, you're already settled on where you want to go exploring with your friends and family. The only problem is that you're on a budget and you don't want to spend your vacation money staying at a campsite or a resort. What to do? Many new RVers don't know about all the options out there that help save on parking. Not only are there several establishment all across the country that offer free parking, there are ways of linking up with other RVers who allow other travelers to park on their private property.
The following are ways you can save on your next big adventure with free parking:
Walmart
While this may not be the safest option, depending on where you are, these mega-store offers free overnight parking. Keep in mind that you won't have any of the amenities of a campsite (dumping stations, electrical hookups, water).
Kmart
Following the lead of its competitors, Kmart has begun allowing RVs to park overnight too. Again, be careful with these store parking lots, where there is no security to guard you and your loved ones while you sleep. Again, no water, electrical hookups or dumping stations here, so you'll have to pay to get all that elsewhere.
Cabela's
This is a favorite choice among RVers looking for a free place to park. Unlike Walmart and Kmart, there is a fresh water station here and a dump station – free of charge! Some locations even have a dog run. How great is that?
Camping World
For 50 years this chain has catered to RVers and their beloved rigs. They also provide free parking and have free dumping stations.
Casinos
Many people aren't aware but many casinos offer free parking and some of them even having free dumping and water refill stations.
Local County or City Parks
Wherever it is you plan to go, it's worth a shot to call the park ahead of time. In trying to promote tourism many local county and city parks offer free camping with free hook ups for a night!
The Bureau of Land Management (BLM)
Even though most of the land that belongs to the BLM is located in the Southwest, they do have stretches of land all across the country. RVers can stay for two full weeks before having to move along 25 miles to another stop. Many people just go from one area to another and camp for free the entire time!
Boon Dockers Welcome
This option of free parking is probably the most genius of all. Boon Dockers Welcome is a website created for RVers who want to connect with other travelers. The purpose of the connection is to allow RVers to park for free on each other's private property while in the midst of traveling. What's great is that RVers are wholly self-sufficient so it's not much of a commitment to anyone! The site also explains how big an RV the property can handle, how long you can stay. Some offer free water, electricity and wifi.
Truck Stops
While this is not the most serene option, what with all the noise of trucks coming and leaving, some stops have separate parking areas for RVs. These are usually far away from the big rigs.
Supermarkets
You should always stop in or call the manager before doing this, but many supermarkets offer well-lit parking to RVers without giving anyone a hard time. Make sure to get permission first because there's nothing worse than having a visit from the cops while you're trying to catch up on some z's.
The information in this article was obtained from various sources. This content is offered for educational purposes only and does not represent contractual agreements, nor is it intended to replace manuals or instructions provided by the manufacturer or the advice of a qualified professional. The definitions, terms and coverage in a given policy may be different than those suggested here and such policy will be governed by the language contained therein. No warranty or appropriateness for a specific purpose is expressed or implied.