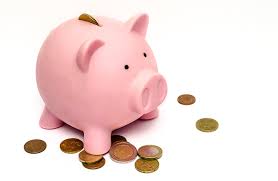 Many people are concerned that RV insurance costs will weigh them down when added on top of RV payments, fuel costs, and cost of life on the road. Are you looking for a way to decrease costs, not increase them? Purchasing insurance for your recreational vehicle is a wise decision. Quick RV Insurance Quotes can help you find an RV insurance policy online that can provide full coverage for your motorhome, whether a towable or a diesel pusher. You will find reasonable RV insurance cost for both new and used RVs. The long term peace of mind and protection provided by a low RV insurance cost is worth it.
The Easiest Way for Find RV Insurance Cost is to Apply Online
When looking at insurance for your RV, take the time to cost compare extended warranty offers, as well. Adding both the extended warranty costs and the recreational vehicle insurance costs into your budget prior to purchasing will also guide you toward making the smartest, most cost effective decision.
RV insurance is worth every cent you spend on it. The initial investment in the purchase of an RV is a large one, both on your lifestyle and your pocketbook. Thus, purchasing extra coverage to protect you while on the road and while people are traveling with you is a smart choice. It is important for you to know when researching insurance types that auto coverage is not the exact same as RV coverage. RVs need a unique, more comprehensive coverage plan.
Choosing your RV Insurance Coverage
Many RV owners choose full coverage over liability insurance. Having full coverage on your RV will include replacing your new (sometimes your used) motorhome. Limitations may apply. RV insurance will often cover amenities, such as slideouts, awnings, and ladders.
Buying RV insurance and assessing its extra costs is never fun. Take time researching your options online or with RV dealers' specific recommendations and you may find that there is an ideal policy to fit your budget and RVing lifestyle. Get protected; it is worth it.
The information in this article was obtained from various sources. This content is offered for educational purposes only and does not represent contractual agreements, nor is it intended to replace manuals or instructions provided by the manufacturer or the advice of a qualified professional. The definitions, terms and coverage in a given policy may be different than those suggested here and such policy will be governed by the language contained therein. No warranty or appropriateness for a specific purpose is expressed or implied.