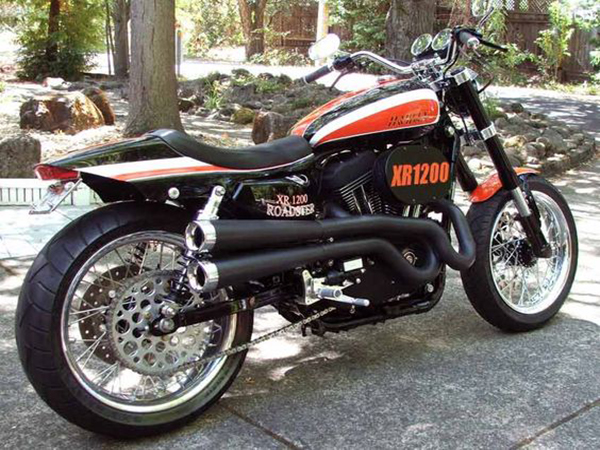 Motorcycles are great for many reasons. Some people love how free they feel riding their bikes on the open road. Others appreciate how much money they save compared with buying and insuring a car. The downside to having a motorcycle, however, is that many sneaky people want to get their hands on it.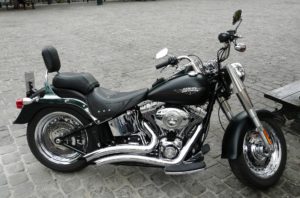 If you have a motorcycle, you're probably well aware of the risk of theft. It's not only true that motorcycles are far more easily stolen than cars, but it's such a problem that remote starting devices were recently banned in California.
In 2015, over 45,500 motorcycles were reported stolen, according to the National Insurance Crime Bureau (NICB). That is a 6% increase from 2014. Most of these thefts occurred in California (7,221 thefts), Florida (4,758) and Texas (3,403).
Don't worry! There are some basic precautions you can take to prevent falling victim to motorcycle theft.
The Most Stolen Motorcycles

Hondas are by far the most stolen motorcycles in the country. In fact, 1 in every 5 bikes stolen is a Honda motorcycle. Yamaha, Suzuki, Kawasaki and Harley-Davidson follow, and in that order. Some motorcycles are stolen and resold for a quick profit while a majority are stripped for parts, which are also valuable.
So why are some motorcycles getting stolen over others? The answer is that most of the stolen bikes didn't have any anti-theft devices and locks.
How to Prevent Motorcycle Theft
If your bike gets stolen, the chances of seeing it again are slim. Only roughly 39 percent of motorcycles are found and recovered. Really, the wisest thing you can do is make sure that no one can take your bike easily.
Here are some smart suggestions on how to park your bike:
Park in a garage when possible.
Park in a busy, well-lit area if you can't park in a covered lot.
Cover your bike if you can't park it in a garage.
Lock the forks and disc brakes.
Use your bike's steering lock.
Use the ignition lock.
Use a motorcycle alarm.
Use asymmetrical motorcycle chains (5/8 inches or greater)
When you lock up your bike, lock it to something heavy and stationary, preferably lifted off the ground so the lock isn't easy to break.
Install a hidden "kill switch."
Remove the main fuse when you park.
File off the key numbers from the locks to make it harder to have a key cut to fit.
Motorcycle Insurance
Every state requires a minimum amount of motorcycle insurance. The most basic insurance will protect others if you are found at fault for causing injury or property damage. But what about your bike? What if your motorcycle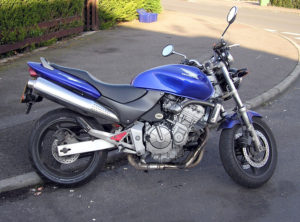 is damaged or stolen? Just as with a car, you'll want to get comprehensive motorcycle insurance coverage if you don't want to be left in a lurch after a mishap occurs.
Total loss coverage is another option for bike owners. This type of coverage allows you to buy a new motorcycle of the current model year if your bike is totaled or stolen. If you have comprehensive insurance without total loss coverage, you will only receive the actual cash value on the bike, which is what the vehicle was worth right before the accident or before it was stolen.
Discounts on Motorcycle Insurance
After you buy your motorcycle, you should begin shopping for alarm systems and anti-theft devices. Be sure to tell your insurance agent about these features because you should receive a discount for taking preventative measures to protect your bike.
If you own any other vehicles you may want to ask an Insurance Specialist if you can bundle them with your motorcycle insurance for savings. To speak directly with an agent who specializes in motorcycle insurance, you can call (866) 501-7335.
---
The information in this article was obtained from various sources. This content is offered for educational purposes only and does not represent contractual agreements, nor is it intended to replace manuals or instructions provided by the manufacturer or the advice of a qualified professional. The definitions, terms, and coverage in a given policy may be different than those suggested here and such policy will be governed by the language contained therein. No warranty or appropriateness for a specific purpose is expressed or implied.