What Kind of Insurance Should I Buy for My Travel Trailer?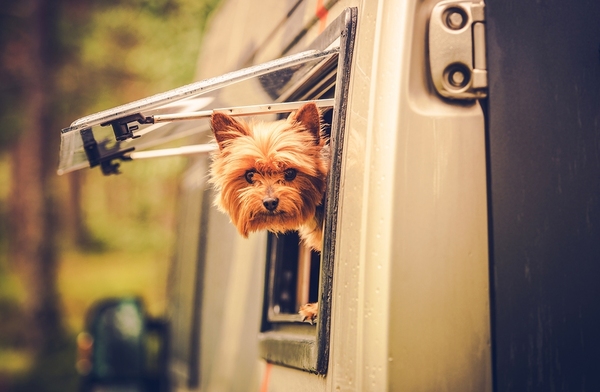 Americans young and old are buying travel trailers at a record pace. These types of RVs are not motorized and are usually towed behind a car or truck. Especially among millennials and Gen Xers, trailers are an affordable way to take a vacation without paying the expensive hotel fare. What's especially great is that pet owners do not have to leave their furry friends behind when they find time to get away. Even though travel trailers are usually more affordable than full RVs, they are still an investment, which needs to be protected, especially with insurance.
All 50 states require that people traveling with trailers are insured. To protect yourself, you will want a combination of liability and property coverage. Your regular auto insurance is not enough. The kinds of misfortunes that happen to RVs are unique: take for instance, a fire caused by an appliance or needing to get a refrigerator repaired.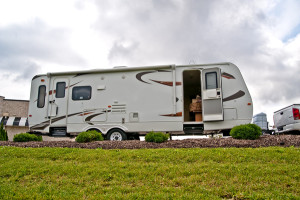 Keep the following tips in mind when you start searching for the best insurance quotes.
Liability
To be in good legal standing, you'll have to buy liability coverage at the very least when you buy travel trailer insurance. If you cause an accident, property damage and/or injury to another person while in the travel trailer, you will be covered. A wise choice would be to buy comprehensive coverage also, to fully cover the cost of any mishaps that may occur while you're on the road.
Total Loss Replacement, Agreed Value Coverage & Other Add-Ons
What if your trailer gets damaged or stolen? Liability alone won't cover the loss and neither will comprehensive coverage in most cases. With total loss replacement coverage, if you total your trailer within the first 5 years of buying it, you'll get a brand new, comparable model. Agreed value coverage will compensate you for the full amount you paid for the trailer.
In addition to these add-ons, you'll want to seriously consider buying emergency lodging assistance in case something happens while you're far from home and can't sleep in your trailer. Campsite/vacation liability protects you while you're parked at camp. Roadside assistance is probably the wisest purchase any RVer can make. You never know when a battery will die or when you'll get a flat tire.
Do be aware that if you're living full-time in a trailer and it is considered your permanent residence, you'll need a specific type of coverage. There are many tiers of travel trailer insurance.
Rates
Just as with car insurance, rates for travel trailer insurance depends on several factors. You'll want to shop around for multiple quotes and try to get as many discounts as you can. A good place to start is with the Insurance Specialists at QuickRVInsuranceQuotes.com by clicking here. Contact us to get started today and we'll make buying the right travel trailer insurance the easiest thing you've ever done.
---
The information in this article was obtained from various sources. This content is offered for educational purposes only and does not represent contractual agreements, nor is it intended to replace manuals or instructions provided by the manufacturer or the advice of a qualified professional. The definitions, terms, and coverage in a given policy may be different than those suggested here and such policy will be governed by the language contained therein. No warranty or appropriateness for a specific purpose is expressed or implied.