How to De-Winterize Your Boat for Spring Fun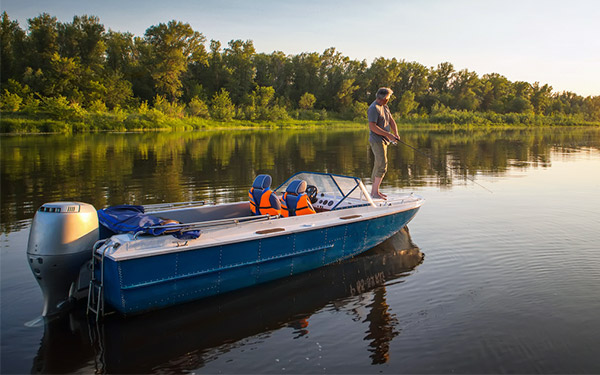 It's that wonderful time of the year where the days are soaking up the sun and sunset cruises are not so far away. You scratched that aching itch of taking your boat out of hibernation and into the water only to find that it's not starting. There's nothing worse than gathering at the lake and your boat is making that "whirr whirr" sound. Most likely, this may happen if you didn't take the time to properly de-winterize your vessel. Here's our five-step process to get your watercraft ready for a stress-free maiden voyage.
Why is De-Winterization Important?
As tempting it is to drop your vessel in the water and put it in drive, there are a few key reasons why you shouldn't skip out on de-winterizing your boat. Failure to properly de-winterize your watercraft can cost you a wad load of time and money. Not to mention, it saves you from being stranded out on the water. Additionally, the life of your vessel depends on regular maintenance, winterization, and de-winterization.
When to De-Winterize Your Boat
The key to knowing when to de-winterize your watercraft is to know when your area will see the last spring freeze. De-winterizing your vessel too early with looming cold spells may risk any remaining water freezing in your boat's engine. Head over to the National Weather Service site to find any forecasted frost or freeze in your area. Be sure to complete the de-winterization process after a cold front has passed.
How To De-Winterize Your Boat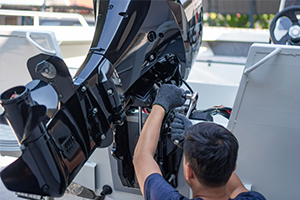 Before getting your boat ready for the Spring season, know that every boat is different, and it is best to check your owner's manual for any specific instructions. The de-winterization steps below largely depend on whether or not you winterize your watercraft at the end of Fall. If you didn't do any winter storage prep, then you'll probably need to do more maintenance and care to your boat than the steps below. If you store your vessel correctly, we'll break down the different areas of how to de-winterize your watercraft.
1. Remove Boat Covering and Inspect for Critters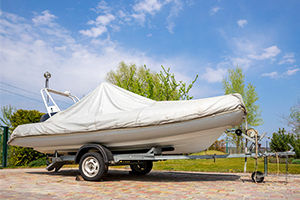 Although you have taken preventative steps to secure your boat during the off-season, once in a while, you may find a few unwanted visitors residing in or on your watercraft. Bugs, rodents, snakes, or birds often take refuge in the tiniest holes of your vessel. Roll your boat covers or tarps back slowly and check for any nests, chew marks, or droppings. During your inspection, do a visual check for any gouges, cracks, and missing or loose rivets. Extensive damages may require a shipwright or boat mechanic's expertise.
2. Boat Engine
De-winterizing your boat shouldn't take much time to complete at all if you properly prepared it before storing it away. Here are ten components to de-winterizing your vessel that you should complete.
Charge your battery and test it with a battery tester to make sure it can still hold a strong charge.
Replace worn belts to prevent slippage, noise, and breakage.
Flush out the cooling system and replace old antifreeze with equal parts of water and coolant. Make sure to check the hoses for any cracks and replace them as needed.
Complete an oil change and replace the oil filter and any other engine fluids.
Install fresh spark plugs and lubricate the engine with the appropriate product.
Carefully inspect the fuel line is free of cracks and confirm it is attached.
Examine your propeller for any damage that can cause unwanted vibrations and exposure to your drive train. Replace the bearings if needed.
Remove and clean your distributor cap.
Check the power steering cables and re-grease if needed.
Do a trial run to check the engine is performing smoothly and the transmission is running even.
3. Electrical Components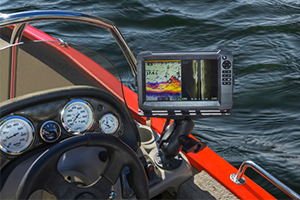 If you disconnected any electronics before winter, reconnect them now and test each one before you launch into the water. Test every switch, knob, button, and meter before you set sail. You certainly don't want to be stuck out in the open water and have something not work! Remember to inspect your fish finder, GPS, bilge pump, VHF radio, and lights as well.
4. Safety Equipment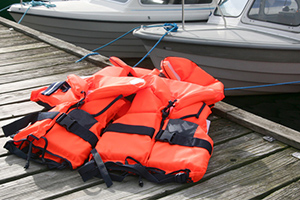 Items removed from winter storage should be placed back in the boat. These items include boat seats, life jackets, throwable flotation devices, first-aid kits, fire extinguishers, ropes, and signaling devices like flares and sound horns. It's also a good idea to inspect all of your safety equipment and replace or repair any if needed. These things can make a difference in saving a life when you're out on the water.
5. Trailer
Don't ruin boating season before it starts by overlooking your boat's trailer. Make sure that your trailer is in working condition to avoid any accidents on the road. Check the frame for any bends or cracked welds. Additionally, inspect your springs and suspensions for any wear and tear or faults. You don't want your boat to go tumbling down the road, so make sure repairs are complete if needed. Here are a few more items to inspect: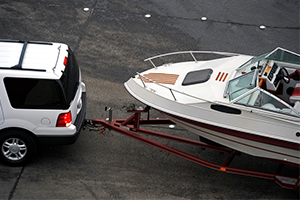 1. Ensure that the rollers and bunks on your trailer are working well.
2. Hook up and test your trailer's turn signals and brake lights.
3. Replace worn-out winch straps and chains.
4. If your winch is stiff, lubricate it.
5. Ensure the latch on your coupler is working.
6. Repack the bearings with grease.
Protect Your Vessel With Boat Insurance
Give yourself enough time to inspect your vessel before hitting the lake to ensure everything is in tip-top shape. Boating accidents happen more often than you think. Sure, boat insurance may cover damages and injuries if you hit another watercraft, person, or dock but that's only with the proper coverage. Speak with an Insurance Specialist today at (866) 501-7335 for more information about coverage options for your boat.
---
The information in this article is obtained from various sources and is offered for educational purposes. It should not replace manuals or instructions provided by the manufacturer or the advice of a qualified professional. No warranty or appropriateness for a specific purpose is expressed or implied.