4 RV Total Loss Settlement Options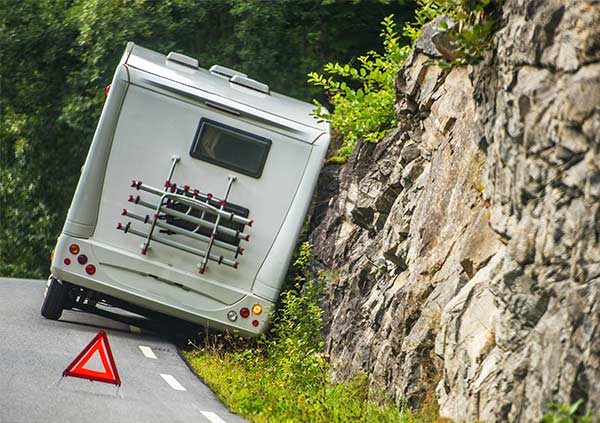 Traveling by RV is becoming one of the safest forms of travel this summer. You get the freedom to explore new places and experience spectacular sceneries while having complete control of your schedule and the ability to maintain social distancing. What's not to like? Everything is within your reach from sleep accommodation, bathroom breaks, and meal preparation. There are no hotel checks, planes to catch, or restaurant reservations when you're out on the open road. RVing can open so many wonderful possibilities, but that doesn't mean that there can't be any mishaps during your RV travels.
In a worst-case scenario, your RV gets into an accident with damages that are beyond repair and determined as a total loss. You may think you don't need to worry because you carry Comprehensive and Collision coverage on your RV Insurance policy. While it is great that you carry physical damage coverage, did you know there are different types of loss settlement options for your RV in the event of a total loss?
The 4 Total Loss Settlement Options for your RV
Not all of these options are available for every RV. This is because settlement options are based on the age and type of RV you own. We broke down the four different types of total loss settlement options and scenarios to help you recover your investment and get you back on the road.
1. Actual Cash Value
Actual Cash Value is the most basic and common level of protection for your recreational vehicle. In the event of a total loss, the insurance company will pay out the fair market value based on your RV's worth prior to the accident. To determine your RV's actual cash value, your insurance company will find similar recreational vehicles like yours and then account for depreciation, including the condition of your RV, prior accidents, mileage, and other factors. Once the fair market value is set, that's the amount you receive in a total loss claim, minus your deductible.
RVs are similar to other vehicles and they depreciate over time. With this in mind, depreciation is taken into account which can take a huge chunk out of the payout amount. Want to know how much your RV is worth today? Sites like NADA Guides and RV Trader are commonly used to determine the current market value on RVs.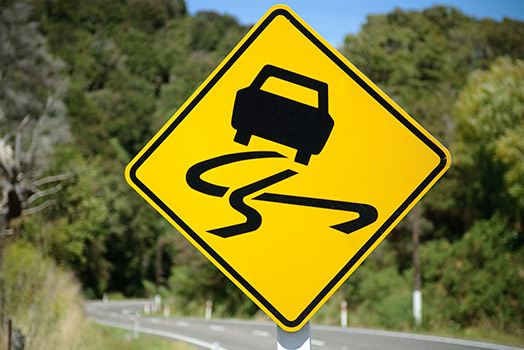 Imagine this: You purchased a brand new 2014 Jayco Flight Travel Trailer back in 2015 for $35,000. You're heading out to Ozark National Forest in Arkansas and have been on the road for hours. Due to heavy winds, your travel trailer begins to sway back and forth behind your car. Suddenly, the trailer flips over, landing on its top. It's then determined a total loss, which means your insurance company will pay the fair market value. If the trailer were worth $15,000 before the accident occurred, you would get that amount, minus your deductible.
2. Purchase Price Guaranteed
Purchase Price Guaranteed can offer a higher level of protection by allowing you to be reimbursed for your recreational vehicle's purchase price. In a total loss situation, your insurance company will pay the original amount you paid for the RV towards the purchase of a replacement RV, minus your deductible. This settlement option can protect you against the depreciation of your RV. Usually, documentation of your original purchase price, such as a bill of sale is required as proof of purchase.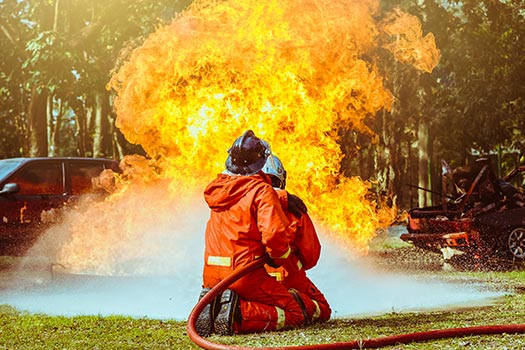 Imagine this: You're camping out in Baxter State Park with your 2016 Winnebago Vista, that you purchased for $75,000. Returning from your hike, you find a crowd of firefighters extinguishing your Winnebago Vista. It was engulfed in flames due to a spark in the electric stove. Your insurance company pays out $75,000, minus your deductible, to purchase a replacement RV of your choice.
3. Agreed Value
Agreed Value is mostly available for unique recreational vehicles that do not have a standard market value. This may include classic coaches and restored RVs. Before your policy is written, you and your insurance company will agree on your RV's value. To determine how much your RV is worth, a professional appraisal, bill of sale, and/or NADA guides are used. In the event of a total loss, your insurance company will pay out the agreed-upon value acknowledged when your policy was written, minus your deductible. Depending on your policy, Agreed Value may be honored throughout the policy's life. Or, your RV may need to be reappraised after a certain amount of years.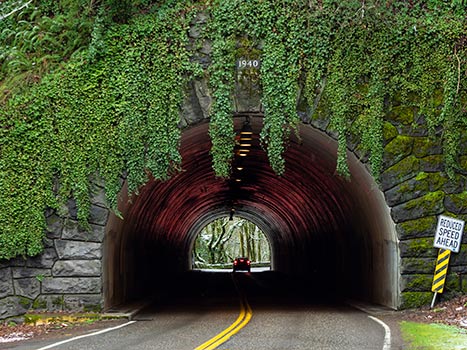 Imagine this: You are traveling to Twin Lakes View in Colorado with your converted 1989 International Bluebird that you purchased for $10,000. Unaware of the clearance height of an upcoming bridge-tunnel, you drive straight through tearing the roof of your Bluebird. With an agreed value settlement option, your insurance company acknowledges your International Bluebird's value to be worth $20,000 with proof from a professional appraiser. Your insurance company pays out that agreed cost, minus the deductible.
4. Total Loss Replacement
Total Loss Replacement offers the highest level of protection for your recreational vehicle. Typically, this coverage is available for newly purchased units that have not been previously owned or titled. This coverage will replace your RV with the current model year or a comparable RV, protecting you from depreciation in the event of a total loss. All you must pay is just your deductible. This coverage is applicable for a number of years before being converted to Purchase Price Guarantee or Actual Cash Value.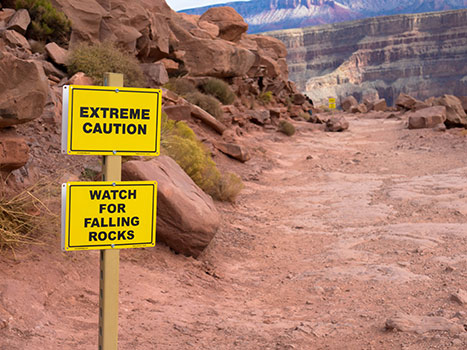 Imagine this: You are the brand-new owner of a 2018 Forest River Forester that you purchased for $85,000. That following summer, you're exploring the beautiful Red Rock Canyon in Nevada. Unexpectedly, a giant boulder breaks free and smashes into the roof of your Forester. Your insurance company replaces your RV with Total Loss Replacement coverage with a new 2019 Forest River Forester or a comparable RV, minus your deductible.
Protect your RV with the Right Coverage
It's emotionally difficult to deal with a total loss. At Quick RV Insurance, we understand that you've made a significant investment in finances, time, and energy to have your dream RV. Before you hit the road, speak with an Insurance Specialists about properly protecting your RV by calling (866) 501-7335. You can also get a free Quick RV Insurance quote here. We can help you find an RV Insurance policy that fits your needs and gives you a better peace of mind.
---
The information in this article is obtained from various sources. This content is offered for educational purposes. It should not replace manuals or instructions provided by the manufacturer or the advice of a qualified professional. The definitions, terms and coverage in a given policy may be different than those suggested here. No warranty or appropriateness for a specific purpose is expressed or implied.