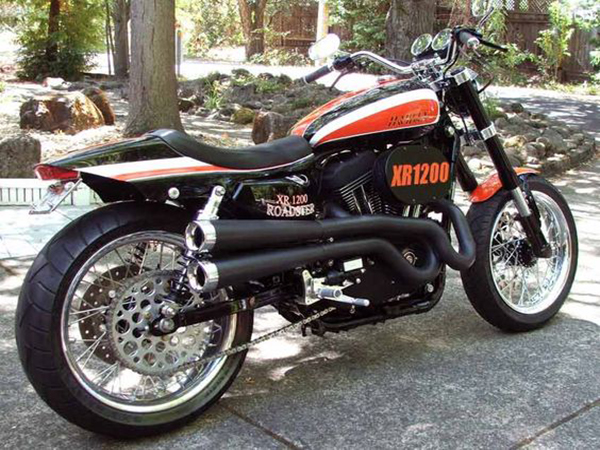 As a motorcycle rider, you appreciate the freedom your bike gives you as you zoom down the road. However, you probably don't appreciate how common motorcycle theft is. It's true that motorcycles are more easily stolen than cars. In fact, it's such a problem in California that remote starting devices are banned. Don't let the risk of motorcycle theft deter you from getting a bike, though. With the right Motorcycle Insurance coverage, you'll have peace of mind in the event that your favorite way of transportation gets stolen. Read on to get the facts.
Facts About Motorcycle Theft
In 2015, over 45,500 motorcycles were reported stolen, according to the National Insurance Crime Bureau (NICB). That's a 6% increase from the previous year. Tactics for stealing vehicles include acquiring smart keys, switching vehicle identification numbers and using stolen identities to secure loans for expensive vehicles.
The states below with the most motorcycle thefts in 2017 are:
California – 7,532 thefts
Florida – 4,323 thefts
Texas – 3,525 thefts
South Carolina – 1,732
North Carolina – 1,632
Most Commonly Stolen Motorcycles

Hondas are by far the most stolen motorcycles in the country. In fact, 1 in every 5 bikes stolen is a Honda motorcycle. Yamaha, Suzuki, Kawasaki and Harley-Davidson follow, in that order. Some motorcycles are stolen and resold for a quick profit while others are stripped for parts, which are also valuable. So, why are some motorcycles getting stolen over others? It's mainly due to the fact that most of the stolen motorcycles didn't have any anti-theft devices and locks.
How to Prevent Motorcycle Theft
If your bike gets stolen, the chances of seeing it again are slim. Only about 39% of stolen motorcycles are found and recovered. Really, the wisest thing you can do is make your bike as difficult to steal as possible. Luckily, you can make your motorcycle less prone to theft by parking it in a smart way.
How to park your bike in a way that deters thieves:
Park in a garage if possible
Park in a busy, well-lit area if not in a garage
Cover your bike when it's not in a garage
Lock the forks and disc brakes
Use the steering lock and ignition lock
Install a motorcycle alarm or anti-theft device
Use asymmetrical motorcycle chains (5/8 inches or greater)
Lock your bike up to something heavy and stationary, preferably lifted off the ground
Install a hidden "kill switch"
Remove the main fuse when you park
Motorcycle Insurance
Considering how common motorcycle theft is, you can see the importance of Motorcycle Insurance. It also makes sense that every state requires a minimum amount of Motorcycle Insurance coverage. However, only carrying the minimum amount of coverage may not provide the necessary protection for your motorcycle.
Comprehensive & Collision Coverage. Basic coverage typically only covers injuries and property damages to the other rider/driver if you cause an accident and are deemed at-fault. But what about any damages done to your bike? Similar to Auto Insurance, these costs will only be covered if you have Collision coverage on your Motorcycle Insurance policy. Additionally, you'll need Comprehensive coverage to protect you if your motorcycle gets stolen or damaged by something other than a collision.
Total Loss Coverage. You can also add Total Loss coverage to your Motorcycle Insurance policy. This type of coverage allows you to buy a new motorcycle of the current model year if your bike is totaled or stolen. If you have Comprehensive coverage without Total Loss coverage, you're only covered for the actual cash value of the bike. That means you'll only receive the amount that your motorcycle was worth right before the accident or bike theft.
How To Save Money on Motorcycle Insurance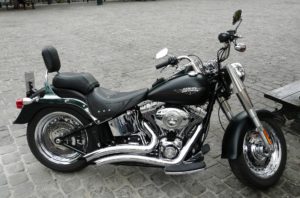 Just because Motorcycle Insurance is an essential, doesn't mean it has to be expensive. There are many discounts offered by reputable carriers that you may qualify for. For example, if you have installed an alarm system or anti-theft device on your bike, you may be eligible for a discount. Or, if you bundle your Auto and Motorcycle Insurance policies together, you may receive a lower rate. Speak with an Insurance Specialist at (866) 501-7335 to see what discounts are available to you. They will also help you compare the best coverage for the lowest rate.
---
The information in this article is obtained from various sources. This content is offered for educational purposes only and does not represent contractual agreements, nor is it intended to replace manuals or instructions provided by the manufacturer or the advice of a qualified professional. The definitions, terms, and coverage in a given policy may be different than those suggested here. Such policy will be governed by the language contained therein, and no warranty or appropriateness for a specific purpose is expressed or implied.