Buying a 2017 RV? These Are What's Trending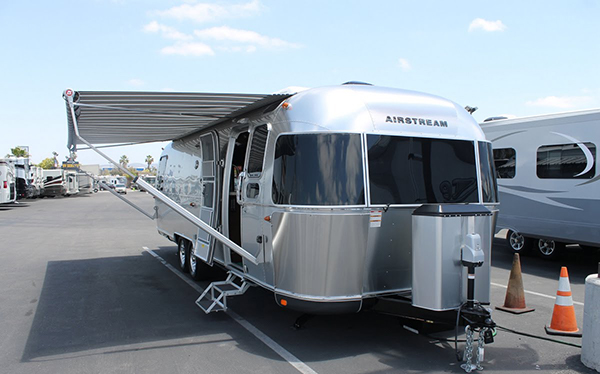 If you are an RV owner you probably already know that the RVing trend is rapidly growing with millions of Americans getting on the road in new RVs. RV shows this year are showing tremendous profit, which means that people are buying RVs rather than renting them. RVing is spreading across ethnicities and age groups. Many women are traveling solo or in all-female groups. Younger people are getting in on the trend too. As usual, retired snowbirds are still enjoying their RV lifestyle.
Everyone seems to want to own an RV! There are so many sizes, models, and designs this year too, which means that there are plenty of options to suit everyone's preferences. Whether you plan to live in your motorhome or have the perfect weekend camper, you will find exactly what you need and at several price points.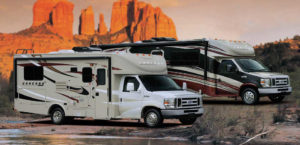 In 2017 the same popular manufacturers are still the ones most sought after: Keystone, Winnebago, Coleman, Lance and the others you are familiar with. Some manufacturers, like Airstream, have developed a new and loyal following among younger people. This year, all of these tried-and-true brands and new ones that have come along are showcasing innovative changes in all of their RVs. Read a little below on what you can expect from 2017 models across the board.
Smart RVs
Just like their cousin, the car, today's RVs are also much more technologically advanced than ever. Not only do newer models offer more safety features, some are even hooked up to a "smart home" system that allows you to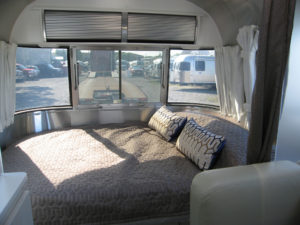 control many different functions in the RV with a touchscreen. You can now turn the lights on and off while drawing the awning at the same time, all without ever getting up. Not only are these new RVs built for easy living, but they enable many more RVers to live and work out of their vehicles because it's never been easier to have Wi-Fi connectivity. More and more campsites are taking reservations online so the timing couldn't be more perfect.
New Models and Design Trends
Lightweight. In general, RVs are becoming sleeker and more aerodynamic. They also weigh less, which gives RVers lots of options for a towing vehicle when it comes to campers. Weighing less also has another very big plus: these new RVs are much more fuel-efficient than ever. Some travel trailers under 5,000 pounds include: Keystone Summerland Mini, Coachmen RV Apex Ultra Lite, Forest River RV Cherokee Wolf Pup, Dutchmen Kodiak Express, Keystone RV Bullet. A newcomer that is popular among young people is the Happier Camper, which only weighs 1100 pounds!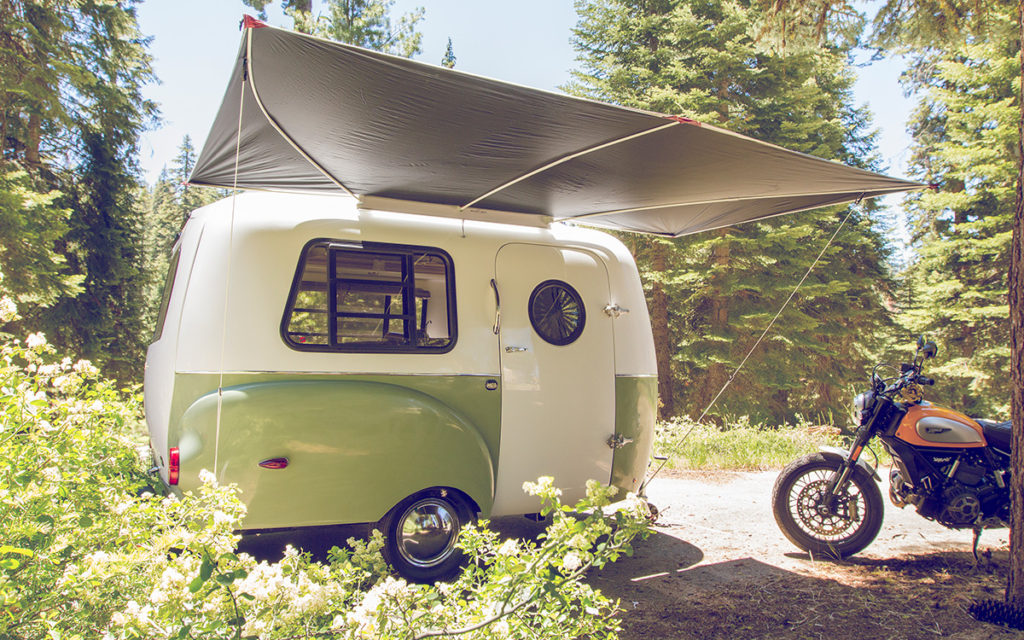 Connectivity. Not only will GPS be available for use all the time, you can use your favorite apps to help you travel smarter. This is a dream come true for people whose work relies on Internet connectivity while on the road.
Size. Not only are RVs built out of lighter material, but they are built smaller. However, the smart design in these smaller trailers makes them feel as roomy as ever. Teardrop trailers and other smaller models are especially popular in 2017. Even Airstream fanatics have found a smaller trailer this year in the Basecamp model.
Luxury. While most RVs are smaller and more space-efficient than ever, the luxury lines also continue to boom, including land yachts with huge rooms, King size beds, and even helicopter hangars. There is now literally an RV out there for everyone, including billionaires who need to take a small condo on the road with them.
Insurance. When you've found your perfect RV, give an Insurance Specialist a call to get the best rates on your new investment: (866) 501-7335. They shop several top carriers before finding the best rate and best coverage.
---
The information in this article was obtained from various sources. This content is offered for educational purposes only and does not represent contractual agreements, nor is it intended to replace manuals or instructions provided by the manufacturer or the advice of a qualified professional. The definitions, terms and coverage in a given policy may be different than those suggested here and such policy will be governed by the language contained therein. No warranty or appropriateness for a specific purpose is expressed or implied.