The 10 Best U.S. Glamping Sites to Park Your RV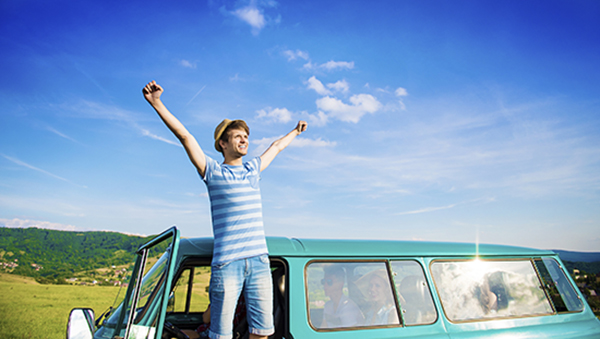 Looking to take your RV somewhere this summer with a little more luxury and a little less hassle? Then glamping is perfect for you! Glamping can be summed up as "glamorous camping." It involves a new, less traditional style of camping where amenities, and sometimes even resort-style services, are provided for you. Nowadays, there are tons of luxury resorts where you can park your RV and enjoy all that the surrounding area has to offer. The best part? You don't have to give up any extra comfort.
We've gathered some of the best places across the U.S. where road trippers of all ages can have an awesome summer vacation. Are you planning a week full of outdoor fun or do you just want a relaxing weekend getaway? Either way, glamping is exactly what you're looking for!
For Beach Bums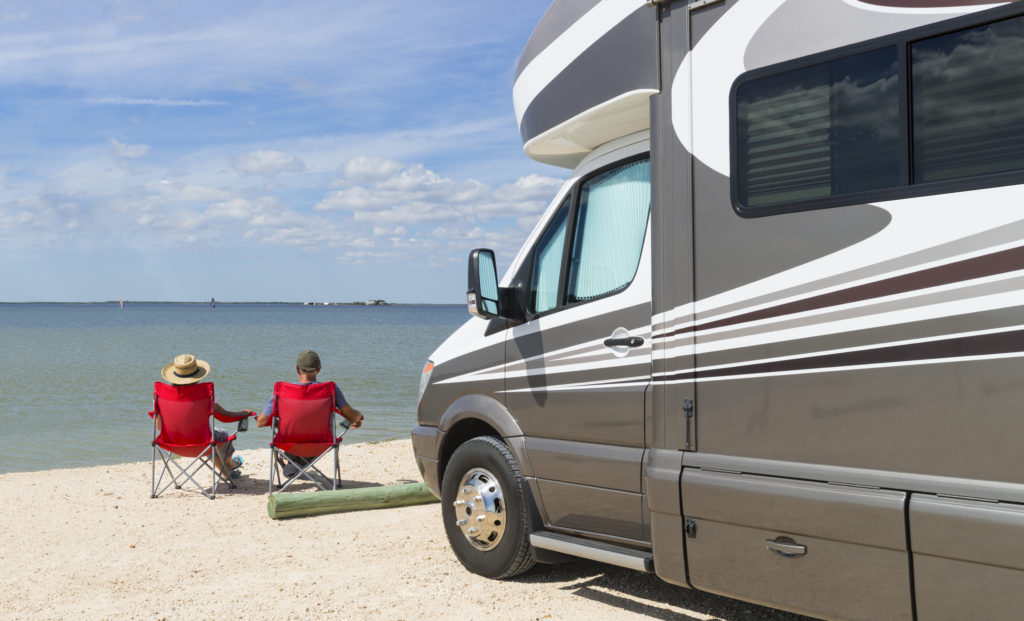 If you're someone who loves Florida, the beach and luxurious amenities, this is the perfect place for you. Located north of Key West, Bluewater Key RV Resort offers vacationers activities like swimming, diving, fishing and exploring in the nearby coral archipelago. The resort has several spacious RV lots with tiki huts and lush greenery, making certain you get your outdoor fun. They also offer high-end facilities including laundry rooms, a fresh-water pool, a dog park, a clubhouse and public showers and bathrooms. They even have private and community docks. You can also bring your boat, relax in the sand or stay connected with free Wi-Fi and cable TV. Nearby, you'll find lots of charming restaurants and Bay Point Market. At Bluewater, you get to have it all!
Head over to Newport Beach for one of the best RV beach experiences in Southern California. The mile-long beach offers  swimming, kayaking and boat rentals. There's a wave-less lagoon for children and summer movies right on the sand. There's also a pool, spa, market place, laundry facility, and bike and golf cart rentals for all the luxury you need. Go on a kayak nature tour or participate in a sailboat lesson. Then head to the Back Bay Bistro for dinner. You can also pitch a tent on your campsite for that traditional camping feel. Let the ocean waves lull you to sleep before another day of adventure.
For Nature Lovers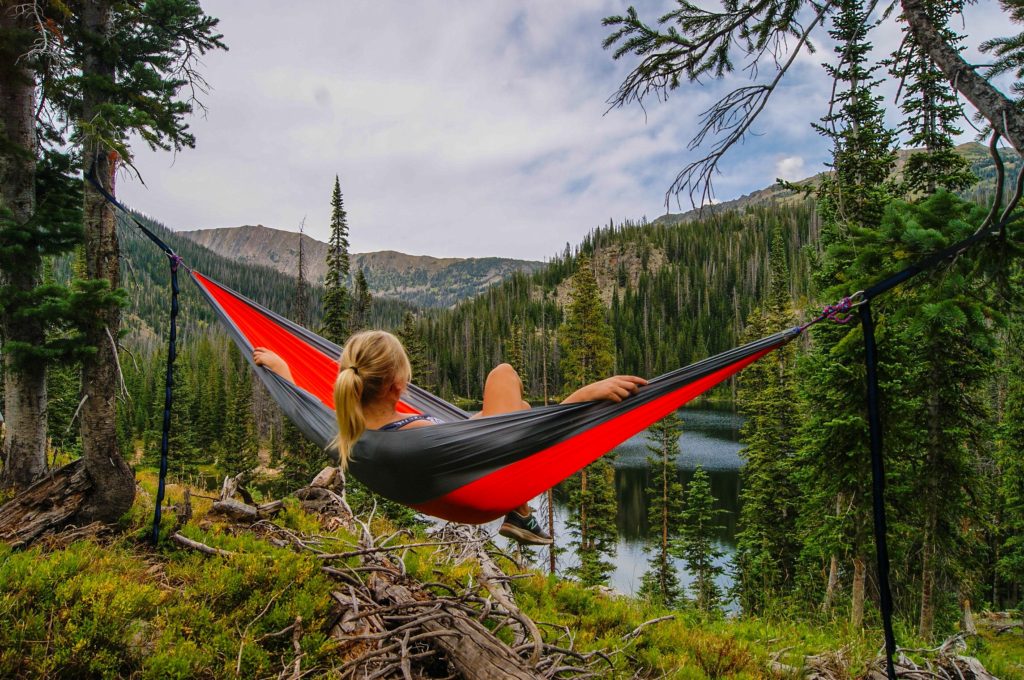 This summer, immerse yourself in nature with the stunning views of the Blue Ridge Mountains at Mountain Falls Motorcoach Resort in western North Carolina. Enjoy the best of both worlds by starting your day with hiking or horseback riding past beautiful waterfalls, lakes and parklands. Then, head back to the resort to enjoy its luxury amenities. There are pools and bath houses, a hot spa, a golf course and a catering kitchen. Your RV lot will not only have amazing panoramic views of the Blue Ridge Mountains, but also free Wi-Fi, cable TV, lush green foliage and tons of space. There's no other glamping experience like it. It's the perfect place for not only nature lovers, but families and couples, too.
This spot is the ideal place for RVers who want to experience the perfect blend of luxury and the great outdoors. At Polson Motorcoach & RV Resort, you'll be blown away by the views of the Mission Mountains of western Colorado. Also, don't miss the crystal blue Flathead Lake and the lush Glacier National Park. First, enjoy the picturesque landscape by hiking, fishing, boating and rafting. Then, enjoy tons of luxury amenities like brand new showers and laundry facilities, a fully equipped gym, a pool and hot tub and a fenced dog run. The common areas have gas fire pits and a large covered activity deck, too. At this luxury resort, you can enjoy all that glamping has to offer without giving up any comfort.
For Families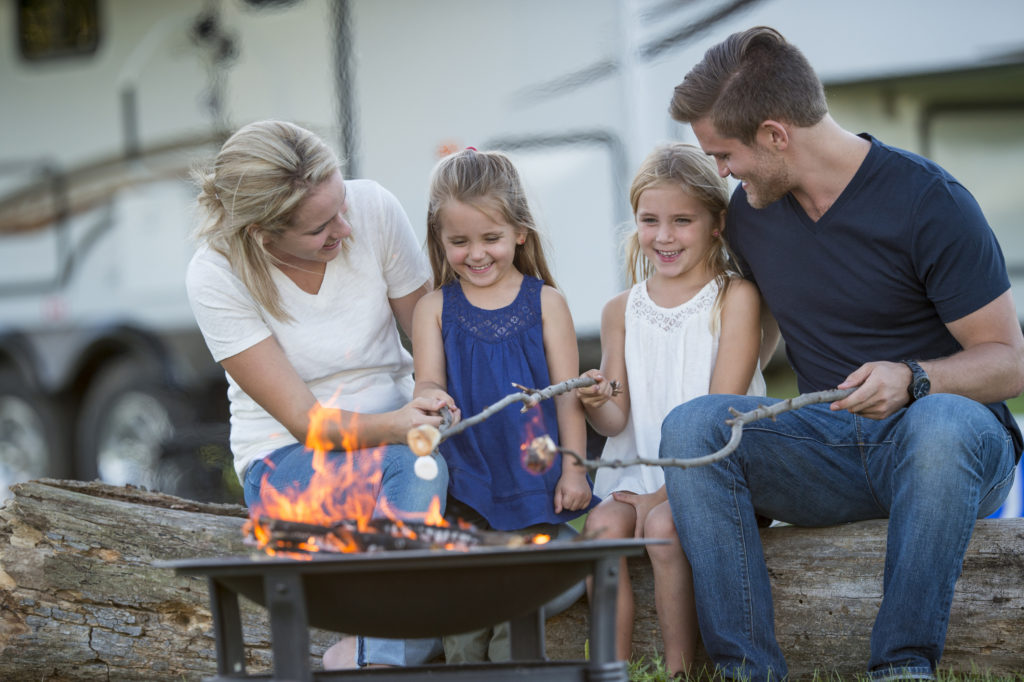 This RV glamping site truly has everything you and your family need for an epic summer vacation. Located between Cape Cod and historical Boston, Normandy Farms Family Camping Resort has anything you could possibly desire. Have fun at the bike park, creative arts center, dog park and recreation lodge. Don't forget about the swimming pools, tennis courts and fitness center, too! Kids can also enjoy hiking or exploring in the playgrounds, as well as daily activities like dodgeball, basketball and more. Parents can relax by taking a yoga class, sipping afternoon tea or even participating in poker tournaments. Normandy Farms provides the ultimate all-inclusive family summer getaway!
Located in the greater Fort Lauderdale region, Aztec RV Resort provides a family vacation that you won't soon forget! Enjoy luxury amenities like heated pools, spas, tennis courts, a fitness center and laundry rooms sprinkled throughout hundreds of spacious RV lots. The resort has a jam-packed activity calendar to occupy the whole family. There are also nearby attractions in Fort Lauderdale that are always fun to explore. Aztec RV Resort also has a five-star guest services staff. Do you know what that means? You and your family will be well taken care of during your entire visit, whether it's for a weekend or the whole summer!
For Romantics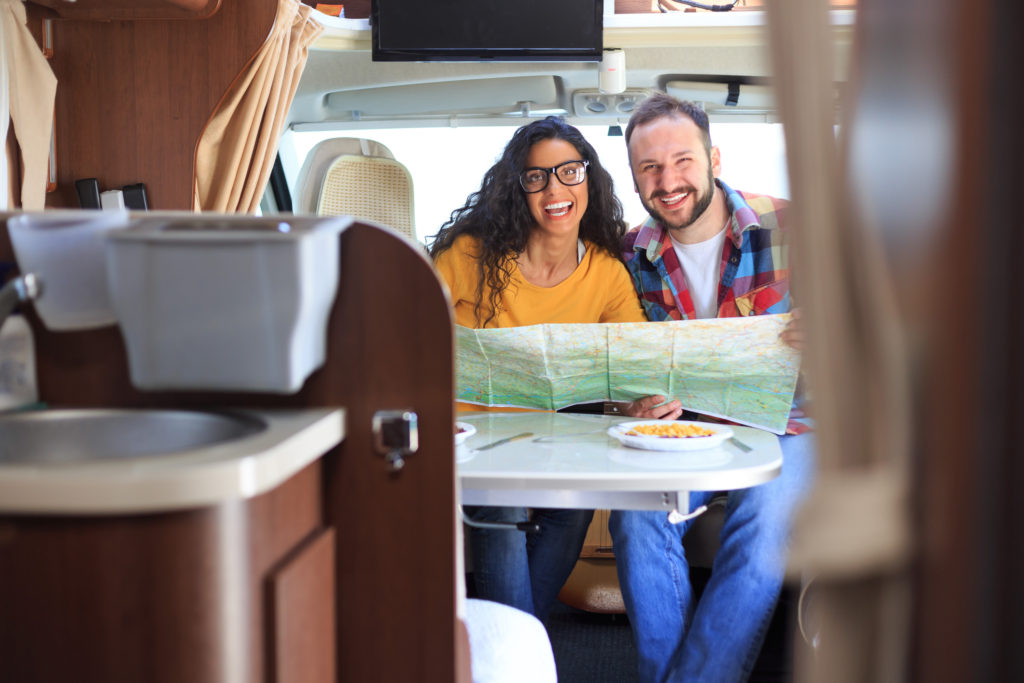 While Michigan isn't necessarily the top destination on your romantic summer getaway bucket list, Hearthside Grove should be! As the only five-star luxury motorcoach resort in Michigan, it's a prime location for a truly lovey-dovey vacation. Get pampered by the amazing guest services staff. Then, watch a romantic movie in the clubhouse theater and take a dip in the pool. You can even learn to make a two-person meal in a cooking class with local chefs. For more active couples, there are many recreational activities to enjoy. There are local concerts, fitness classes, farmers market visits and free carriage rides through downtown Petoskey. This resort is really an RV couple's dream spot.
What better place for a couple getaway in the summer than Mesquite, Nevada? It may not seem like it at first, but Solstice Motorcoach Resort is conveniently located between Las Vegas and southern Utah. This makes it the ideal destination for any couple on a road trip. Park your RV and enjoy the beautiful mountain views and luxury amenities. There's free Wi-Fi, a game room, lounge areas, and laundry and shower facilities. Make sure to take a romantic walk on one of the beautiful Nevada trails. You can set up a picnic by the decorative three-tier pond and watch the sunset paint the evening sky. It's one of the loveliest places to stop on your next summer road trip.
For Renters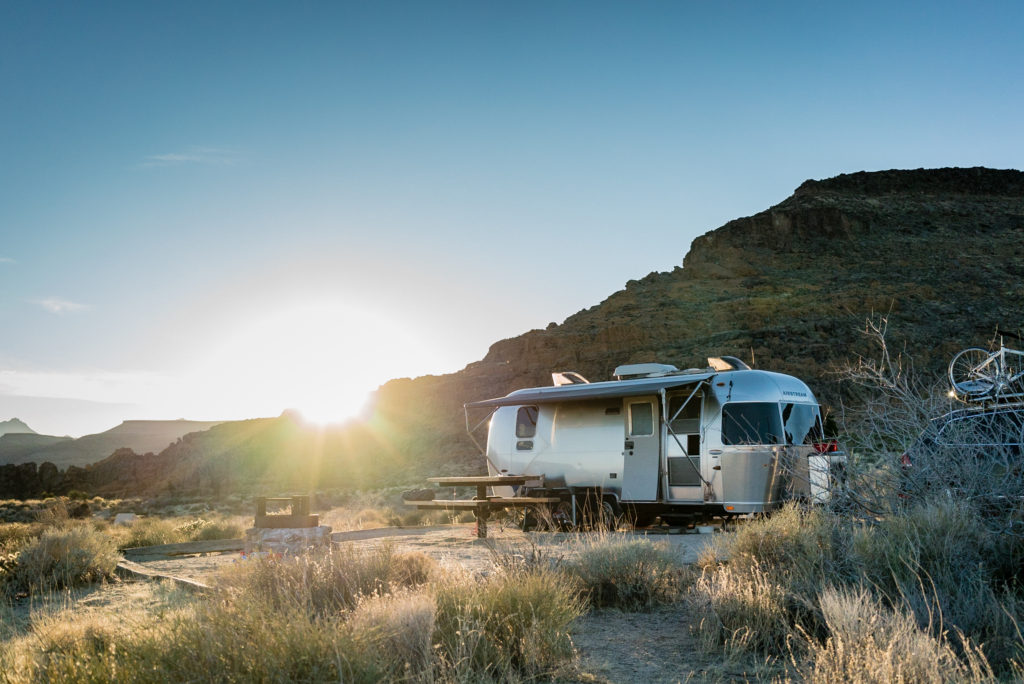 Find your home away from home at the Santa Rosa Waterfront RV Resort in Navarre Beach. Rent an amazing luxury Airstream from Aluminum Cabana for an exclusive vacation experience on over 1,000 feet of natural shoreline—without all the hassle. Stay close to the shore with free Wi-Fi, a heated pool, cable TV and a fitness room. Or, head out to the water for a day of fishing, tanning and swimming. There's also a variety of watersports perfect for a romantic getaway or family vacation. At the end of each day, relax under your included awning-covered patio. Enjoy the outside dining area, barbeque and fire pit while watching the sunset by the ocean.
Choose from over five different Florida locations and tell Silver Bullet Retreats where you want to go in your professionally decorated vintage Airstream. They will deliver and pick up the Airstream for you once you decide on your ideal location. The location will most likely include tons of outdoor activities for the family like hiking, swimming, fishing and kayaking. With Silver Bullet Retreats, adults can get nostalgic with the old-school camping feel while kids can still enjoy the Internet. It's the ideal compromise to get the whole family out of town and exploring the wonderful outdoors this summer.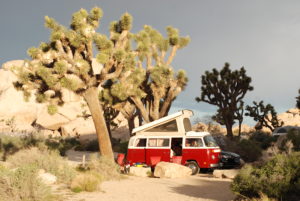 As you can see, there's a glamping site for everyone! Whether you're a nature lover or a large family, glamping is the new vacation trend you'll definitely want to experience sooner rather than later. Reserve an RV space at your dream glamping site today for the perfect blend of luxury and the great outdoors this summer. Also, don't forget about RV Insurance. Call (866) 501-7335 for a free quote today.
---
This information was obtained from various sources. This content is offered for educational purposes only and does not represent contractual agreements. It should not replace manuals or instructions provided by the manufacturer or the advice of a qualified professional. The definitions, terms, and coverage in a given policy may be different than those suggested here. Such policy will be governed by the language contained therein. No warranty or appropriateness for a specific purpose is expressed or implied.