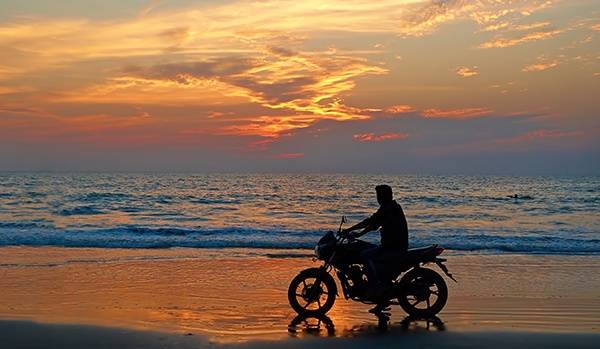 There's nothing quite like speeding down an open road with the glistening ocean by your side. If you're planning a summer motorcycle road trip, then you've come to the right place. We've compiled a list of epic beach side motorcycle rides that you'll definitely want to add to your bucket list. Each U.S. destination is one-of-a-kind and sure to provide you with a speedy summer adventure. What are you waiting on?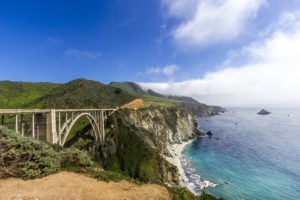 Pacific Coast Highway 1 runs along the entire golden coast of California and is famous for road tripping whether you're a native or an out-of-state visitor. You can begin your motorcycle ride anywhere on PCH and have a great time. If you're up north, start at San Francisco to see the Golden Gate Bridge and Fisherman's Wharf. Then, ride down to Big Sur for its white-water surf, cliff-hugging curves and towering redwoods. Continue south past Hearst Castle, San Louis Obispo, Laguna Beach and all the way to San Diego for the best California road trip ever. Alternatively, you can also start in San Diego and make your way north to San Francisco.
Location: California | Length: 655 miles
Known by bikers as "The Loop," this motorcycle ride may be short, but it won't disappoint. Start your trip at the foot of the Granada Bridge in Ormond Beach before heading north toward Highbridge Road. You'll pass through a canopy of trees and right by the Halifax River. Continue through Bulow Creek State Park before winding alongside a breathtaking view of the Atlantic Ocean. Depending on the time of year, you can also participate in the Daytona Bikefest or Biketoberfest events while you're here.
Location: Florida | Length: 22 miles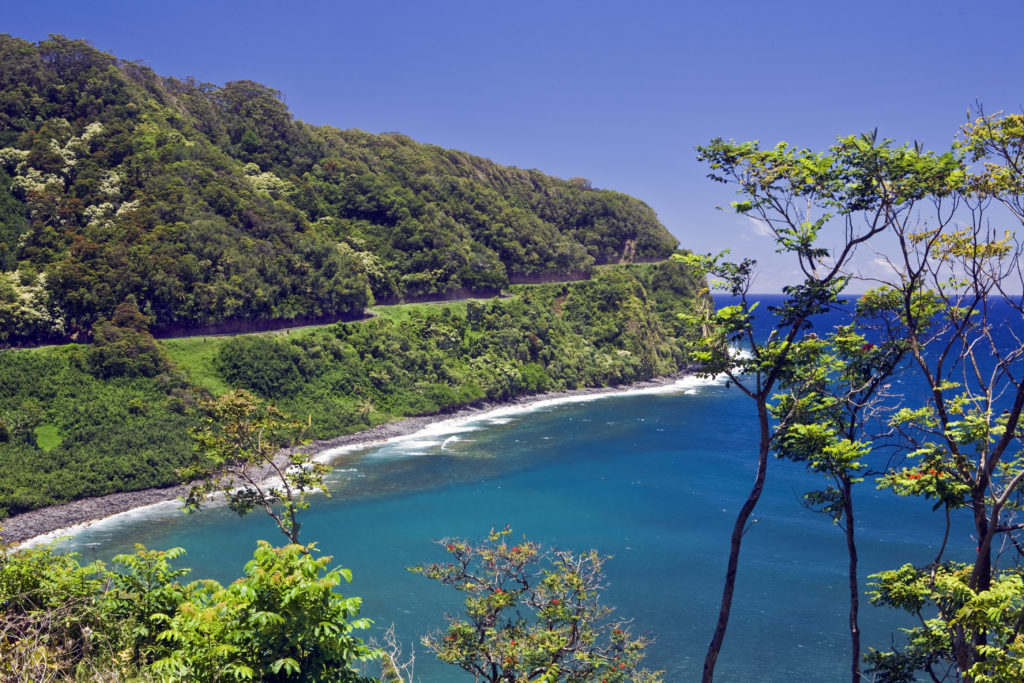 If you're an experienced rider looking for gorgeous views and a challenge, the Hana Highway route is perfect for you. The paved road spans more than 600 turns and 60 bridges in just under 40 miles. Pretty impressive, right? Start at Jaws, a famous surfing area in Maui, before heading past the Koolau Forest Reserve to reach Hana. You'll speed past the turquoise Pacific Ocean on one side and spectacular waterfalls on the other. Just make sure to start your trip early in the morning, so you don't get stuck on this road in the dark, which is not advised.
Location: Maui (Hawaii) | Length: 37 miles
While this motorcycle ride isn't along the ocean, it is right along the thumb-shaped coastline of Lake Huron. Take a look at a map of the route to see where it got its name. Hop on your bike in Point Huron and continue on Highway M-25 through Port Austin to Bay City. There are many unique landmarks to see on this route, like the famous Octagon Barn, the first bank to have FDIC and Michigan's only Anastazi Indian/Southwestern style restaurant. Also, keep an eye for wild turkeys crossing the road.
Location: Michigan | Length: 144 miles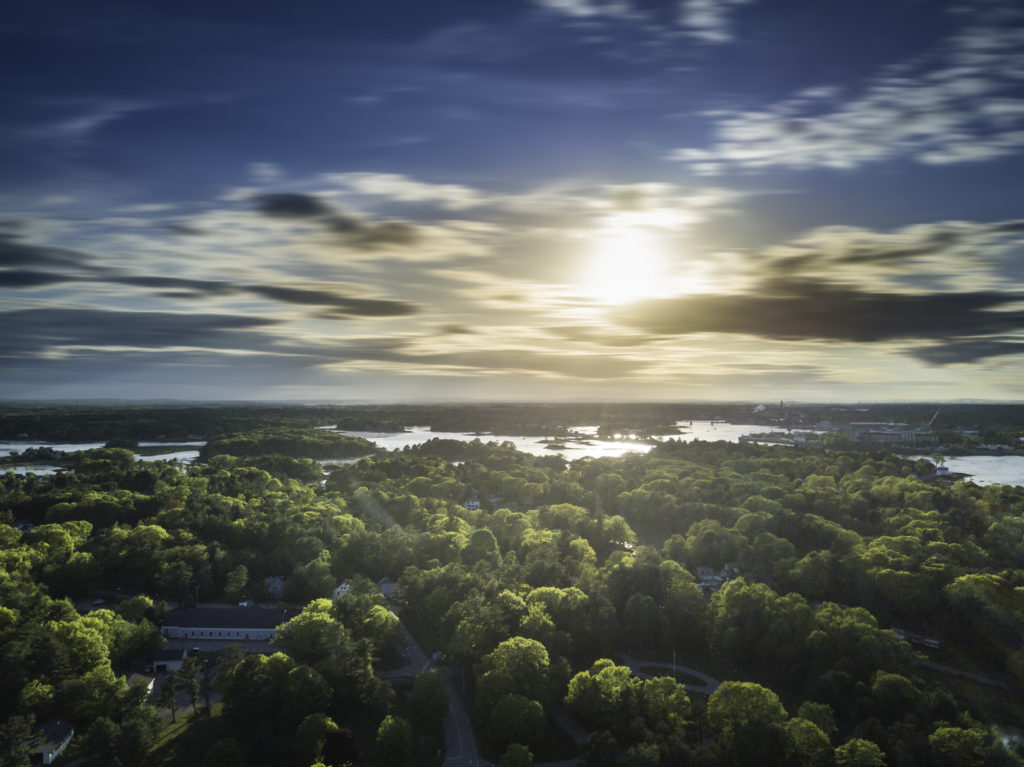 Dreaming of a ride alongside a crystal blue backdrop and breezy ocean views of the Atlantic? Then, Coastal Route 1 is just what you've been searching for. You'll start in Portsmouth, New Hampshire and end in Fort Kent, Maine. The motorcycle ride hugs the coastline, but you can venture off to visit the unique shipyards and historic lighthouses that are along the way. Don't forget to try mouth-watering lobster while you're in these parts, too. It's also best to save this road trip for the beginning or end of the summer season to avoid the crowds.
Location: New Hampshire/Maine | Length: 526 miles
This North Carolina route will make you feel like you're riding in the middle of the ocean! The Atlantic is on one side of you and the Intercoastal Waterway is on the other for the entire 114 miles. However, you'll have to start this ride in the middle in order to avoid a ferry ride. To get there, start at Whalebone and head either direction on NC 12. You might want to split this route into two days, going south toward Ocracoke one day and north toward Corolla the other day. Whichever way you choose, you'll come across scenic views of sand dunes and historic lighthouses.
Location: North Carolina | Length: 114 miles
What To Pack for Motorcycle Rides
The best thing to do on any motorcycle road trip is to expect the unexpected. You can do this by packing the essentials you'll need in case of any mishaps. Start with this list of items below:
Synthetic Clothes. You should pack synthetic T-shirts, pants and underwear that can be washed and dried overnight. Rolling your clothes instead of folding them is also a great way to make more space in your bag.
Navigation. It's important to carry a GPS and map with you. You don't want to get lost in an unfamiliar place. Additionally, having a flashlight and extra batteries is useful for navigating at night if necessary.
Battery Pack. Speaking of batteries, invest in a portable battery pack or Mobile Power Station. Staying connected to your GPS and any other riders you're traveling with is crucial on a road trip.
Tool Kit. Knowing how to perform general motorcycle maintenance will go a long way when you're on a road trip. Keep a motorcycle travel tool kit with you in case you run into any small problems.
Rain Gear. Rain is unpredictable, even in the summer months. To be safe rather than sorry, pack rain gear and clothing, especially waterproof gloves. You'll thank us later.
Ear Plugs. Many people don't realize that ear plugs are a motorcycle road trip essential. Use them to drown out the constant noise that occurs inside your helmet while you're riding at high speeds.
Wet Wipes. Having wet wipes handy is perfect for those dirty moments you're guaranteed to encounter in the great outdoors. Also, consider packing travel-sized shampoo, body wash and toothpaste.
Motorcycle Insurance
Proof of Motorcycle Insurance is another essential that should be on your list. If you're pulled over without it, you'll be stuck with a fine that's sure to ruin your summer adventure. To make sure you have a Motorcycle Insurance policy that covers you on all your motorcycle rides, speak with an Insurance Specialist. They will help you find coverage that's right for you and your bike. Call (866) 501-7335 to get a free quote before you begin your road trip. Also, ask about bundling your insurance policies for a discount.
---
The information in this article is obtained from various sources. This content is offered for educational purposes only and does not represent contractual agreements, nor is it intended to replace manuals or instructions provided by the manufacturer or the advice of a qualified professional. The definitions, terms, and coverage in a given policy may be different than those suggested here. No warranty or appropriateness for a specific purpose is expressed or implied.