Spring Break RV Trips: Destinations & Tips for Preventing Disaster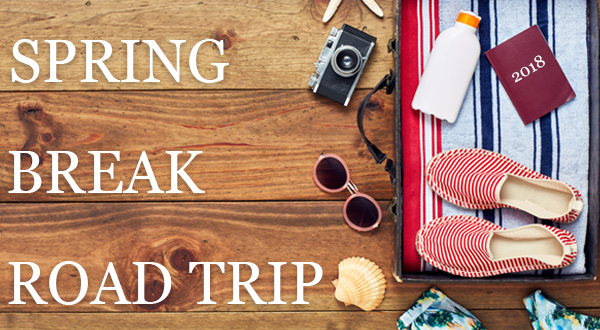 Calling all RVers! Spring break is just around the corner. Don't have anything totally planned out yet? Take a fun family road trip! Hit a few of America's greatest spring break spots or keep your RV parked and spend your whole time in one place. Either way, your spring break is sure to be jam-packed with fun family activities, adventures and sightseeing. While there's something to do in every state, we came up with our top seven RV spring break picks so you can plan the best family getaway yet!
Orlando, Florida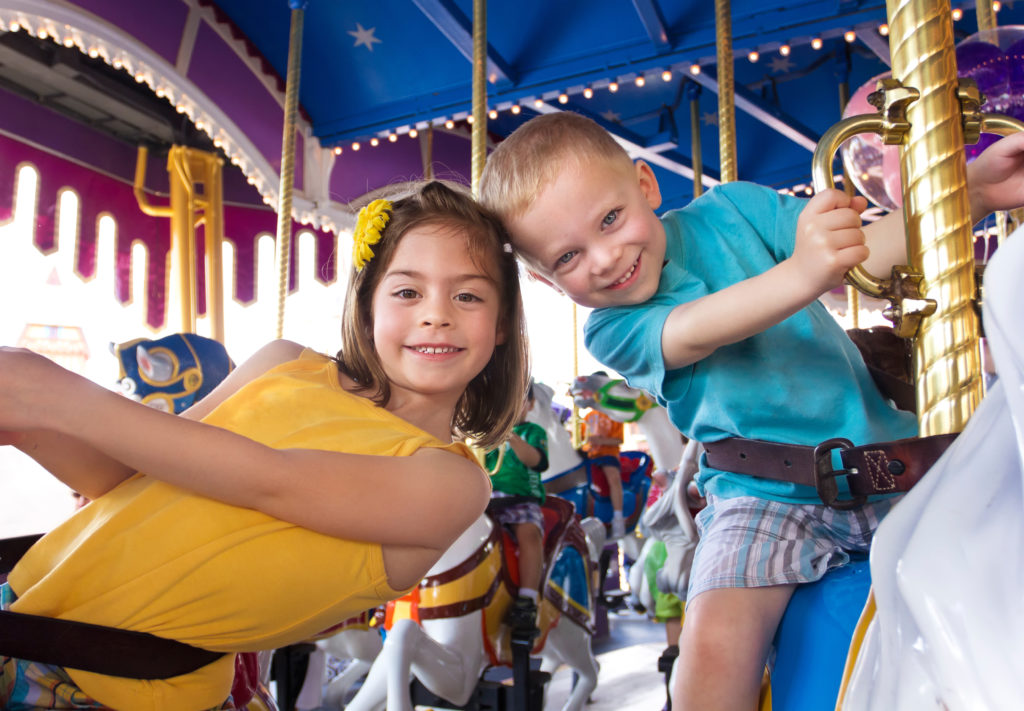 A place full of theme parks, adventure and fun, Orlando has everything you need to entertain you and your family all spring break long! Of course, there's Walt Disney World that you can spend days exploring, but don't forget about Universal Studios Orlando and SeaWorld Orlando. If you do decide to visit a theme park, make sure you book your campsites and RV spaces early. Most RV sites fill up fast during springtime! For other forms of amusement, there's the nearby Space Coast. This area offers the Kennedy Space Center, surfing at Cocoa Beach and the Canaveral National Seashore. Don't think that Orlando is only for the kids, though. There's plenty of activities for adults, including the Epcot International Flower & Garden Festival (February 28 to May 28, 2018), the ESPN Wide World of Sports Complex, several golf courses, and hundreds of lakes for fishing and boating. You can find many RV camping options like the Disney World Campsites at Fort Wilderness Resort or the Tropical Palms Resort in the greater Orlando area, as long you reserve your spots in advanced!
Grand Canyon National Park, Arizona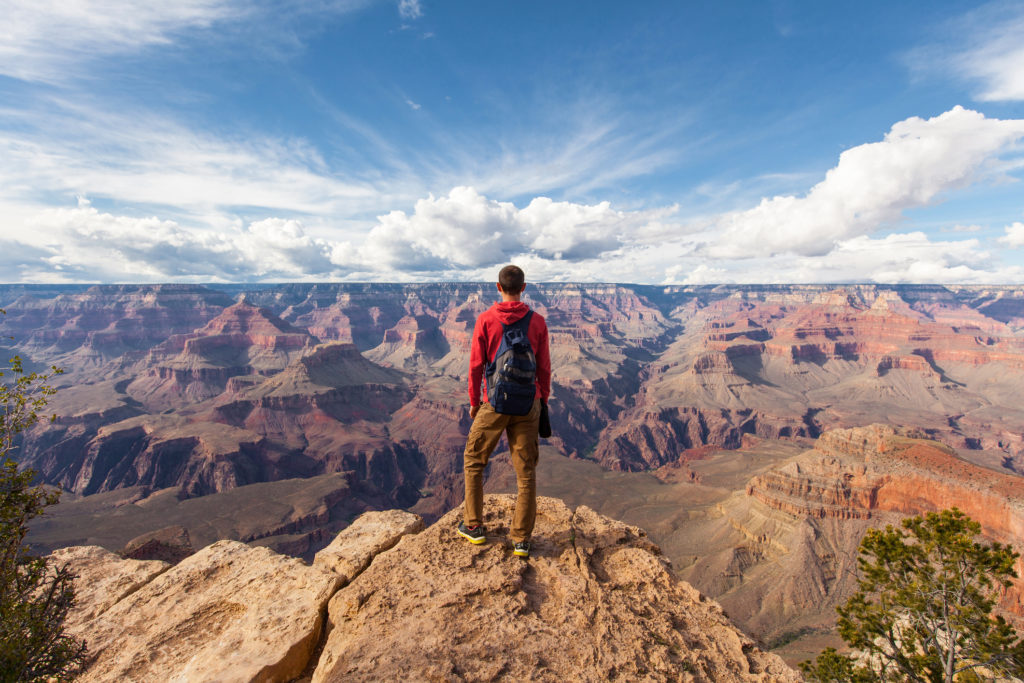 The Grand Canyon is an American wonder that everyone should see at least once in their lifetime. That makes it the perfect place to experience with your family, friends or significant other this spring break. You can enjoy camping, tours, hiking and everything else the great outdoors has to offer. The South Rim is the main part of the national park and is open year-round with full RV hookups available at the Trailer Village RV Park. The North Rim only opens from May to October, but provides a more secluded getaway experience. There are many fun activities like backpacking, river trips, mule trips and bike rides along the rim. You can take a Desert View Drive for sightseeing and points of interest along the South Rim, or you can take a boat tour through the canyon on the Colorado River. The Grand Canyon Field Institute also offers informative classes, guided tours and a Junior Ranger program for children. Other family friendly RV parks include the Grand Canyon Railway RV Park and the Grand Canyon/Williams KOA Campground, which are pretty close to the South Rim and all that it has to offer.
Myrtle Beach State Park, South Carolina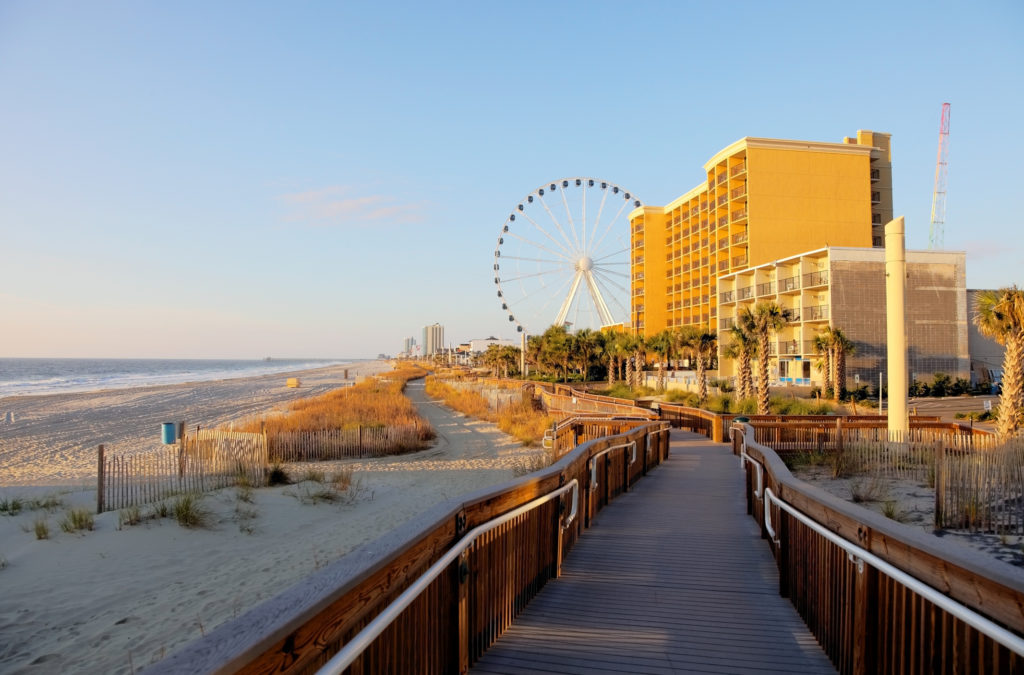 Myrtle Beach has been a popular spring break destination for college goers for years, but there's still plenty of fun things to do for anyone on a vacation. There are miles and miles of sandy beaches that offer watersports like surfing, kayaking, diving, windsurfing and more. There are tons of nature activities available, too, including hiking, fishing, exploring sand dunes and seeing unique wildlife. You can keep the kids occupied at the Family Kingdom Amusement Park or The Pavilion Park. They're both only a short drive from the coast. There are many, many campgrounds you can choose from around Myrtle Beach. Two popular ones include Myrtle Beach Travel Park and Pirateland Family Camping Resort. Both RV parks are family friendly, have amazing amenities and are close to the beach. There are also free things you can do while you're spring breaking in Myrtle Beach State Park. Go bird watching, walk nature trails and bike through the park. Whether you're windsurfing along the coast or fishing on the pier, you'll be having fun the whole time!
San Diego, California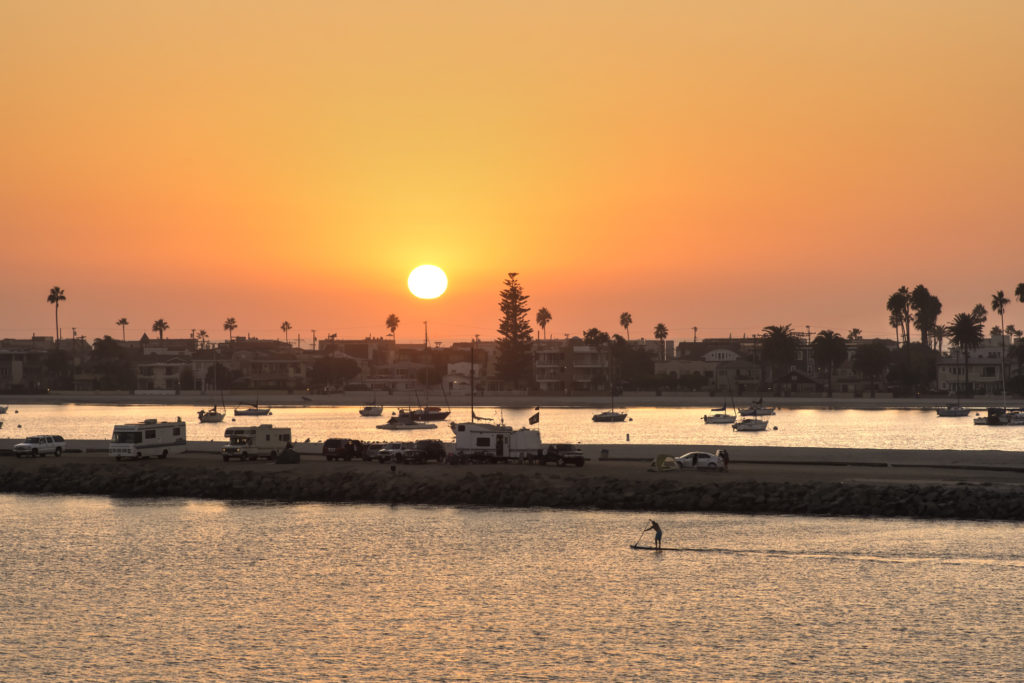 If you're closer to the golden west coast, then San Diego will provide an awesome beach getaway for spring break. San Diego's weather is traditionally warm and breezy, with amazing beaches and fun theme parks. Kids will love the San Diego Zoo, as it is one of the largest in the world. Go to see over 3,500 rare and endangered animals, a botanical collection of over 700,000 exotic plants, and the San Diego Zoo Safari Park's wildlife sanctuary with over 300 species of animals. Don't forget to stop by SeaWorld, as well, so you can see their outside aquariums, marine mammal park and several animal shows. You and the family can go paddle boarding, surfing or kayaking at the many beaches along the San Diego coast. There are RV parks like Silver Strand State Beach Park and Chula Vista RV Resort next to the beautiful Coronado Beach that has the widest expanse of sand of any beach in the area. That means you'll be able to find a great beach spot all to yourselves for sunbathing and sand castle building!
Boston, Massachusetts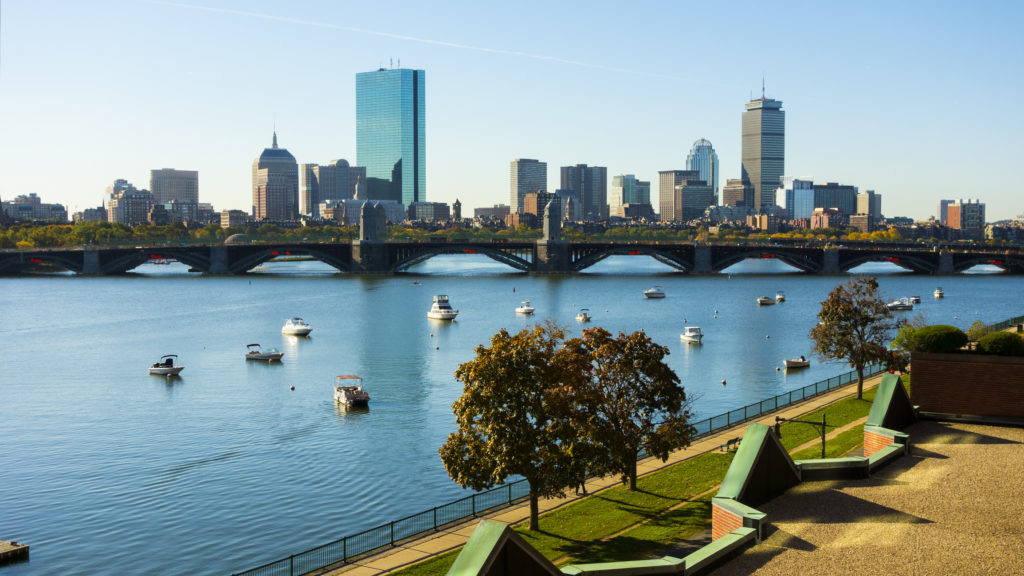 If you're road tripping toward New England for spring break, then you definitely want to stop in Boston, Massachusetts while you're there. Boston is an amazing city full of history, architecture and culture that's fun to explore for the whole family. High school seniors can visit college universities while also enjoying great dining options, walking The Freedom Trail, taking a bike tour around the city and visiting Fenway Park. Spring is a great time to travel to Boston because the city has so much going on. There's the one of a kind Swan Boats in the Boston Public Garden, the start of the Red Sox season and Patriot's Day Weekend commemorating the annual Boston Marathon. All of these events take place in April, so start planning now! Children can also get hands-on at the Boston Children's Museum, the Museum of Science and the Boston Fire Museum. There are many RV parks you can choose from that provide great access to the city. Our top two include the Friendly Beaver Campground and the Boston/Cape Code KOA Campground, both open during the spring months.
Assateague State Park, Maryland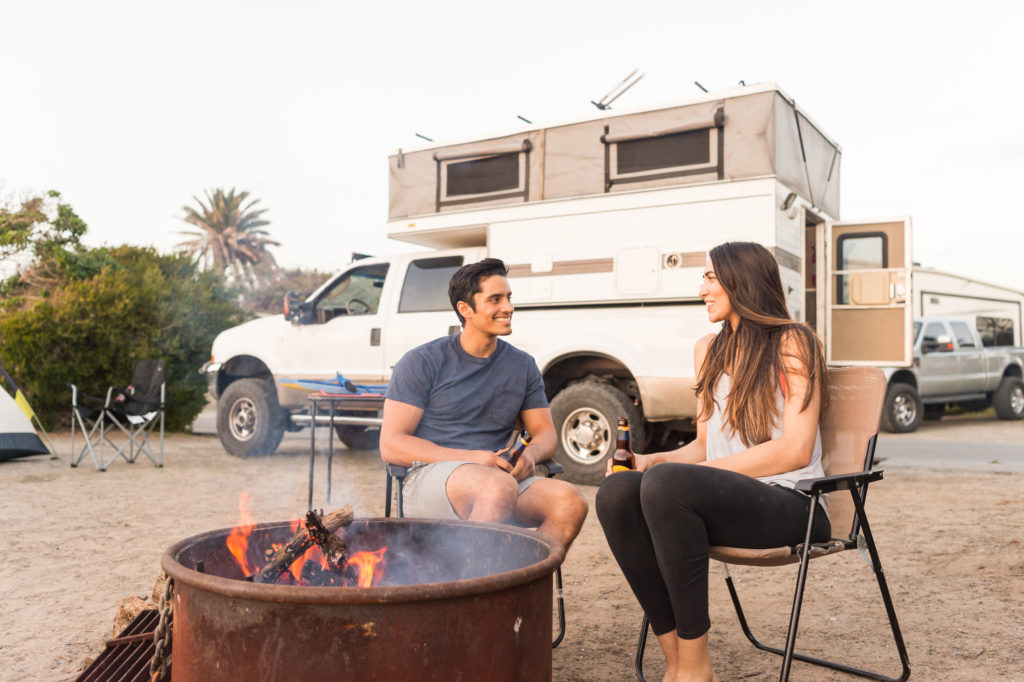 Located on a long, skinny island off Maryland, Assateague State Park is the only oceanfront park in the area. The park offers two miles of beautiful beaches and secluded coves. There's also marsh areas with wildlife like deer, waterfowl, seals and more. Make sure to see the famous wild horses that run free throughout the island and are frequently spotted by visitors. Assateague State Park is home to 312 campsites scattered throughout the island. Most of them have gorgeous beachfront views. It's the perfect location for daytime exploring or overnight camping. You can park your RV at the Assateague Island National Seashore Campgrounds and have a one-of-a-kind spring break experience like never before! If you're already road tripping along the east coast, Assateague Island is a place you don't want to miss.
San Antonio, Texas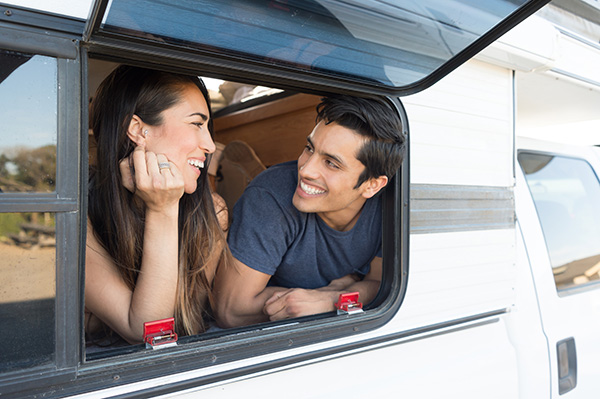 San Antonio is a unique Texas city with a relaxing vibe, great outdoor activities and delicious food. There are a variety of attractions to visit like the Alamo and the San Antonio River Walk. Take a boat tour with the family or dine by the water of the San Antonio River for a romantic evening. Once you hit all the city's hot spots, you can head over to the Government Canyon State Natural Area for a fun camping experience that's less than an hour drive away. You can park your RV at the Lost Resort RV Ranch for easy access to not only San Antonio and the Natural Area, but also Six Flags Fiesta Texas, SeaWorld San Antonio and the San Antonio Zoo. There will be more than enough to do for your spring break when you visit San Antonio!
Spring Break Road Trip Tips
Wherever you decide to spend your spring break, make sure your RV is prepped and ready to go first. It's always better to be safe than sorry, so plan everything from your destination to your budget to your navigation. This will guarantee your road trip is a smooth and stress-free vacation.
Plan Ahead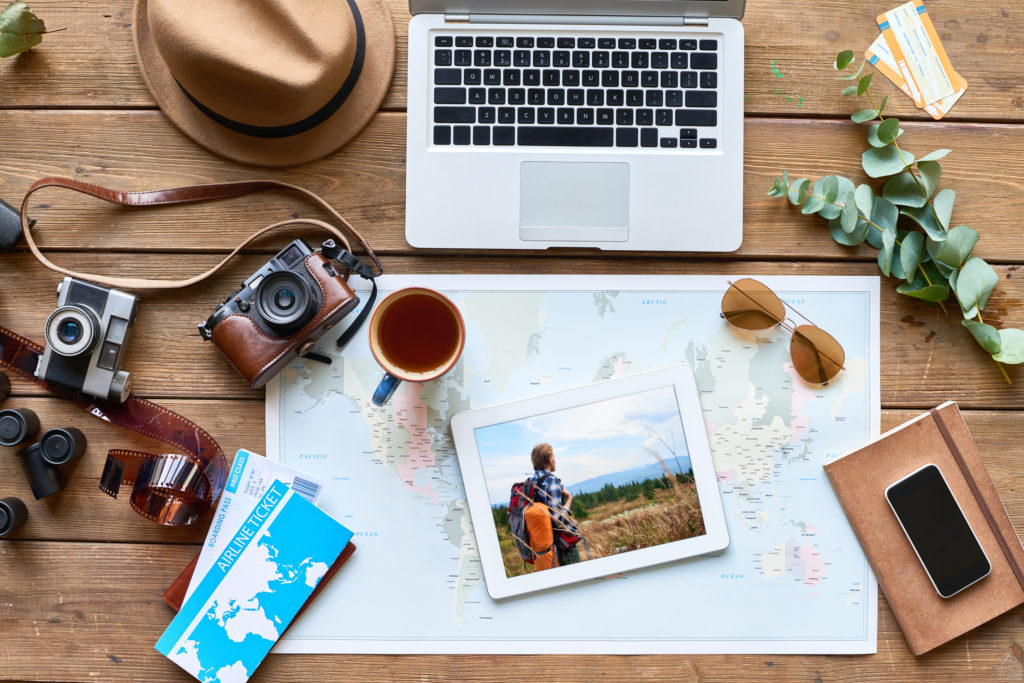 The easiest way to plan your RV spring break getaway is to make checklists. These will help you stay organized, focused and prevent you from forgetting anything important. There are many things you need to plan before you hit the road. It may seem overwhelming at first, but planning everything out ahead of time will make your life on the road a million times easier. Trying to figure out it all out on the way to your destination is never a good idea.
Here's what you should plan before your road trip begins:
Destination. Where do you want to go? Make a list of options and narrow it down from there. Consider the type of vacation you want. Do you want to go somewhere exciting or do you want to relax? Use our list of destinations above to help! Depending on where you want to spend your spring break, you may need to book popular campsites and activities months in advanced. This may alter your decision if you make a spontaneous decision to go on a spring break road trip!
Budget. Once you choose your destination, make sure it fits your budget. Estimate your travel costs by calculating the total gas expense, campsite fees per night, activity costs and food costs. Always allot an amount for other miscellaneous or unforeseen costs that may come up along the way. If your original destination doesn't fit your budget, you may to travel to somewhere closer or go for a shorter amount of time. This is why figuring it out before you go is so important!
Route. Make sure you map out the entire way to and from your destination. You'll want to plan out any pit stops and gas fill ups. Many areas you pass through may not have Wi-Fi, so make sure you have offline map navigation available. Many map apps on your phone have an offline option now, allowing you to pre-download maps for when you need to navigate offline.
Prep Your RV for Travel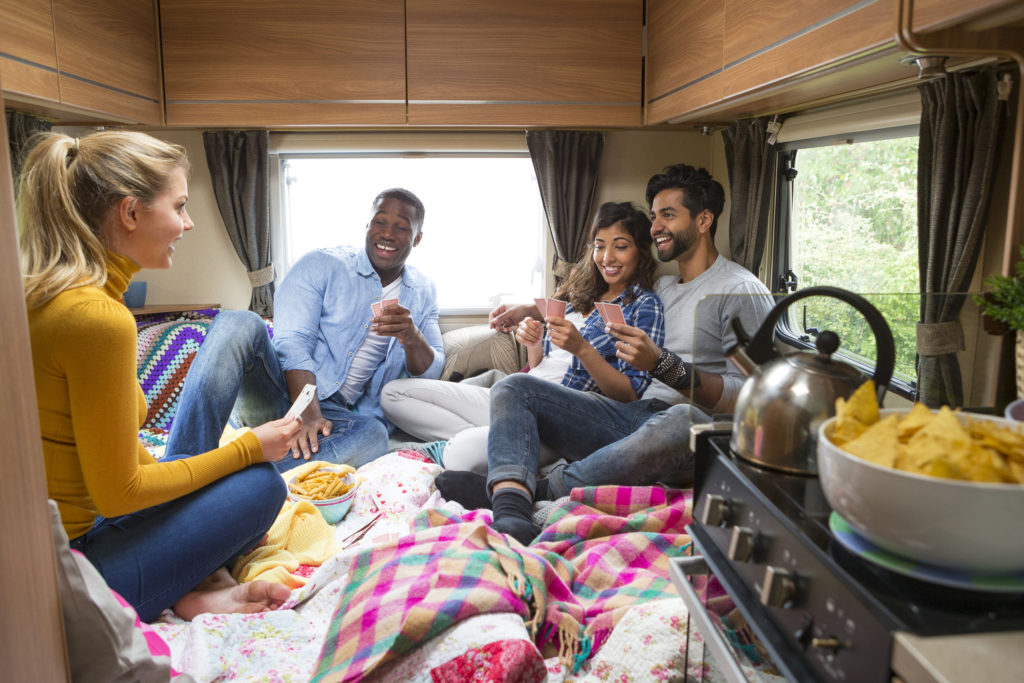 You'll definitely want to make sure every part of your RV is in working order before you start driving. Some of the most important things to check are the RV tires, all filters, emergency equipment, gas and smoke detectors, propane tanks, appliances, oil levels and batteries. You'll want to check everything and take care of any necessary repairs before you start your trip. You definitely don't want to deal with any broken parts on the open road. Also, don't forget to stock your RV with your favorite snacks and games for those long drives in between destinations!
Get Specialty RV Insurance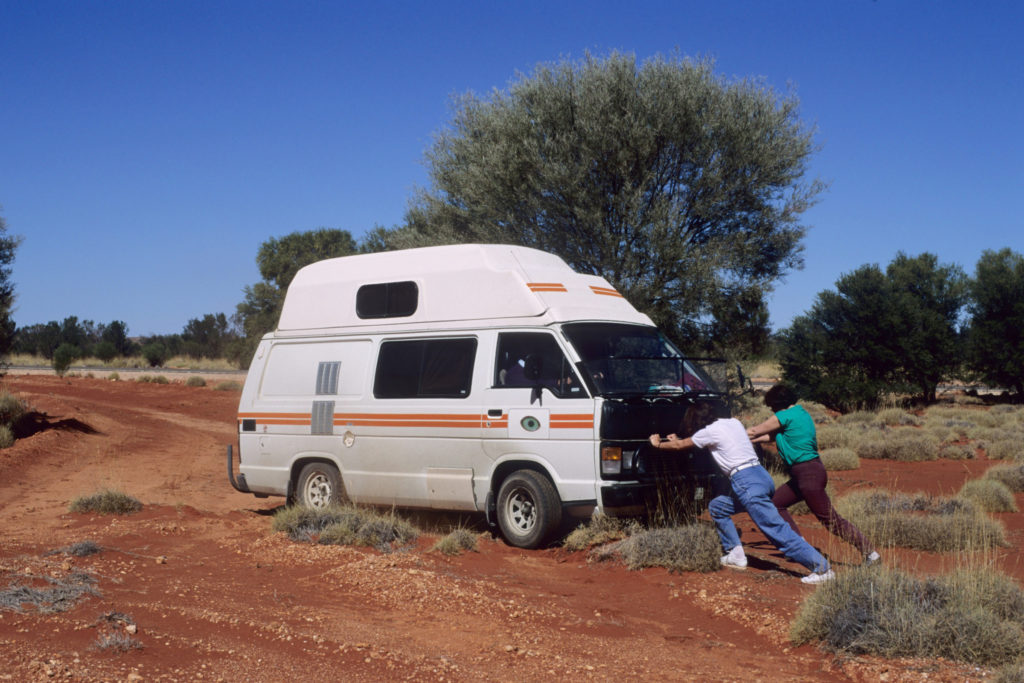 You shouldn't drive your RV anywhere without Specialty RV insurance. Your regular car insurance isn't enough to cover your RV or any accidents that might happen. RV accidents, fires and other mishaps are common due to the large size of the vehicle and the many procedures needed to maintain your RV. The best way to get peace of mind is to talk to an Insurance Specialist about your coverage at (866) 501-7335.
Drive Safely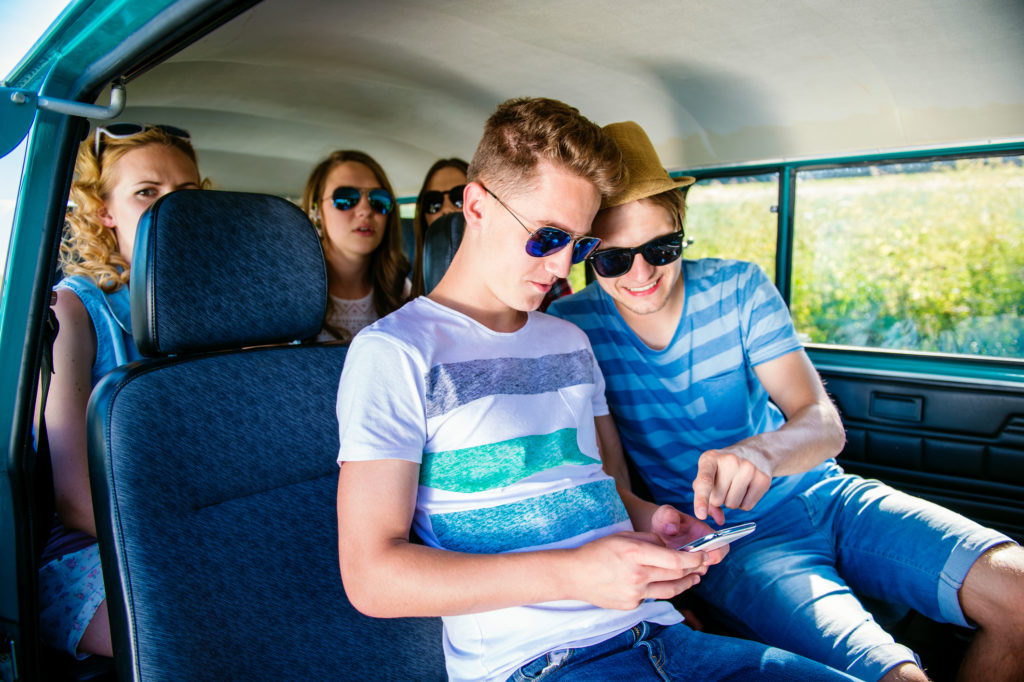 This one may seem obvious, but driving safely under any circumstances can be one of the best ways to avoid an RV road trip disaster. Driving a motorhome is significantly more difficult than driving a car. This is especially true at night, in the rain or on icy roads. If you have a large RV, it's best to avoid driving in these conditions at all. If you must drive at night or in bad weather conditions, make sure your headlights are on the right setting and that you're driving slowly and cautiously. Also, make sure to never slam on the brakes when stopping. Slamming on your brakes in rain or snow can cause your RV to skid or slide!
Other things you can do before your trip include downloading useful travel apps, installing a backup camera system and making sure your RV is stocked with everything you need. Wherever you go for your spring break RV road trip, make sure you plan, plan, plan! This will ensure that you have a fun and worry-free vacation whether you're in Orlando, San Diego or Boston—or all three!
---
The information in this article was obtained from various sources. This content is offered for educational purposes only. It is not intended to replace manuals or instructions provided by the manufacturer or the advice of a qualified professional. The definitions, terms and coverage in a given policy may be different than those suggested here. Such policy will be governed by the language contained therein.