20 Must-Have Apps for RVers and Campers (2021 Edition)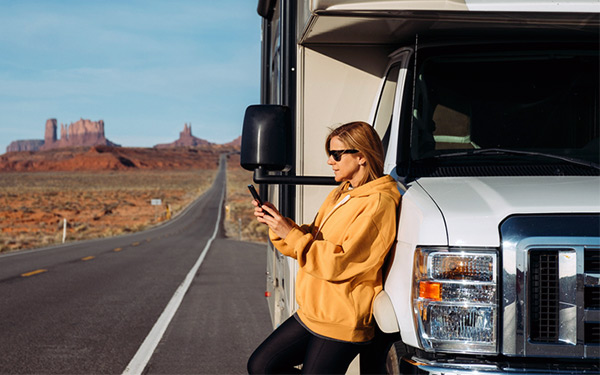 If you're an old-school camper, you're probably thinking, "Nope, I'm not bringing any technology with me on my adventure." But the reality is, you're bound to hit some bumps along the way when taking a road trip of any kind. For instance, what will you do if you arrived at an RV campsite that's already full? How would you know where the nearest gas station is? Or what if your plan to get lost in nature, really means getting lost and you can't find your way out of the woods? Luckily, our smartphones do a lot more than keep us in touch. They can be loaded with helpful apps to make life on the road a little easier. Here are our 20 must-have apps for RVers and travelers that you're going to want to have on your next trip.
1. iExit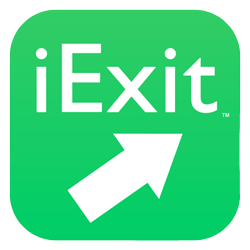 The iExit app is a must-have for all travelers, not just RVers. This handy and free app uses your GPS location to determine where you are on the highway and displays a list view of all the upcoming gas stations, lodging, restaurants, and rest areas along your path. It lets you know exactly how far your next pit stop is and even shows specific businesses. That means no more guessing where the next rest stop to stretch your legs is because you'll know it's coming up ahead!
Cost: Free | Available: IOS & Android
2. GasBuddy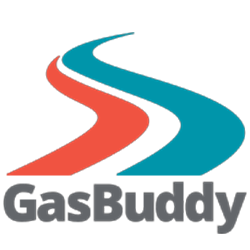 You won't have to worry about running low on gas ever again with the GasBuddy app. GasBuddy is a free mobile app available for iPhone and Android users that displays the nearest fueling station with updated gas prices. Finding inexpensive fuel is key to saving money on the road since RVs can be gas guzzlers. Additionally, the app has several filters where you can search for various fuel types, which is handy for RVers driving diesel trucks or diesel motorhomes. The next time you hit the road, be sure to use this app to help plan your fuel stops and maximize your travel budget!
Cost: Free | Available: IOS & Android
3. RV Dump Station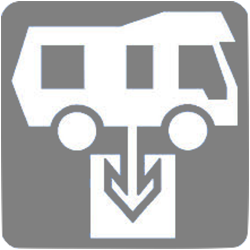 For RVers staying in RV parks and campgrounds, they likely have full hookups with sewer connections to make dumping your gray and black water tanks convenient. But what about RVers who are boondocking or camping for free in an area without sewer connections? There's nothing worse than having to break free from camping to drive around looking for somewhere to empty the tanks. Luckily, the RV Dump Station app locates the nearest dump site – even without internet service since its location database of over 7,200 dump stations is included in the app.
Cost: $0.99| Available: IOS
4. Roadtrippers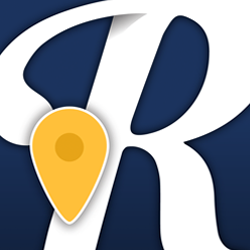 Roadtrippers is the perfect travel planner app to help you map out your trip. Not only will it provide you with directions and overlay your route, but it helps you plan out an itinerary of fun activities to do along the way. Simply enter your start and endpoint, then add attractions, restaurants, scenic spots, parks, and much more to your route without taking a significant detour from your destination. Find amazing places nearby you never knew existed and interesting hidden gems either on the app or their website!
Cost: Free | Available: IOS & Android
5. AllTrails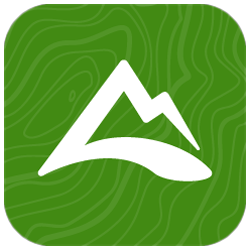 Do you enjoy hiking, skiing, mountain biking, or have a four-legged furry friend that needs to stretch their legs? The AllTrails app offers more than 200,000 trail guides and maps for all your outdoor activities. You can search trails by nearest location or filter by level of difficulty. The app provides trail info, detailed reviews, photos, and pre-downloadable maps in case you lose service while exploring the great outdoors. The best part of the app? It's curated by millions of hikers and campers who have been there before.
Cost: Free or $14.99/year for Pro | Available: IOS & Android
6. WeatherBug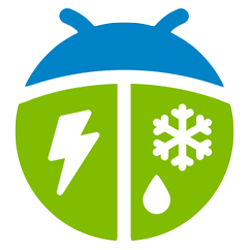 This is the most comprehensive app to check the weather. It may sound simple but it's one of the most underrated apps since you never know what Mother Nature is going to throw at you. Knowing the forecast before you hit the road can help you prepare for certain conditions or avoid dangerous weather altogether. It comes complete with Doppler radar, weather alerts, forecasts by the hour or next ten days, and more.
Cost: Free | Available: IOS & Android
7. Togo RV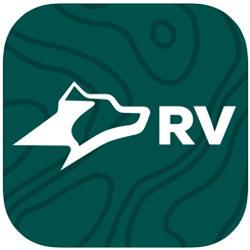 Togo RV is the ultimate app to keep RV owners organized and safely on the move. With a subscription, the app includes an RV-friendly GPS customized for your RV. Simply plug in your RV's information and the navigation considers your size, weight, low overhead clearances, and terrain grade. The subscription also offers a full library of customizable checklists to help RVers stay organized with trip planning and keep track of service and maintenance. Included with the subscription is access to over 15,000 overnight RV parking locations and full access to Roadtrippers's premium plan.
Cost: Free or $39.99/year for Plus | Available: IOS & Android
8. First Aid American Red Cross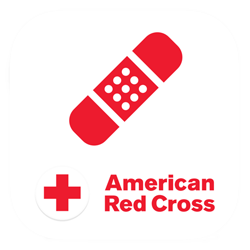 Hopefully, you won't need to pull this app up, but if something terrible happens on your trip, this app may save lives. Not only does it give you step-by-step advice, but it also includes instructional videos if you find yourself having to administer help to yourself or another camper. The best part is that the app comes preloaded with content, so you don't need internet access to use it.
Cost: Free | Available: IOS & Android
9-19. Apps for Finding Places to Camp or Boondock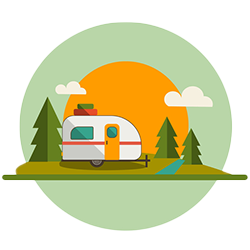 One of the biggest challenges to RV travel is finding places to camp. Remember that all-too-familiar scenario where you arrived at a campground hoping to get a walk-up site to find out they are all full? What do you do then? Fortunately, there are plenty of great apps to save the day. Here are the most popular apps for finding the perfect place to pitch your tent or park your RV.
20. Coverage?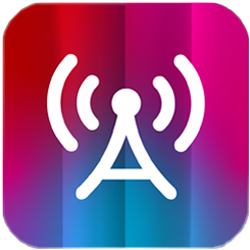 This app is a must-have for RVers who work remotely from the road or for those who can't wait to finish their Netflix shows. Besides, as an RVer, you know all too well that there are some places you need to have a reception to get directions or get in touch with family or friends. Coverage? shows you the cell coverage for AT&T, Sprint, Verizon, and T-Mobile in a map view, so you'll know exactly where you can find signal or where you can go to get off the grid.
Cost: $2.99 | Available: IOS & Android
Bonus Tip: Shop Your Rate at QuickRVInsuranceQuotes
Speaking of coverage, the best way to assure your trip is relatively hassle-free is to have the proper insurance coverage for your home on wheels. Speak with a licensed RV Insurance specialist today at (866) 501-7335 to get a better understanding of what coverage you need for your RV. We'll help you discover the best rates and coverage options that fit your needs.
---
The information in this article is obtained from various sources and is offered for educational purposes. It should not replace manuals or instructions provided by the manufacturer or the advice of a qualified professional. No warranty or appropriateness for a specific purpose is expressed or implied.