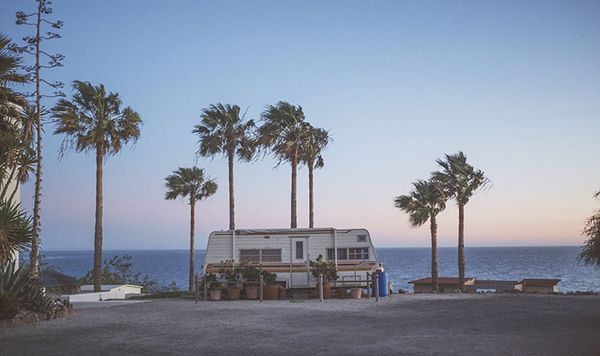 Should you get a specialized RV insurance policy? If you are a new or even an experienced RV owner, you may wonder about the importance of getting an RV policy versus a standard automobile policy from your current insurance carrier. An RV insurance policy may just feel like "one more thing" that you will need to spend money for, and you may already feel concerned about making the payments on your RV. But, really you will be putting yourself in a potentially more financially damaging position if you don't get an RV insurance policy. The benefits can far outweigh the costs.
Purchasing an RV Insurance Policy
Insurance in general is not something that people enjoy purchasing. It may feel like "wasted" money if you never make a claim. But, when you need it, you are so grateful that you have it. Here are some advantages of purchasing an RV insurance policy for your new or used RV:
An RV policy covers things that a regular automobile policy does not. Some people choose to insure their new or used RV with their regular insurance carrier. The problem with this is that it is only covered like a car. RVs are homes on wheels. An RV insurance policy covers your recreational vehicle like both. If someone were to slip and fall on the steps of your RV, you would have coverage to protect you.
A good RV insurance policy on your new recreational vehicle will give you replacement coverage. If your new RV is totaled in an accident or other catastrophe in the first 5 years, you will be able to replace it with a brand new model that has the same features and options. If it is totaled after 6 to 10 years, you will get back the purchase price. On a used RV insurance policy, you will get back what you paid for the RV.
You can get an RV insurance policy for any type of recreational vehicle ranging from a truck camper, to a travel trailer, to a diesel pusher motor home. Not only can you get an RV insurance policy for any type of recreational vehicle, you can also get coverage for any age of recreational vehicle. This is great news for those bargain minded buyers who have purchased a pre-owned RV at a discounted cost.
Knowing that You're Protected
When you get RV insurance you are protecting one of the bigger investments that you will make in your life. An RV is an investment in your lifestyle.
If you want to protect your RV even further, you should also consider purchasing an extended warranty. Most manufacturers' warranties do not last for longer than 3 years. If you plan on owning your recreational vehicle for longer than that, an extended warranty can give you an even greater peace of mind, leaving you free to travel and have adventures without worrying about the cost of repairs.
RV insurance and extended warranties are expenses that really can save you heartache and money on your new or used recreational vehicle.
---
The information in this article was obtained from various sources. This content is offered for educational purposes only and does not represent contractual agreements, nor is it intended to replace manuals or instructions provided by the manufacturer or the advice of a qualified professional. The definitions, terms and coverage in a given policy may be different than those suggested here and such policy will be governed by the language contained therein. No warranty or appropriateness for a specific purpose is expressed or implied.