RV Insurance Costs : Is it Worth The Investment?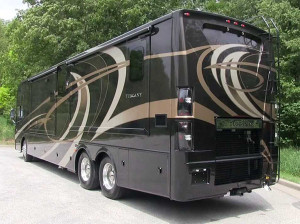 The state of the general economy has everyone looking for ways to cut back. But when it comes to insurance coverage for your RV, ensure that you have the coverage you need. One way to save on RV insurance costs is to compare rates online. There are definitely reputable RV insurance companies that offer discounted rates without compromising on the coverage. Know what you're looking at in terms of your coverage so that you'll notice when something important is missing from a proposed package. Just remember; letting the additional cost of RV insurance scare you away from signing up for a policy to protect your investment is one of the worst moves you can make as a new (or old) RVer!
Compare RV insurance Costs Online
Get online to compare rates. You can get in touch with several different companies in a short amount of time. You'll have prices, and coverage details listed out clearly so you can compare and contrast what each company is changing and which coverage is actually giving you the best protection for your money. Select your top few RV insurance companies, but don't actually buy anything yet!
In many cases, consumers looking at RV insurance haven't yet made their purchase. This is the perfect time to consider buying RV insurance and to purchase and extended warranty, as well. It would be the right time to consider insurance because you haven't yet locked in a payment for your RV. Take the cost of your insurance and the cost of your extended warranty and include it in the proposed cost of the RV you are looking to buy. That way you'll be able to control your spending so that it fits well within your budget. Too often people purchase as MUCH RV as they can at the outset and don't take into account the additional costs of owning an RV and they end up overextending their financial capabilities. It's far more fun to enjoy your new RV if you're not stressed out about meeting your payments.
It's not required, but is a Necessity
If you find yourself questioning the additional cost of RV insurance and wondering if you can do without…stop! All you need to do is consider just how much money you are investing in your purchase and consider losing it to one bad move on the road, a bad tire or one bad weather anomaly that was out of your control. People often feel more comfortable adding their new RV to their current auto insurance plan. This is a possibility open to RV owners, but it's not the best option. RV insurance offers more thorough coverage in comparison to auto insurance coverage when it comes to recreational vehicles for obvious reasons. It was designed with your vehicle in mind rather than using coverage designed for a different type of vehicle altogether. Costs are generally close when comparing auto insurance and RV insurance coverages on your RV so going with the one that provides more comprehensive coverage for your vehicle is the obvious way to go.
When deciding on coverage there are a few things to consider. Purchasing both liability and physical damage coverage obviously provides a much more extensive policy for your vehicle; it can even include a full replacement of a totaled vehicle. RV insurance will cover damage that might occur to your awnings (sadly…it happens fairly often), your slideouts or anything else on your RV. You're even covered against injury to visitors that occur involving your recreational vehicle. It's like a combination of auto and home insurance coverage.
Don't Leave RV Insurance Out of Your Budget
Nobody likes wasting money; especially when money is tight. But RV insurance just isn't one of the things that you can cut out of your budget. It's not a movie membership that you can cancel and not experience any negative consequences. To make it more palatable to your budget carefully research the best rates and best coverage online before you make your final decision. If you know what's available and how much it costs before you talk to anyone or sign any paperwork you'll be able to feel comfortable that you're getting the best deal out there. And you'll be covered!
The information in this article was obtained from various sources. This content is offered for educational purposes only and does not represent contractual agreements, nor is it intended to replace manuals or instructions provided by the manufacturer or the advice of a qualified professional. The definitions, terms and coverage in a given policy may be different than those suggested here and such policy will be governed by the language contained therein. No warranty or appropriateness for a specific purpose is expressed or implied.