Recreational Vehicle Insurance Facts and Benefits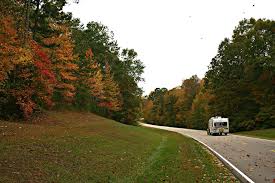 A specialized recreational vehicle insurance policy can offer you several benefits that a regular car policy cannot. No matter if you are a new RV owner or an experienced driver, you should be aware of what recreational vehicle insurance can offer you and how it differs from typical auto insurance. While recreational vehicle insurance may feel like an added, unnecessary expense, it is an essential part of living life, full or part-time, on the road. Buying recreational vehicle insurance that is specific for your motorhome will give yourself financial ease in the long run. You will even find that the benefits of having recreational vehicle insurance will outweigh the costs incurred.
Benefits to Buying Recreational Vehicle Insurance
No one gets excited about purchasing insurance, whether it's home, car, or fire, and no one plans on having to ever make a claim. Yet, when you do, you will be happy that you have purchased it. Below are some advantages to buying recreational vehicle insurance for your RV.
A recreational vehicle insurance policy will offer you coverage that typical auto insurance does not. You may be able to insure with your regular carrier, but it won't offer nearly as much coverage option as a specialized recreational vehicle insurance policy will. RVs are often second homes, so your recreational vehicle insurance policy should treat it as such. You will have protection for someone falling off of your steps or if your awning breaks.
Replacement coverage is another positive advantage to buying RV insurance. If your new motorhome is wrecked or damaged within the first five years of you owning it, there are policies available that offer full replacement. If it is damaged and you've owned it for six years or more, you may get the purchase price back. Used RV policies will differ.
RV policies are available for all types of RVs, from travel trailers to diesel pushers. You can also get a policy for any age of RV, which is a great option for people who like to purchase RVs pre-owned.
Making the Investment
Buying RV insurance for your RV is one of the smartest investments you can make, since your RVing lifestyle can become a way of life.
Another reminder is for you to look at the additional purchase of an extended warranty, which extends beyond the typical manufacturer's warranty offer. This will give you additional peace of mind and ease while driving, knowing you are protected.
These added expenses should be viewed as something positive and advantageous to benefit your RVing lifestyle and purchase. It will save you future heartache on your motorhome and on your pocketbook.
The information in this article was obtained from various sources. This content is offered for educational purposes only and does not represent contractual agreements, nor is it intended to replace manuals or instructions provided by the manufacturer or the advice of a qualified professional. The definitions, terms and coverage in a given policy may be different than those suggested here and such policy will be governed by the language contained therein. No warranty or appropriateness for a specific purpose is expressed or implied.