Recreational Vehicle Insurance at places like RV America Insurance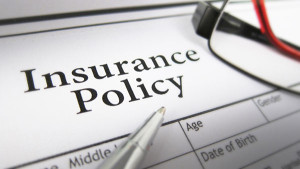 RV America insurance is an example of a specialized company that focuses on recreational vehicle insurance. Quick RV Insurance Quotes also is a company that focuses on RV insurance. We recommend shopping around for policies, and bringing your results to Quick RV Insurance Quotes. Often times we can match or beat competitors RV insurance policies.
No matter what, if you own an RV, getting an RV specific insurance policy from an RV specific insurance company is to your benefit. There are several intricacies and details that pertain to the RV lifestyle that companies like Quick RV Insurance Quotes, RV America insurance, and other RV specific insurance companies are knowledgeable about. The typical auto insurance company is not. You want to buy insurance for your motor home from an RV insurance expert. Below are two major items that pertain directly to recreational vehicles and RV living that auto insurance companies will not cover.
RV Insurance Covers Propane leaks and Refrigerator Repairs
Many insurance claims are made to Recreational Vehicle insurance companies each year regarding propane tank leaks or refrigerator repairs. Auto insurance won't cover this, and the typical auto insurance agent will not be able to address such concerns. RV insurance can cover such damage. These items are important to RVing and traveling in your home on wheels. Protecting and acting in a preventative fashion on these important RV items may protect you from other damages, such as fire. RV specialized insurance companies are the route to take when purchasing motor home coverage.
Why You Should Get Specialized Recreational Vehicle Insurance
Specialized insurance for RVs will cover user-error in forgetting to retract steps and awnings.
Awnings and steps are permanent accessories on your recreational vehicle that tend to get damaged, especially when they are left out and are not pulled in before the driver gets on the road. They are also easily damaged. Many insurance companies view these two items as added accessories, so they do not cover them. A specialized RV insurance agent understands their necessity to your RV, and he/she will work to find a coverage option that suits your needs, in case of repair or replacement.
Purchasing RV insurance from an agent that is specialized will guarantee you long lasting coverage for your motor home and life on the road. They are knowledgeable in RVing and will be able to help you where an auto insurance agent will not.
The information in this article was obtained from various sources. This content is offered for educational purposes only and does not represent contractual agreements, nor is it intended to replace manuals or instructions provided by the manufacturer or the advice of a qualified professional. The definitions, terms and coverage in a given policy may be different than those suggested here and such policy will be governed by the language contained therein. No warranty or appropriateness for a specific purpose is expressed or implied.