Motor home Insurance- Save Money on RV Storage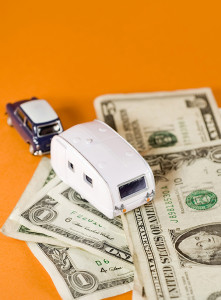 You will find that motor home insurance plays a strong role in helping you protect your RV investment – both while traveling on the road and while it is parked in storage. There are specialized motor home insurance policies available on the market to help you save money in storage protection. This will help you feel more at ease when your RV is parked and not in use. Motor home insurance policies will vary, depending on when you are in your recreational vehicle and when you are not.
Spend ample time researching your motor home insurance policy options. This will help you guarantee that you find a motor home insurance policy that will maximize your results.
When your RV is Being Stored and Not in Use
Did you know that you can suspend your motor home insurance while it is being stored?
Make sure, when shopping around, that you ask a motor home insurance carrier about the rules and restrictions on holding your coverage when your RV is not in use. This is especially helpful if you are not on the road for lengthy periods of time. If you are able to suspend your motor home insurance policy during this time, then you will save money when your recreational vehicle is not in use.
Other Available Coverage
Ask about critter coverage with your motor home insurance.
Critter coverage will be covered in your motor home insurance if it is damaged by an uninvited animal. It is common that when your RV is being stored that mice, cats, squirrels, and other animals climb into open spaces. This could also occur when your motor home is parked at a campsite. Since these animals can damage RVs, motor home insurance that is tailored to serving RVers will have options that cover such instances.
Animals can eat wires, chew on lines and cables, or nestle themselves into a crevice leaving droppings that are not fun to clean up. It is important to note that typical auto insurance will not cover this. You will find knowledgeable agents to help guide your purchase when researching a policy that is targeted directly to RVs and RV owners. These talented agents will be aware of what owning an RV entails and help you protect your investment before any unnecessary damage occurs.
Getting Your RV Replaced
RV insurance may have full replacement coverage for your unit.
If your brand new RV is stolen or damaged within 5 years of your purchase, you may have the option for full replacement coverage. Used recreational vehicles may not have this option, so ask your agent. If you choose to use your auto policy to cover your RV, you may find that you are not fully covered, but are covered at a depreciated value.
Purchasing a Specialized Motor Home Insurance Policy
Plan on purchasing a specialized RV policy for your motor home. You will quickly find that it is a cost effective and money saving way to protect your large investment. Save money and live a life on the road with a peace of mind. Talk to a specialized motor home insurance agent today to see which policy will give you the best coverage for your budget.
The information in this article was obtained from various sources. This content is offered for educational purposes only and does not represent contractual agreements, nor is it intended to replace manuals or instructions provided by the manufacturer or the advice of a qualified professional. The definitions, terms and coverage in a given policy may be different than those suggested here and such policy will be governed by the language contained therein. No warranty or appropriateness for a specific purpose is expressed or implied.