Explore Canada For Free All Year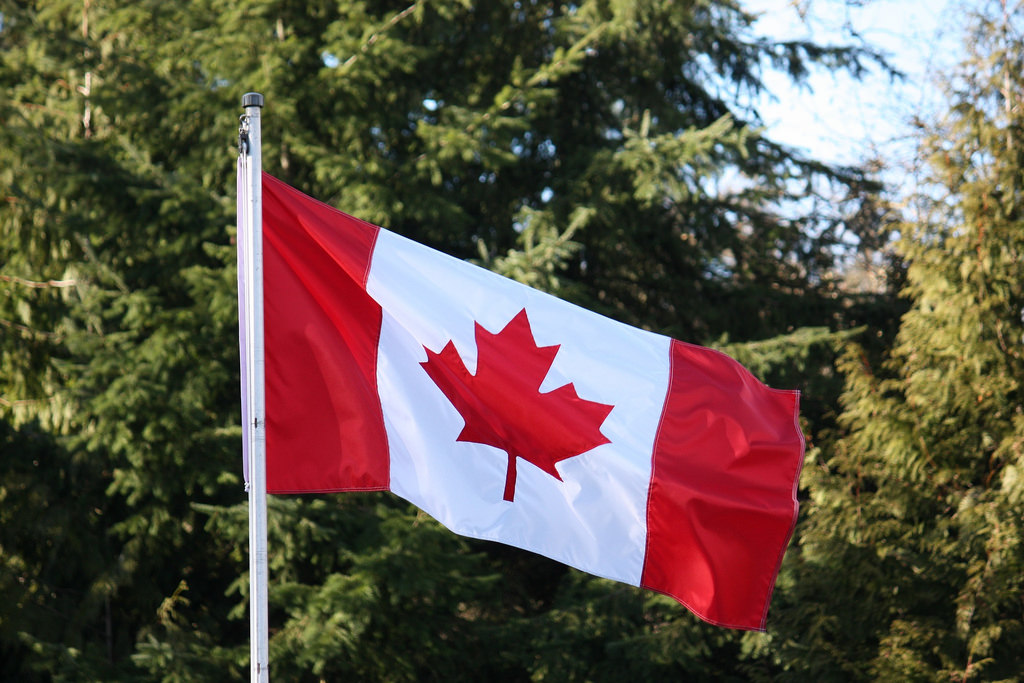 Looking for the perfect summer getaway—for free? Pack your bags and start up the RV! Bring the family along to celebrate Canada's 150th anniversary of Confederation at over 171 national parks, historic sites and marine conservation areas. Why? There's free admission for everyone! If you're looking for the ultimate (and affordable) family vacation or couple getaway, then at least one national park in Canada is calling your name. And you only need one thing: a free Parks Canada Discovery Pass. This will give you free entry to all of Canada's most scenic must-see national parks. It's readily available to order online and you only need one Discovery Pass per vehicle. We've even picked out Canada's top eight national parks to cross off your bucket list this summer!
Guess what? You don't even need any additional RV insurance, the way you do when road tripping in Mexico. All you need to do is call your Insurance Specialist at 866.501.7335 and tell them about your upcoming trip. You'll receive a special card for entrance into Canada, but you don't need to purchase any additional coverage for it. While you're at it, you may also want to get a new quote to see if you can get a better rate than the one you have now before heading north.
1. Banff National Park
This national park holds a special place in Canada's heart as its very first one established. Banff National Park features a glistening turquoise glacier lake, an epic view of the Rocky Mountains and some of the best ski slopes in the nation. For the summer, Banff is the ideal location for those who love hiking, cycling and camping. The national park also hosts Lake Louise, one of the top honeymoon destinations in the world. As the flagship of Canada's park system, over three million visitors venture to Banff a year. You definitely want to be one of them on your next road trip.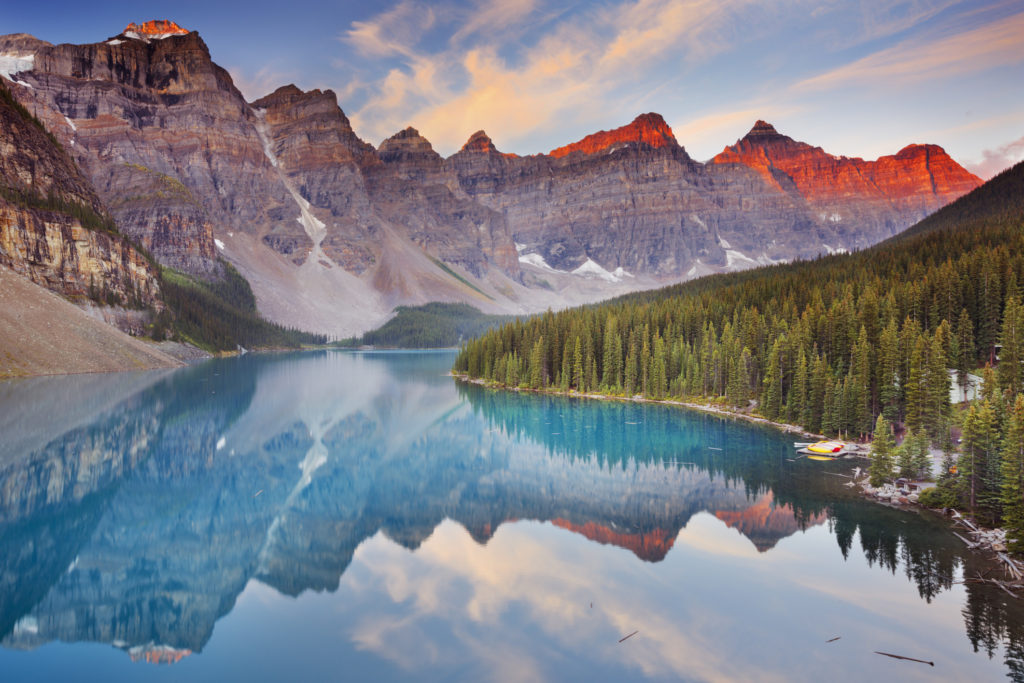 2.  Jasper National Park
Now, this park seems to have everything. Jasper National Park is the largest national park in the Canadian Rockies, extending over 36,000 feet and including the Canadian Rocky Mountain Parks World Heritage Site. It has an extensive trail network that will lead you to its magnificent lakes, beneath towering peaks and through vividly green forests. In Jasper, you can find Maligne Lake, the Columbia icefields and the famous Dark-Sky Preserve. The preserve is recognized by the Royal Astronomical Society of Canada. If you decide to head here at the end of summer, don't miss out on the Dark Sky Festival in October so you can stargaze like never before!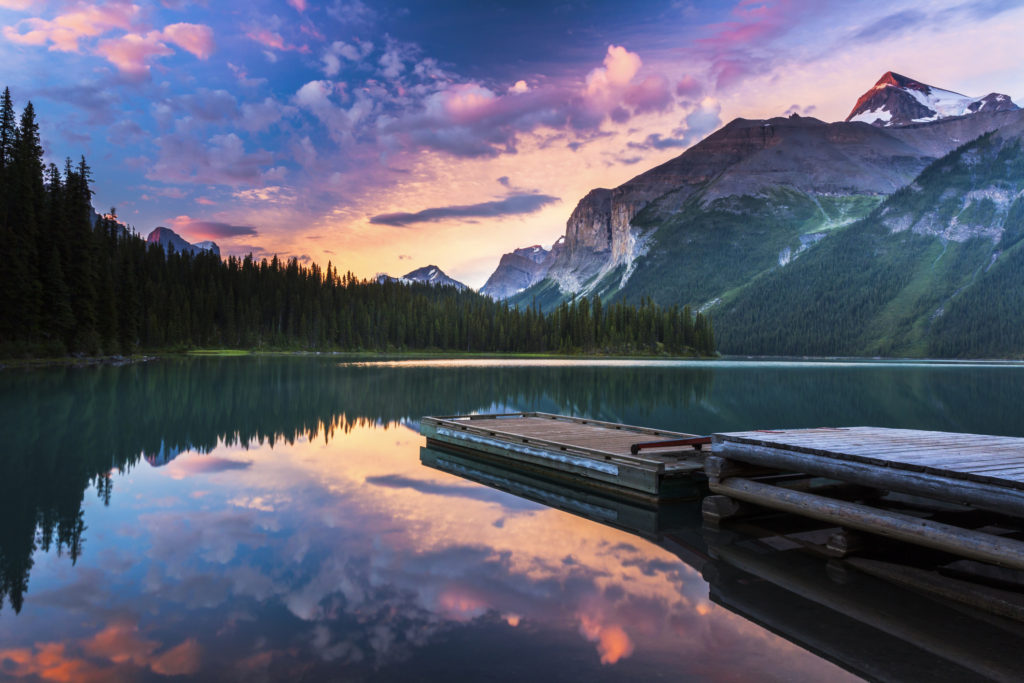 3.  Waterton Lakes National Park
Right here is where the Alberta plains meet the Rocky Mountains. The ecosystem within allows for greater biodiversity than any other park, including wildlife, wild flowers and wild grizzly bears. Waterton Lakes National Park is somewhere that you need to check off your bucket list. It's the only park in the world qualified as a World Heritage Site, a US-Canada peace park and a biosphere reserve. It also contains Waterton Lake, the deepest lake in the Canadian Rockies. Here, you can take a relaxing yet breathtaking boat tour.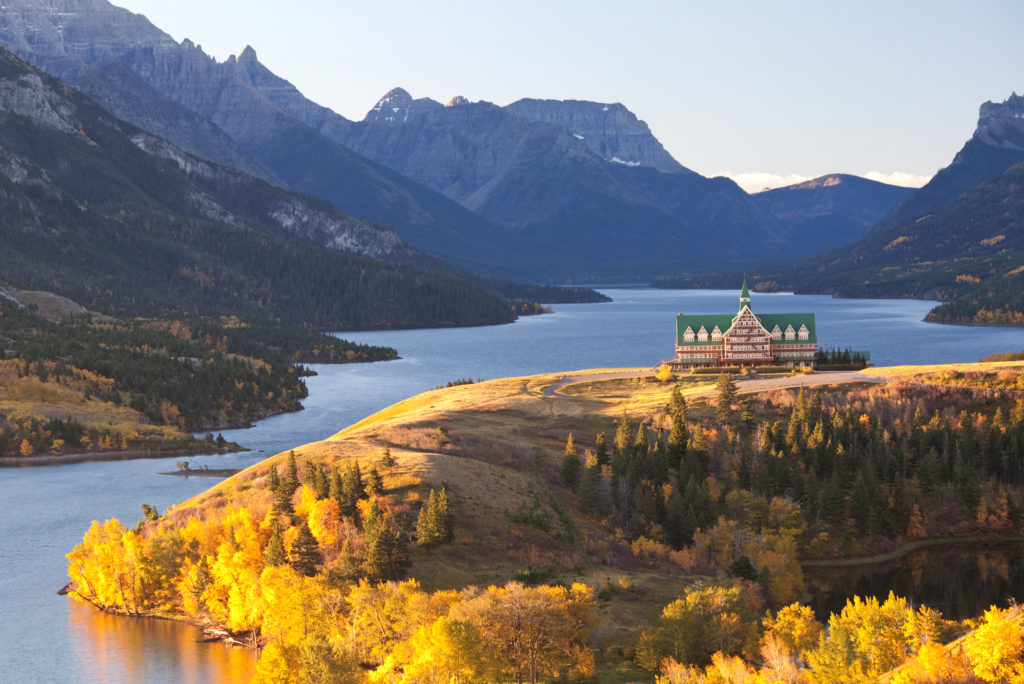 4.  Pacific Rim National Park
This national park is broken up into three parts for maximum exploration. The first part in Pacific Rim National Park is the famous West Coast Trail. This magnificent trail stretches for miles and overlooks the Pacific Ocean like you've never seen before. The Long Beach region is where you can follow the shoreline and pitch a tent or head out for surfing at one of the most popular spots in Canada. Finally, there is the Broken Group Islands, which are only accessible by boat. Here you'll find thundering waterfalls, lush rainforest and natural sandstone cliffs. It all just sounds like a wonderful dream, doesn't it?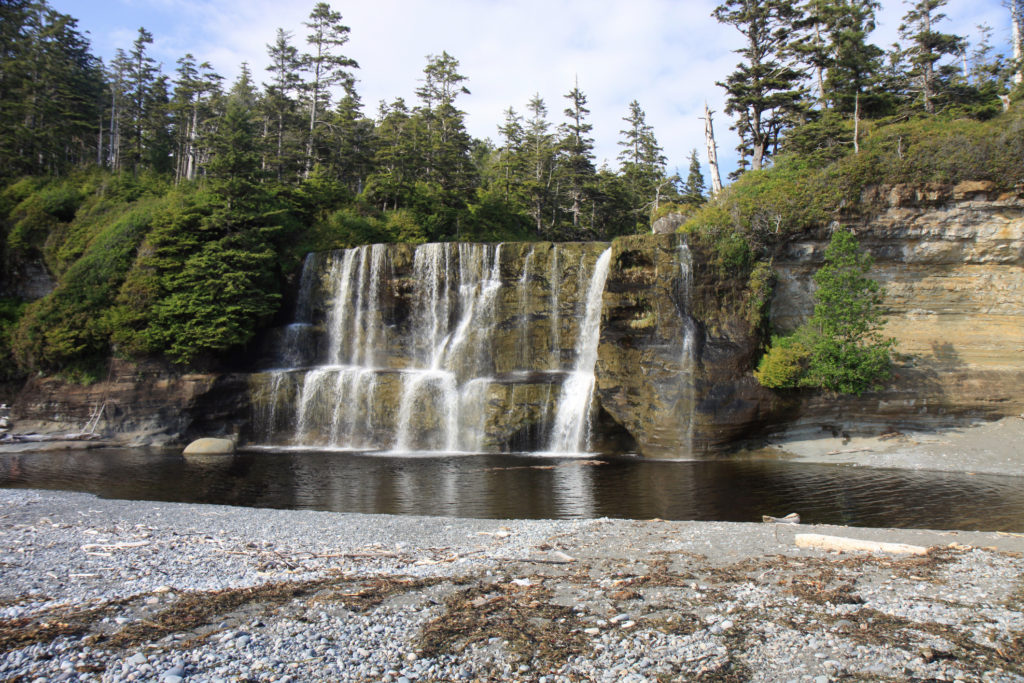 5.  Fundy National Park
Here you will find the highest tides in the world! At Fundy National Park, you can trek through winding forest and kayak through the high tide of up to 55 feet. Be sure to explore the colorful sea floor at low tide before its hidden by the waves once again. There are magical waterfalls and streams, the iconic Hopewell Rocks and the Acadian Maritime Forest that's home to over 260 species of birds. And while you're busy bird watching, the family can enjoy activities like fishing, tennis, lawn bowling, mountain biking and golfing. Not to mention that this park is the only place you can snorkel with the extremely rare Bay of Fundy Atlantic salmon.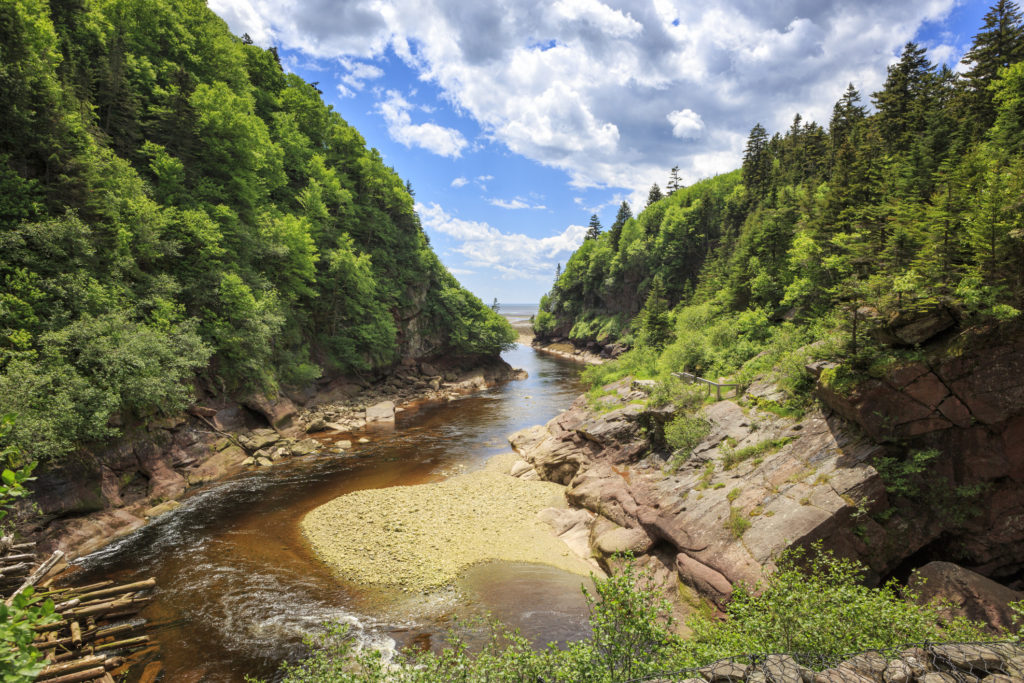 6.  Gros Morne National Park
This national park is a dream destination for anyone into photography, geology, hiking or just one-of-a-kind breathtaking views of nature (so basically, everyone). It's named after its highest peak, Gros Morne, and gives way to tons of amazing viewpoints from the Lone Range Mountains. Besides a magnificent mountain range, Gros Morne National Park includes a wide variety of landscapes to take in. You can see and explore lakes, bogs, fjords, cliffs, tundra and beaches. The ancient land is home to sea life, moose and caribou, and the lively Arctic hare.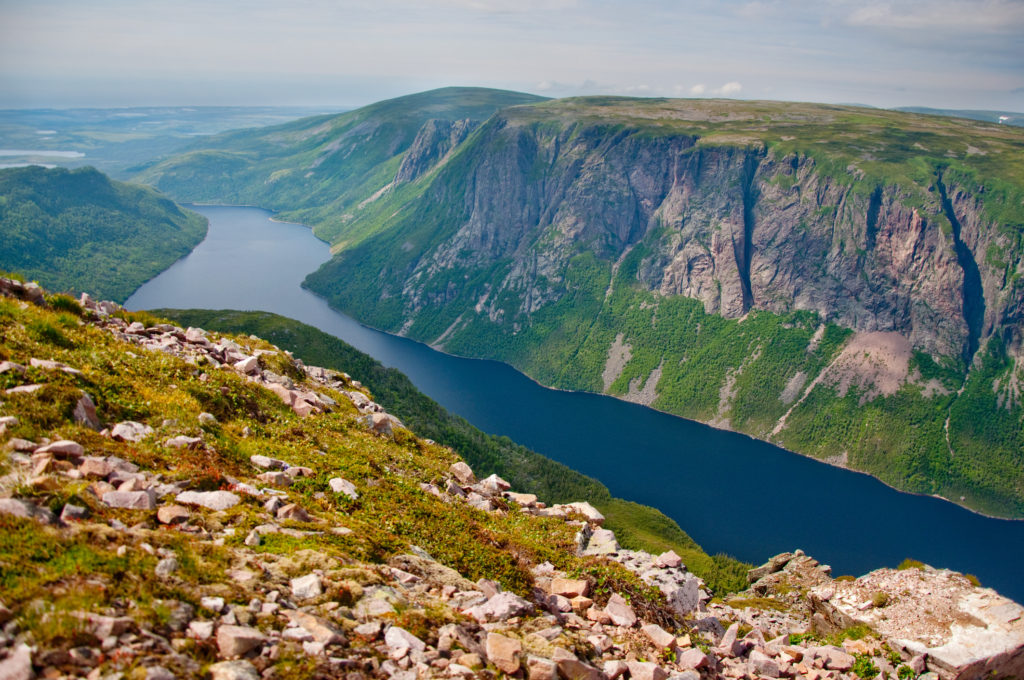 7.  Riding Mountain National Park
If you love being outdoors surrounded by wildlife, the Riding Mountain National Park will be your dream come true. This park contains three different geological zones, where you can see a surprisingly diverse range of animals. These zones include aspen parkland, mixed-wood forest and one of the last remaining deciduous forests in Canada. Watch the leaves change colors as summer turns to fall. Animal lovers can visit the bison range in the prairies, black bears and moose in the aspen parkland, wolves and elk in the forests. There are over 260 species of birds, including white pelicans and Canadian geese to see, too.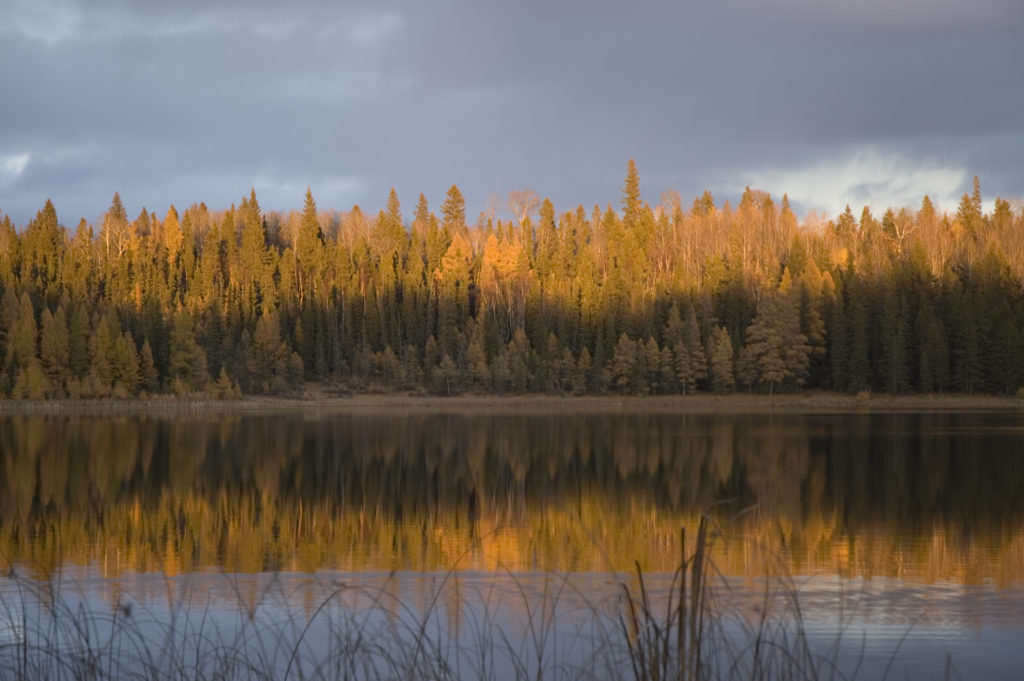 8.  Yoho National Park
If you're looking for somewhere a little quieter, but equally picturesque, Yoho National Park is the perfect spot. Delve into nature with this park's stunningly vibrant Emerald Lake, the scenic Natural Bridge and the 1,260-foot high Takakkaw Falls. On your road trip, make sure to leave time to take in Yoho's intricate rock walls and high mountain peaks. Also stop to explore over 200 miles of hiking trails. Surrounded by lakes and forest, you and your loved one can easily find a romantic spot to enjoy Yoho's tranquility and each other's company.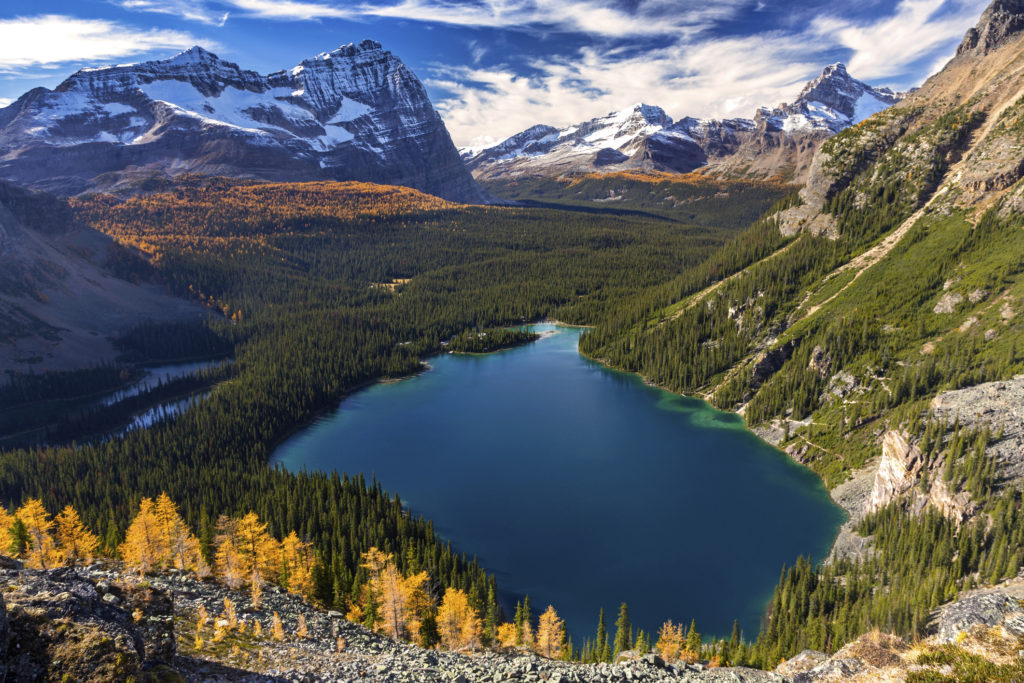 If you still can't decide which national park you want to visit this summer, it probably means that you need to explore them all. Remember, entry is free for all of the parks, making you only one Discovery Pass away from an awesome road trip. Join in on Canada's year-long celebration and go on the outdoor adventure of a lifetime! What are you waiting for?
---
The information in this article was obtained from various sources. This content is offered for educational purposes only and does not represent contractual agreements, nor is it intended to replace manuals or instructions provided by the manufacturer or the advice of a qualified professional. The definitions, terms and coverage in a given policy may be different than those suggested here and such policy will be governed by the language contained therein. No warranty or appropriateness for a specific purpose is expressed or implied.