Do I Need to Buy Mexico Insurance for My RV?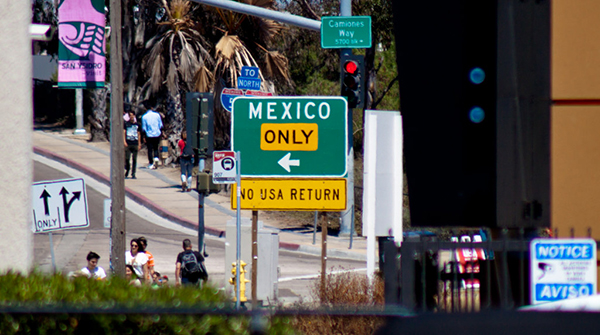 Your RV is ready for your summer adventures and you've got your sights set on Mexico. The beaches are beautiful, it's a short driving distance away, and you've heard that you're not required to buy any special Mexico RV insurance if you already have a U.S policy on your vehicle. Unfortunately, that's not always true. It used to be that Mexican authorities would only demand proof of financial responsibility in the case of an accident. This meant that all you had to do was pull out all your credit cards to pay for damages. There is now a new law, however, stating that you have to buy international car insurance, even to cross the border to Mexico. At the very minimum, you'll need to carry liability coverage.
In the case of RVs, however, sometimes Mexico coverage is included if you already have Comprehensive and Collision coverage on your RV. Otherwise, it can be added as an option. Make sure to check with your carrier before assuming you're covered.
U.S liability insurance is not recognized by Mexican law. Some insurance carriers partner with companies located in Mexico to offer insurance underwritten according to Mexican law, so your existing insurer may be able to help you get temporary coverage for your upcoming trip. It will, however, be separate from your U.S policy.
The Cost of Mexico RV Insurance
Most drivers are in for a shock when they get their first quote for Mexico RV insurance. The reason it's so expensive is that in Mexico, the cost of Collision and Comprehensive coverage is based on the value of the RV. Only liability is sold at a flat rate.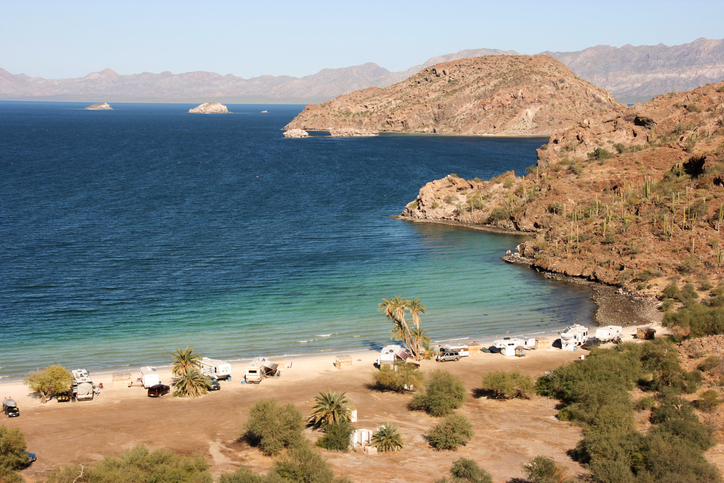 There are many insurance kiosks along the way as you travel to Mexico, especially once you cross the border. You can also buy Mexican insurance online. Your best bet, however, is to get valid liability insurance before even thinking about entering Mexico, even if it's for one day. Keep in mind that you often have to purchase two separate Mexican insurance policies, one for the RV and one for the vehicle you are towing.
Many U.S insurance companies do not cover theft or even physical damage that may be incurred while traveling abroad so keep that in mind when choosing what types of coverage you want. What's even more troubling is that your RV could be confiscated and you could even be detained if you're in a vehicle-related accident without the proper insurance.
Buying the Right Insurance
Liability is the only type of insurance that is currently required by law. However, there are other types of coverage you may choose to add to your policy.
Collision Coverage: Note that collision coverage in Mexican insurance is different from what you get from an American carrier. It will cover damages or loss to your vehicle but unlike an American policy, vandalism, theft, and coverage of items not attached or bolted to the RV will not be covered.
Driver's License Insurance: This type of insurance covers you not a specific vehicle. Most insurance carriers do not provide collision coverage with this type of insurance, however. But, if your car is not worth a whole lot, this inexpensive option may suit you just fine.
Extra Liability: Why would you want to pay for more insurance, you ask. Well, this add-on is actually very inexpensive, less than $20. It increases the payout in the case of property damage and public liability, so it could actually end up saving you a lot of money if you do get into an accident.
Comprehensive Coverage: If you buy liability coverage alone, your insurance carrier will cover the costs of damages to the other driver but you may be left paying out-of-pocket costs for damages to your own car unless you have comprehensive coverage too.
Vacation Liability: This type of policy offers liability coverage, which follows you from one campsite to another.
Emergency Expense: If your RV breaks down while you're in Mexico, this coverage will pay for temporary housing, transportation, and the cost of returning the RV if it's more than 50 miles from your home.
Extended Utility Trailer Coverage: Your RV policy will cover $2500 worth of damage on the trailer being pulled by the RV, but if you have a particularly expensive trailer it might be wise to get this add-on.
Note that most Mexico coverage pays for repairs made in the U.S not Mexico. Usually, there is a cost for sending the RV back to the U.S., too, if it's inoperable.
Get a Quote From QRV
Basically, car insurance in Mexico is much the same as it is in the United States, and even the categories are the same. However, most people are unaware that the laws have changed and that it's mandatory to carry some minimal insurance. Our RV insurance Specialists are knowledgeable about international insurance, temporary or otherwise, and will answer any questions you may have.
---
The information in this article was obtained from various sources. This content is offered for educational purposes only and does not represent contractual agreements, nor is it intended to replace manuals or instructions provided by the manufacturer or the advice of a qualified professional. The definitions, terms, and coverage in a given policy may be different than those suggested here and such policy will be governed by the language contained therein. No warranty or appropriateness for a specific purpose is expressed or implied.