6 Last Minute Labor Day Campsites: No Reservations Required!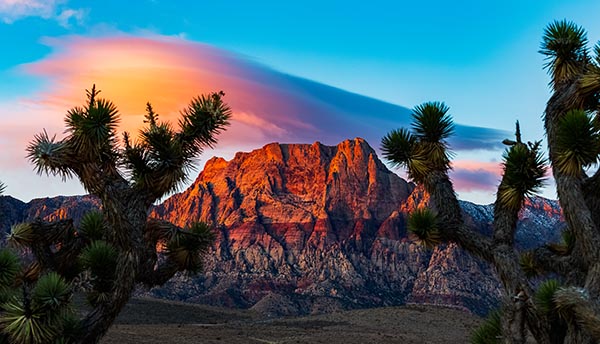 Labor Day is coming up, which means an extended weekend, smoky barbecues and lots of outdoor fun. So, have you planned your Labor Day Weekend getaway yet? If not, don't fret! We've compiled a list of stunning campsites that are perfect for last-minute planners. Why? Because they don't require any reservations or advanced booking. You do have to arrive at these Labor Day campsites early for a good spot, but it's worth it for a great place to celebrate the holiday.
California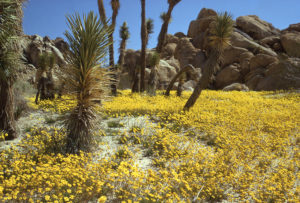 This stunning desert destination has a little bit of everything, especially during September. Temperatures range from a high of 115 degrees Fahrenheit during the day to a low of 33 degrees Fahrenheit at night. However, from September to November, you can experience Saddleback Butte State Park while it has a pleasant weather, a warm breeze and clear skies. The park itself surrounds the towering granite mountaintop that is Saddleback Butte. Discover native Joshua Tree woodlands, several moderate-level hiking trails and maybe even a rainbow while you're here.
All 37 campsites are first-come, first-served with a table, BBQ grill and fire ring. The maximum RV length allowed is 30 feet and most of the parking slots are angled for ease of backing in. You can also use the RV dump station for $10.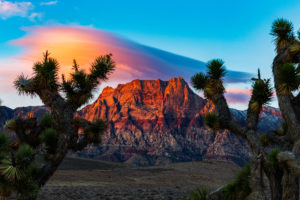 Originally home to the Kawaiisu Indians, Red Rock Canyon State Park is located at the southernmost tip of where the Sierra Nevada converges with the El Paso mountain range. Explore hiking trails through scenic desert cliffs, unique buttes and spectacular rock formations. The landscape here is a stunning display of geological features and rolling desert that you don't want to miss.
You can camp only in Ricardo Campground which has 50 first-come, first-served campsites tucked up against the base of rugged desert cliffs. These Labor Day campsites include potable water, pit toilets, tables and fire rings. However, there are no RV hookups and the maximum RV length allowed is 30 feet. It's also recommended that you arrive on the Thursday evening or early Friday morning before Labor Day to claim your site.
Washington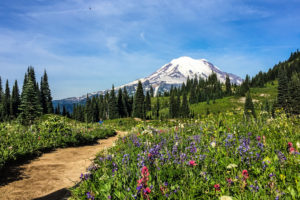 Inside Mount Rainier National Park, you'll be met with the spectacular sight of 5 crystal-blue rivers and the looming backdrop of white-tipped mountains. Hike the Nisqually Vista Trail for an excellent view of Mount Rainier, which is an active volcano as well as the most glaciated peak in the contiguous U.S. Keep in mind that the weather is strongly influenced by the Pacific Ocean, elevation and latitude. You can expect a cool and potentially rainy climate, so bring several layers of clothing to be safe.
Here, there is White River Campground which offers 112 first-come, first-served campsites. It's also located at an elevation of 4,400 feet. The sites along the river are the most spacious and scenic so arrive early to nab one. The maximum RV length allowed is 27 feet.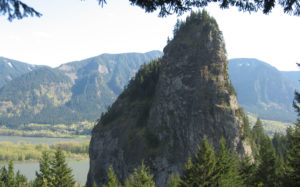 If you want an adventure-filled Labor Day Weekend, then look no further than Beacon Rock State Park. It has everything from rock climbing and horseback riding to hiking and mountain biking. You'll also be amazed by the eagle-eye view of the Columbia River Gorge when you reach the top of Beacon Rock, which is located at the core of an ancient volcano.
There are 28 standard campsites and 5 full-hookup RV sites that offer electricity, water and sewage. These 5 sites can accommodate RVs with a maximum length of 40 feet. The rest of the Labor Day campsites allow for a maximum RV length of 20 feet. All sites are first-come, first-served.
Colorado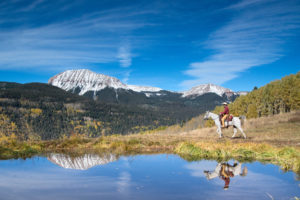 Nestled in a dense aspen forest next to Woods Lake, this campground is perfect for avid hikers, equestrians and outdoorsmen alike. Hiking and fishing are popular at Woods Lake Campground, particularly around the lake. If you're a mountain biker or motorcyclist, take Wilson Mason Trail for an epic ride surrounded by stunning mountain views and colorful aspen trees. The lush, green forest will make you feel as though you're in your own outdoor world this Labor Day Weekend. What could be better than that?
The 41 campsites here are all first-come, first-served. There are toilets and equestrian sites available, too. Their website doesn't provide information on maximum RV length, so you may want to call ahead to ensure your RV can be accommodated.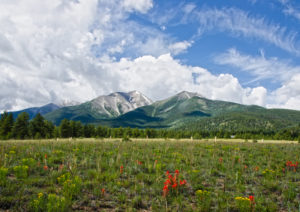 This is a popular destination located amidst the Collegiate Peaks of Colorado. Campers, hikers, RVers and anglers flock here to experience the spectacular area that is Cottonwood Lake Campground. There are extensive hiking trail options, scenic driving routes and plenty of fly-fishing opportunities. Buena Vista is the nearest town to the campground and might warrant a visit if you wish to experience some of the best white water rafting in the state.
There are 25 first-come, first-served Labor Day campsites available. Since there are so few, it's recommended you arrive early as they fill up fast. There are no water hookups, showers or dumping stations for RVers. However, there are vault toilets, picnic tables and drinking water. The maximum RV length allowed is 35 feet.
New York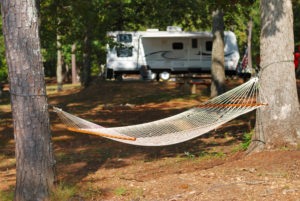 This dreamy destination is the most famous of the Finger Lakes State Parks, mainly known for its vast beauty and spellbinding views. At Watkins Glen State Park, you can hike the Gorge Trail to behold 19 sparkling waterfalls and the spray of Cavern Cascade. Then, rent a paddleboat, swim at the beach or fish in nearby Seneca Lake or Catherine Creek. The campground also has an Olympic-size pool, summer tours and picnic facilities for optimal family fun. Watkins Glen State Park is the perfect place for a holiday weekend getaway.
There are 305 campsites total with showers, restrooms, picnic tables, dumping stations and firewood for sale. Depending on the site, RVs of up to 40 feet can be accommodated. Unfortunately, you do have to reserve your spot in advance but there are still spots open for Labor Day Weekend which you can book here. That is, if you're reading this in time.
RV Insurance
Before heading off to any Labor Day campsites, make sure your RV has the right insurance coverage. Your Auto Insurance does not provide sufficient protection if you get into an accident. Specialty RV Insurance doesn't have to be expensive, either. You may be surprised at how affordable a comprehensive RV policy can be. Call an RV Insurance Specialist at (866) 501-7335 today for a free quote and recommendations on the best coverage for your lifestyle.
---
The information in this article is obtained from various sources. This content is offered for educational purposes only and it does not represent contractual agreements. The definitions, terms and coverage in a given policy may be different than those suggested here. Such policy will be governed by the language contained therein.