6 Isolated Destinations in the U.S. Perfect for Social Distancing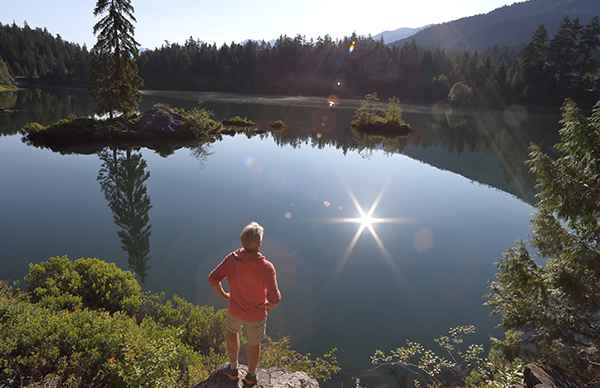 Now that people are practicing social distancing in the U.S., many people are choosing to self-isolate in the great outdoors. For that reason, we've put a list together of some of the best isolated destinations in the country. However, keep in mind that many places, like campsites and national parks, may be closed during this time. Always be sure to check online before traveling anywhere and ensure your information is coming from a reliable source.Before you head into the wilderness, make sure you have all the supplies you need for the duration of the time you'll be in any isolated destinations. Also, it's always a good idea to be aware of the nearest hospital in case of an emergency.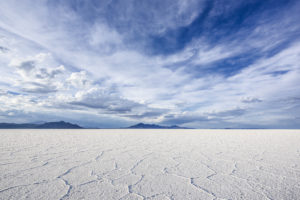 The Bonneville Salt Flats are unlike anything you've ever experienced before. Occupying over 300,000 acres of land, the flats were formed at the end of the last Ice Age when the waters of ancient Lake Bonneville started receding. What was left behind? A salt crust of up to five feet thick that form a perfectly flat, white stretch of land as far as the eye can see. Here, you'll feel like escaped Earth entirely and landed in another world all the while only being a couple hours outside of Salt Lake City.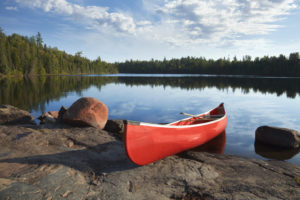 The glaciers that were here years and years ago left behind deep canyons, rugged cliffs, rolling hills and towering rock formations. Located in the northern part of the Superior National Forest, there are also thousands of streams and lakes. The area itself is over 1 million acres in size, which is more than enough space for exploration while keeping your distance from anyone else who may be around. There are several hiking trails and canoe routes, as well as over 2,000 designated campsites. We don't think you'll run into very many people, but if you do, just remember to stay at least six feet away from them.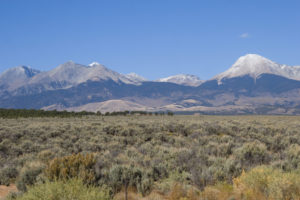 Up in the Sangre de Cristo Mountains, this mile-long ridge connects Little Bear and Blanca peaks, as well as Ellingwood Point to comprise the Blanca Group trio. It's a great destination for rock climbing, hiking and simply getting away from it all. It's rated as a difficult climb to the top, but you'll feel like you're walking among the clouds once you're there.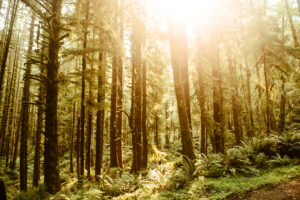 Do moss-covered hiking trails, ombre shades of green and teeming wildlife sound like your perfect outdoor getaway? Then Hoh Rainforest is just where you need to be–if you can handle all the rain. This quiet, remote forest is located in Olympic National Park, only a few hours outside of Seattle. Pack up your supplies in the city before heading out to one of the most tranquil places in the U.S.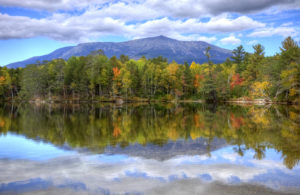 Known as one of the most isolated destinations in Maine, Baxter State Park has a total of 209,644 acres of land. Most of it is wilderness and lush forest, containing over 40 peaks and ridges, over 215 miles of hiking trails and over 300 campsites. However, while the park is known for its remoteness, it does get popular in the summer months. If you're still social distancing during that time, then you may want to visit elsewhere in Maine.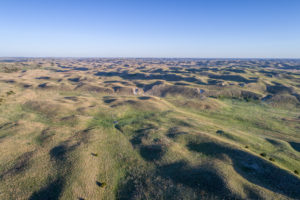 The Sand Hills mostly consist of stunning, rolling sand dunes that cover about a quarter of the state of Nebraska. They make up the largest sand dune formation in the U.S., covering over 23,000 miles of plains and grasslands. Because of the sandy soils located here, the area isn't ideal for farming. This makes the dunes one of the least disturbed prairies in the country. It's a great place for peace and quiet, as well as bird watching.
Social Distancing Tips
Before you go anywhere outside of your home or RV, make sure to keep these social distancing tips in mind.
Avoid touching surfaces with your bare hands when possible, including doorknobs, rails, handles, etc. Try using your elbow or carrying tissue in your pocket to use instead.
Keep your distance from anyone who you do not live with. It's ideal to stay at least six feet away from others, especially in public spaces.
Avoid any gatherings, especially if they consist of 10 or more people. Also, avoid crowds or areas you think will have a lot of people.
Here is some more information from REI about how to spend time outdoors while social distancing.
---
The information in this article is obtained from various sources. This content is offered for educational purposes only. It should not replace the instructions or the advice of a qualified professional. No warranty or appropriateness for a specific purpose is expressed or implied.