2 Reasons to Buy Specialized Insurance for RV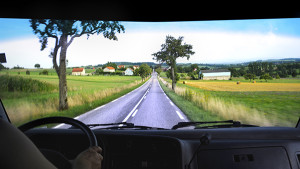 If you own an RV, you know that it is different than the regular automobile on the road. That is why specialized insurance for RV was created so that you'll be covered for those differences. Read on to understand why you should consider purchasing a specialized policy of insurance for your recreational vehicle.
What makes a specialized policy of insurance for RV different than buying from your typical auto insurance company? Since specialized carriers understand all the details involved in RV ownership, they recognize and cover problems that regular auto insurance companies overlook, such as:
Coverage for personal belongings
If you use a motor home for any length of time, you know the vehicle becomes your second home. You leave possessions inside, just as you do at home. Some of these may be valuable, such as jewelry. Others may have sentimental value, like photographs. Whatever it may be, these are items that you do not want to lose.
Typical car insurance companies don't cover any of the possessions you leave in your vehicle, no matter what the value. You may have limited coverage through homeowners or renter's insurance. On the other hand, a specialized company will cover the replacement value of items left inside your motor home.
Full replacement cost coverage
If something terrible happens and you total your recreational vehicle, or if it is stolen, car insurance companies will only reimburse you for its depreciated value. This means that during the first few years of ownership, if something bad happens, you lose money on your investment. Whether you have a small trailer or a luxury RV, it was a big investment and might cost you a lot to replace.
Specialized agencies recognize that you have invested a huge amount of money and time in your RV. If it needs replacement during the first few years of ownership, you may have the option to insure the full replacement value. The average auto insurance companies may cover you up to a certain amount, but usually will not be enough to replace your motorhome. Don't lose money on your investment by not understanding all of your options for RV insurance; work with a specialist to see what choices you have to ensure full coverage.
Talk to a Specialist About getting RV Insurance
These are just two of the crucial differences between car insurance and a recreational vehicle insurance policy. If you have a motor home, then buy motor homes insurance. By insuring your investment with a specialized agency, you will save a lot of frustration and money in the long run. Talk to an AIS Insurance Specialist to have a better understanding of what the options are for covering your RV. Don't wait until something happens to consider RV insurance; you'll save hundreds or, more likely, thousands of dollars if you're covered before you hit the road.
The information in this article was obtained from various sources. This content is offered for educational purposes only and does not represent contractual agreements, nor is it intended to replace manuals or instructions provided by the manufacturer or the advice of a qualified professional. The definitions, terms and coverage in a given policy may be different than those suggested here and such policy will be governed by the language contained therein. No warranty or appropriateness for a specific purpose is expressed or implied.