10 Questions to Ask Yourself Before Buying a Used RV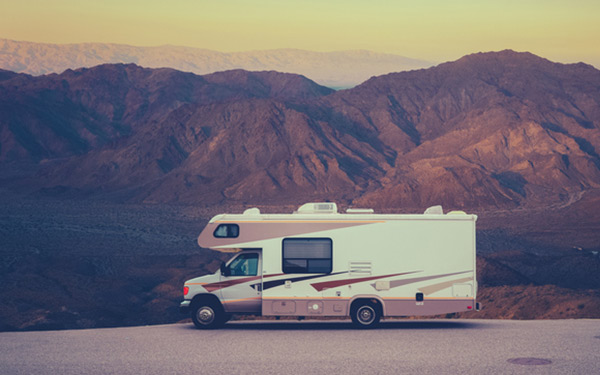 Buying an RV is a very exciting part of millions of Americans' lives. There are also millions who buy their vehicles used. Anytime is a good time to purchase an RV when you're ready, but many people tend to do it in the fall or early winter. During the fall and winter months, many retirees and other snowbirds are heading towards warmer climates, while those who just finished their last RV adventure of the season are looking to sell their vehicles.
There are many reasons owners decide not to keep their motorhome or trailer. The main reason an RV owner sells their rig is usually to buy a new or newer one with all the newest technology and safety features. Sometimes, they sell a relatively new one because they realize it's too small or too big for their needs. Of course, sometimes, less-than-honest owners try to pawn off a problematic vehicle onto unsuspecting newbies who didn't do their homework.  If you do it right, however, buying a used RV can save you thousands of dollars and still give you the dream RV you were looking for. On average, a vehicle that is about three years old is nearly half the price of a brand new one off the lot. Now, that's a huge savings! Before you buy, ask yourself the following ten questions to make sure you're making a sound decision.
1. Did You Do Your Homework?
The best thing to do is to get educated about the RV market as well as what the going prices are on the year and make you're interested in. Visit RV shows, which go on all through the year. This is the perfect time explore the ins-and-outs of an RV without having a dealer push hard for a sale. For a list of shows across the country, click here.
If you've never rented an RV before, we suggest you do that first to make sure you're buying something that's adequate. You can rent from a rental company but many dealerships also rent RVs, and this could be your way of forging a relationship with a dealership you'll later buy your RV from.
Renting an RV before you buy is a smart thing to do for many reasons. The most important reason you want to rent an RV before buying one is because you don't want to over- or under-estimate how much space or how many amenities you need and get stuck with a vehicle for years. You also want to feel how each type of RV handles on the road.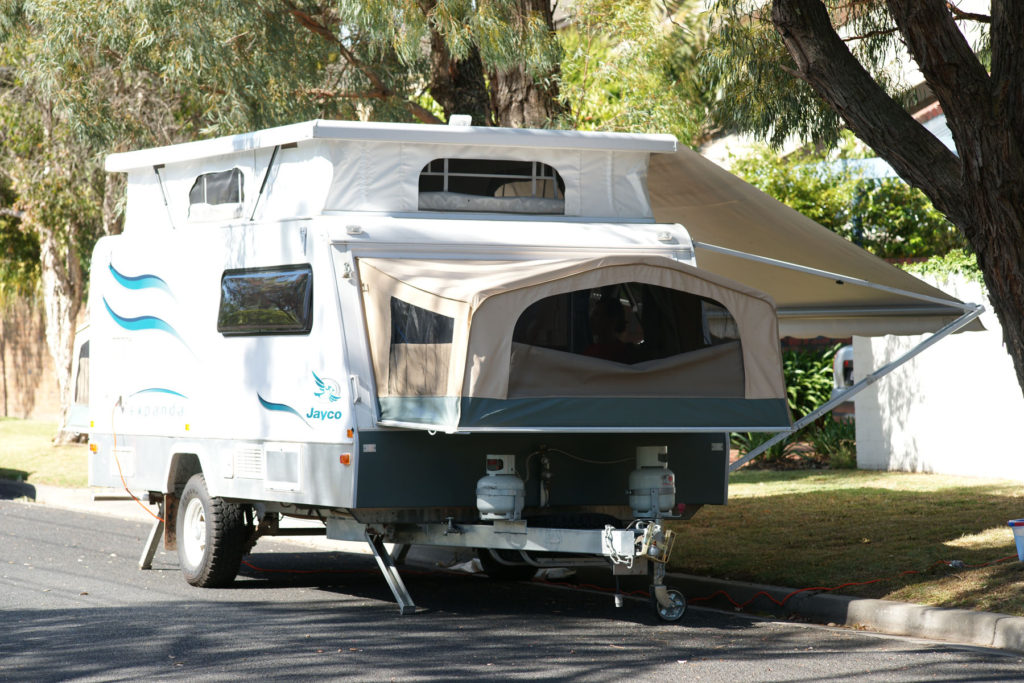 At this point in time, travel trailers are selling in the greatest numbers, followed by fifth wheels and Class C motorhomes. But there are so many other types of RVs you can explore too, like pop-up campers and larger RVs. The trend currently is with light-weight vehicles, which are often less expensive and easier on the pocket because they require less gas.
It's also a good idea to join forums, like  rvtravel.com, where other RVers exchange information and answer boggling mechanical questions. There are also numerous RV clubs specific to owners of different brands of RVs. These are all perfect ways to begin learning more about your potential investment. You'll also probably get some money-saving tips on how to tend to issues instead of always relying on an expensive RV technician.
2. Are You Sure About What You Want?
Did you fall in love with the idea of a vehicle you're considering buying or are you sure it's going to accommodate all the people and things you plan to take on your adventures? Remember that one of the main reasons RVers trade in or sell their current vehicle is because they bought something that wasn't the right size. As a used RV buyer, you are lucky that there are so many vehicles on the market to choose from for this reason, but you want to be happy with your purchase, at least for a few years.
People have different uses for an RV, so you should be sure of how far you plan to drive and how often you plan to go RVing. These are very important factors in deciding what is a good deal for you. If you don't plan to venture very far from home, your needs are very different from someone who plans to drive cross country a few times a year.
3. Did You Search Everywhere?
Even after you have done enough research to be knowledgeable about what exactly it is that you want, you still have some work cut out for you. Now, you want to look in every RV nook for just the right vehicle. While working with a dealership gives you more peace of mind, you're more likely to get an amazing deal buying directly from an owner. Finding sellers is easy if you use websites like RVT.com or CampingWorld.com. There are also a few Facebook pages where people advertise their used vehicles. With that said, if you're not a mechanic, it is wise to consult with one (or, better yet, an RV technician) before you actually pay for the RV. Just like buying a car, you want to be as sure as possible that you're not buying a money-pit with all sorts of mechanical or electrical problems.
4. Do You Know What the Fair Value Price Is for the Type of RV You Want?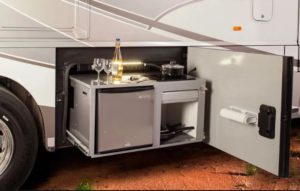 Now that you are a little more educated on price ranges for RVs, you should consult the NADA Guides for RVs. You'll be able to get prices based on model, make, year and other facts that determine the fair market value, much like Kelly Blue Book does for cars. If you're lucky and patient, you can find something for less than the determined value without much wrong with the vehicle. Some owners just want to be rid of their old one so they can jump into a new one right away. The more time you spend looking for deals, the better your chances, so give yourself a while to meet some owners and check out their vehicles.
5. Do You Know the Vehicle's History?
You found the size vehicle you want and the price is great. You even took it to the garage and it checked out perfectly. Is there anything else you need to do? For only $25 you can get a whole breakdown of the RV's history. Just visit rvchecks.com. You'll need the vehicle identification number (VIN) in order to do the check. If your vehicle has been in an accident or needed rebuilding or major repairs for any reason, you'll find out right away. You'll also find out if there have been any recalls on that model. This is especially important and something that car dealers are even getting away with when selling used cars. People buy them not knowing there was a recall placed on the vehicle. You don't want that to happen to you.
6. Did You Ask These Important Questions?
In addition to asking the right questions, make sure you are speaking with the owner and not a representative. If the person selling the car is not the owner, find out why the owner is not available to discuss the RV. Also, make sure to check the odometer for mileage and give the vehicle a good look-over, even before you bother to have it inspected. The following are some good questions you should ask the owner:
Was the vehicle rebuilt or had any type of history you should be aware of?
Are there any outstanding loans on the RV?
How long has the owner had the RV and why is he/she selling it?
How long has the vehicle been in storage?
How often was it used and how recently was it taken out (both during trips and when not on a trip)?
Who was in charge of the vehicle's maintenance and repairs? (Try to get that person's contact information)
How old are the tires and battery?
How often was the oil changed and tires rotated?
Who were the previous owners of the RV (and how many owners have there been)?
Was the RV ever in an accident?
Which mechanical parts have been replaced or repaired?
Can the owner furnish you with receipts for repairs?
Has the RV ever had body work done?
What is the true condition of the vehicle inside and out?
7. Did You Do a Triple Test Drive?
First, drive the vehicle yourself and then let the owner drive while you listen for suspicious noises and feel how smooth the ride is or isn't. When test driving, try several different types of terrain, not just perfectly paved roads. Make sure to get onto the highway and see how it handles at faster speeds. Also, go to a vacant lot and practice backing up to see if you feel comfortable handling the RV as your own. Remember that backing up comfortably is key because you'll have to do this at most campsites. The third drive is to a trusted mechanic who will know if the RV is a money pit or not.
8. Is the Mileage Too Low?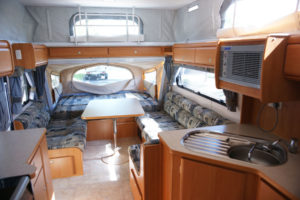 Usually, we look for low mileage when shopping for a car but an RV that is a few years old and hardly has any miles on it may have been left in storage for long periods of time. Letting an RV sit without driving it every so often is not good at all; in fact, just sitting there is the most damaging thing it can do. An RV needs to run on a somewhat regular basis for it to stay in good shape. Look for a vehicle that has at least 10,000 miles on it. Really low mileage on a vehicle that is a few years old also points to possible mechanical problems that may have kept it from being driven for a long time. Or, maybe the owner finds the rig difficult to handle on the road. And that may be okay, as long as you feel comfortable driving and parking it.
You should heavily consider the conditions in which the RV was stored for weeks, maybe months, at a time. If the RV's home is beneath inches of snow during the winter, it may be best to pass that baby up. The same goes for areas with extreme heat: If the RV has been sitting in the scorching direct sun of Arizona or New Mexico, that's not a good thing.  Parking on cement or blacktop is okay but grass, and the moisture that emanates from the soil are not good for an RV. A covered and temperature controlled storage space is ideal. Make sure to ask detailed questions about these issues if you're serious about buying.
9. Are You Ready to Haggle?
Now that you've analyzed the fair value price of the car and what kinds of problems you foresee the RV having down the line, you can have some numbers to show the owner to get the price lowered. If you've found imperfections in the paint or the decals are fraying, now's the time to use all the deficits to your advantage.
10. What if a Disaster Does Happen?
Regular auto insurance is not adequate for your new investment. An accident in an RV can be quite costly so it's best to have the right specialty coverage. Call an Insurance Specialist at (866) 501-7335 for multiple quotes on the RV you're thinking of buying. Your agent will generate quotes from the top insurance companies in the country so you can choose a rate and coverage that fits your needs. It's also important to talk with the Specialist about adding roadside assistance coverage to your policy. The last thing you want to do is find yourself stranded on the side of the road in your RV. These things happen, but with the right insurance, you can rest easy knowing everything will be taken care of with little effort on your part.
---
The information in this article was obtained from various sources. This content is offered for educational purposes only and does not represent contractual agreements, nor is it intended to replace manuals or instructions provided by the manufacturer or the advice of a qualified professional. The definitions, terms, and coverage in a given policy may be different than those suggested here and such policy will be governed by the language contained therein. No warranty or appropriateness for a specific purpose is expressed or implied.