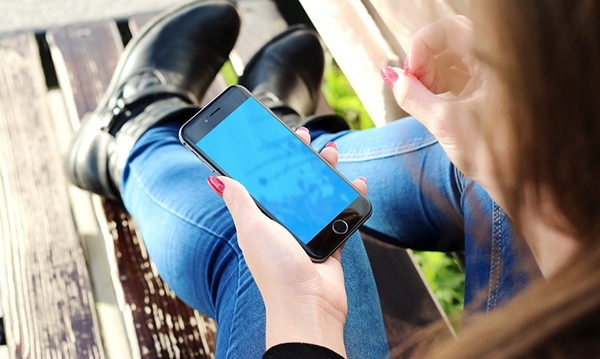 If you're an old-school camper, you're probably thinking, "Na, ah, I'm not bringing any technology with me on my adventure." But really, what will you do if there is unexpected bad weather that could not only be a huge inconvenience but a danger to you and your loved ones? What will you do if the kids are whining that they are bored and it's hours before bedtime? You need some emergency apps for RVers!
Having at least one cell phone on any trip is a necessity, for safety and sanity reasons. If you're worried about the kids overdoing it on their devices, just have one designated family member bring their cell and have everyone else leave theirs behind.
There are many apps out there that can make your trip even more fun than you could ever imagine. Also, some apps will help you find an emergency gas station or make last minute reservations at a campsite if your first choice is full up when you arrive.
Technology doesn't have to stop you from getting in touch with nature, but it can prevent some not-so-natural disasters if you know which apps to store on your device.
The following are 10 must-have apps for RVer that you will want to have while on the road.
Walmart Parking App
Did you know that many Walmart parking lots allow RVs to park overnight? With this app, you can find out which Walmart is closest to you and if that particular location offers free parking. This app covers most of the entire country. It's a great tool if you get turned away from a campsite that's full and you need a place to crash.
Fuel Stop Apps
These apps cover the entire country, so if you suddenly run low on gas, you never have to worry. Chances are you'll not only find fuel for your car, but for your body. Most truck stops have at least a snack shop if not fast food restaurants. There are a few apps to choose from. GasBuddy is really neat because it breaks down fueling costs as you go:
RV Dump App

There's nothing worse than unexpectedly finding out that your waste tank is already full and you have a lot more driving to do before you reach camp. Well, you're covered if you have this app that locates the nearest dump site. You can just make a pit stop, dump it and keep rolling on.
Roadtrippers 
This app is also a website that offers really great itineraries of fun stuff to do along the way to your camping destination. You can choose from attractions, restaurants and scenic spots you may want to explore before moving on. All you have to do is enter your destination and you'll get a series of suggestions of activities. Customize your trip by picking and choosing what you want to do.
WeatherBug
This is the most comprehensive app to check the weather. It comes complete with Doppler radar, weather alerts, forecasts and more. You never want to get stuck in bad or dangerous weather, so this app is very useful in planning your trip around mother nature's surprises.
AllStays
This app gives you access to the most complete database of 24,000-plus campgrounds all across the country. It lets you find and filter destinations and services with or without an Internet connection. You can find campgrounds, resorts and parking lots that allow for overnight parking.
Allpoint ATM Finder
Yes, you can avoid ATM charges with this nifty app. Allpoint gives you more than 50,000 surcharge-free ATMs to choose from. The app also has a tracker that helps you find the nearest one to wherever you happen to be that day.
Bug Spray – Ultrasonic
This incredible app helps you keep bugs away without any chemical sprays and bug lanterns. The way it works is by emitting high-frequency tones, which are above human hearing range, to keep all those unwanted critters away. No bugs, no stinky sprays, no noise. Amazing, right?
First Aid American Red Cross
Hopefully, you won't need to pull this app up, but if something terrible happens on your trip, it can literally save lives. Not only does it give you step-by-step advice, it also includes instructional videos if you find yourself having to administer help to yourself or a loved one. The best part is that the app comes preloaded with content so you don't need internet access to use it.
Coverage
This app is a must-have for people with kids or a simple addiction to the Internet and television. If you rely on Netflix and need Internet access to enjoy some alone-time while the kids watch movies, then you'll be disappointed if you finally drive up to camp only to find out it has the worst Wi-Fi coverage or none at all. This app shows you the cell coverage for your chosen location according to a precise map. People who work while RV-ing will find this app to be a lifesaver.
Speaking of coverage, if you have an RV or are thinking about purchasing one, talk to a specialist to better understand what you need for RV Insurance. Using a specialized agent will help guide you to finding the best rates available. Get your insurance quote today!
---
The information in this article was obtained from various sources. This content is offered for educational purposes only and does not represent contractual agreements, nor is it intended to replace manuals or instructions provided by the manufacturer or the advice of a qualified professional. The definitions, terms and coverage in a given policy may be different than those suggested here and such policy will be governed by the language contained therein. No warranty or appropriateness for a specific purpose is expressed or implied.